Who is Eric Ripert? 3 things to know about the famed French chef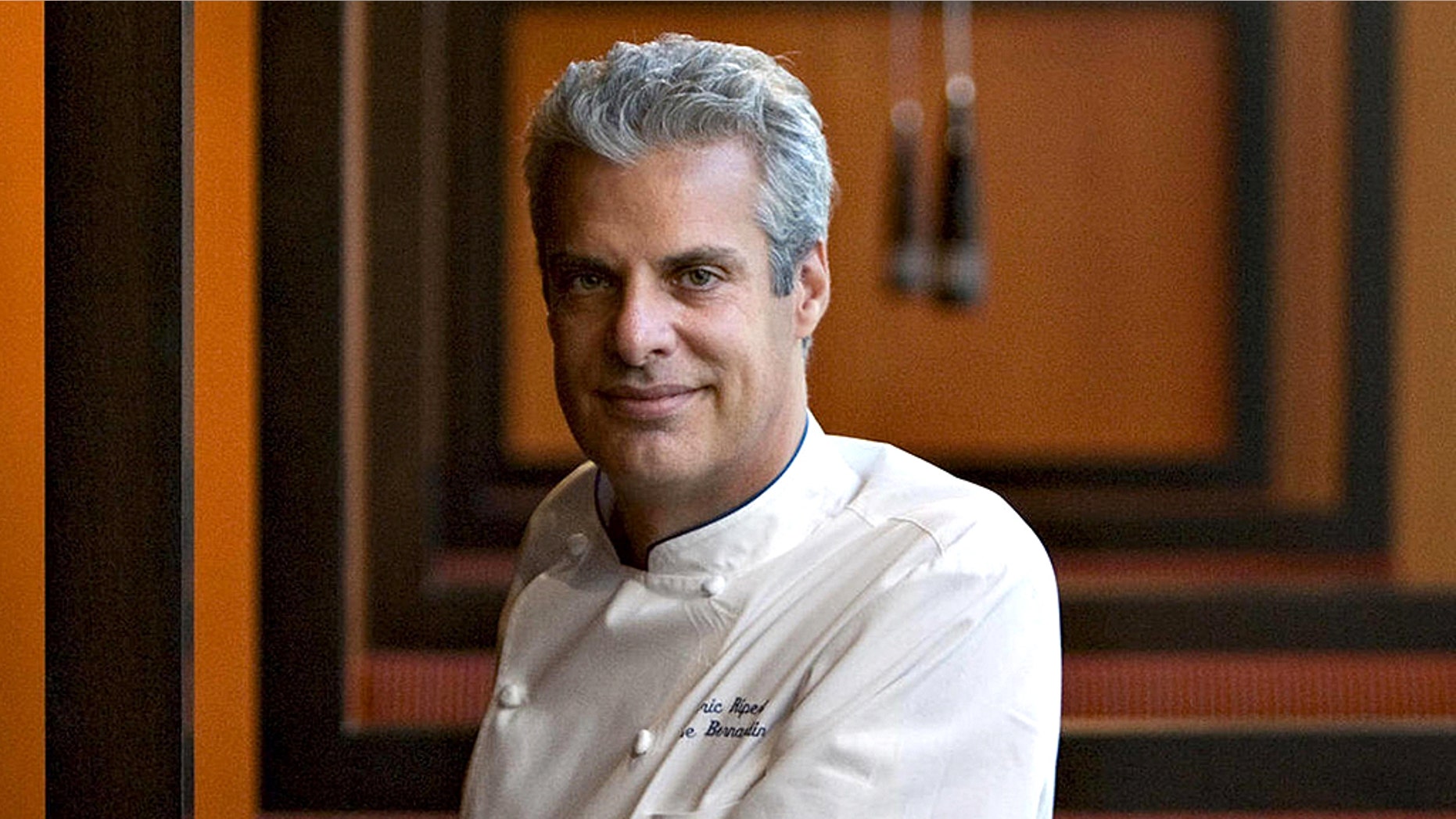 French culinary star Eric Ripert is no stranger to the spotlight. But on Friday, Ripert made news for a more sobering reason.
Ripert, 53, found celebrity chef Anthony Bourdain unresponsive in a hotel room in France in an apparent suicide. Bourdain was in the country for an upcoming episode of his show "Anthony Bourdain: Parts Unknown."
ANTHONY BOURDAIN'S LIFE IN PHOTOS
Ripert and Bourdain, 61, were close friends.
"Anthony was my best friend. An exceptional human being, so inspiring & generous," Ripert tweeted following Bourdain's death. "One of the great storytellers who connected w so many. I pray he is at peace from the bottom of my heart. My love & prayers are also w his family, friends and loved ones."
In light of the news, read on for three things to know about the French chef.
He got his start when he was just 17
At the age of 15, Ripert, who was born in France but moved to a small town in Spain at a young age, left home and attended culinary school in a city in southern France called Perpignan.
At the age of 17, he took his first cooking job at a restaurant in Paris called the La Tour D'Argent, according to his profile with Le Bernardin, his flagship restaurant in New York City.
Later, Ripert went to cook at the Jamin, a restaurant in Paris with three Michelin stars.
He moved to the United States in 1989
Ripert moved to Washington, D.C. in 1989 and worked at the Watergate Hotel. A few years later, in 1991, he moved to New York City where he was eventually asked to work Le Bernardin, the famed seafood restaurant located in Manhattan.
He was friends with Anthony Bourdain for more than two decades
Their friendship arguably blossomed after Bourdain praised Ripert and Le Bernardin in his book "Kitchen Confidential: Adventures in the Culinary Underbelly," according to Business Insider.
Indeed, as Ripert told Hamptons Magazine in 2012: "Seventy-five percent of the industry was saying, 'it's scandalous' and 'this guy is a disgrace.' Then part of the industry was saying, 'he's genius.' I called him and said, 'I read your book, and I would love to know you. Would you come for lunch?' That was the first time I met Anthony, and we have been friends ever since."
Later, Ripert guest-starred on Bourdain's shows, such as "Anthony Bourdain: No Reservations" and "Anthony Bourdain: Parts Unknown."
The two chefs also worked together to find places to travel for "Parts Unknown," Business Insider reported. When Ripert found Bourdain on Friday, Bourdain was in France reportedly working on an upcoming episode of the show.
Fox News' Sasha Savitsky contributed to this report.