What PETA is Giving Kate Middleton for Her Birthday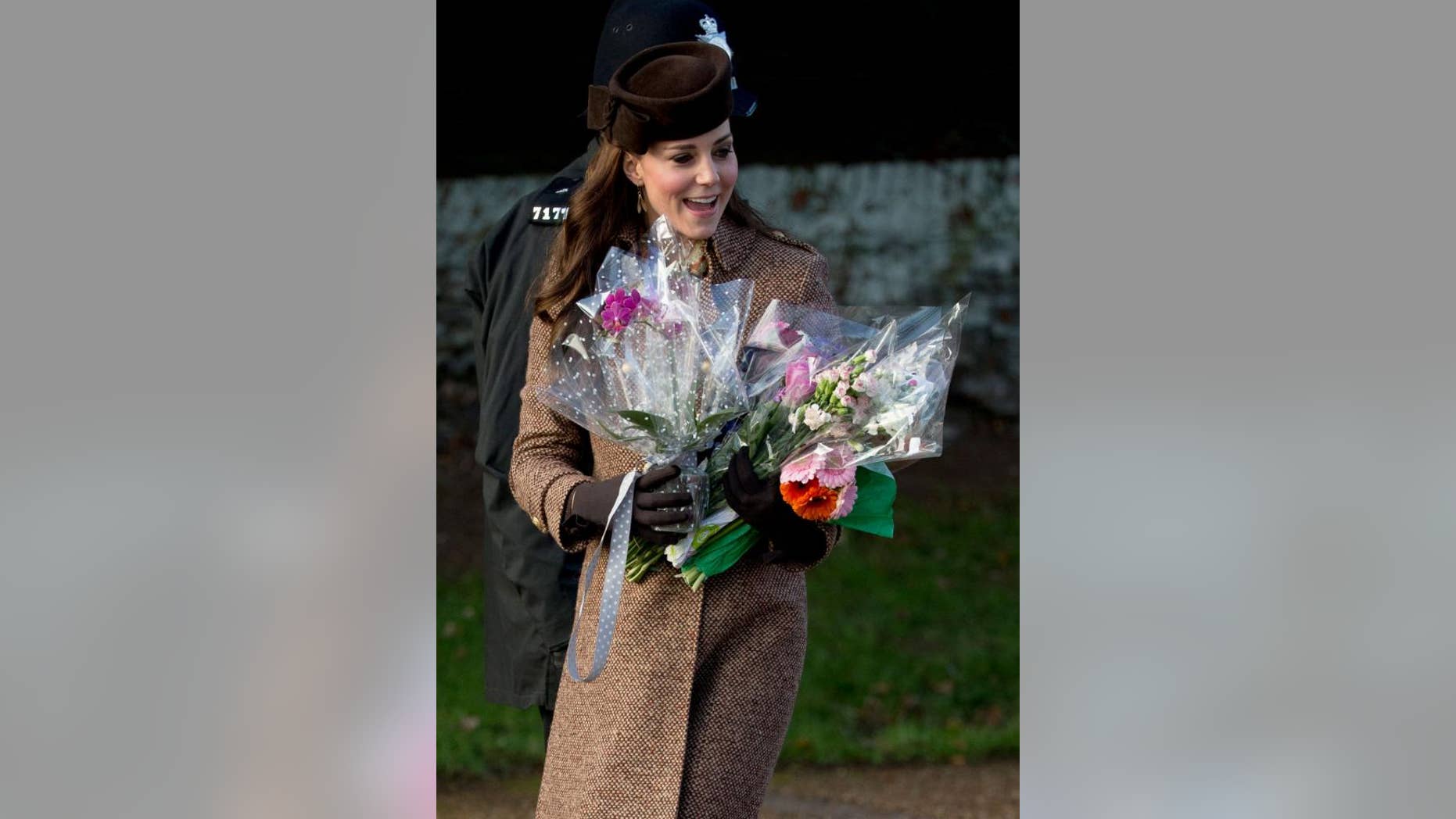 The Duchess of Cambridge turns 33 today (January 9th), and a controversial animal rights group is planning on sending a gift.
E! Online reports that PETA is sending Middleton a nice present, but don't worry, it's not a bucket of paint in retaliation for any foie gras or veal she's recently eaten. According to E!, Middleton, who is expecting her second child, is getting a "birthday gift that's equal parts chic and animal-friendly."
So, how does PETA expect Middleton to celebrate the big 3-3? By staying warm in a faux-wool, moto-style coat from New York City-based vegan boutique Vaute Couture.
"Fashion is about more than looking good — it's also a statement about who you are and what you stand for," said PETA UK founder Ingrid E. Newkirk in an official statement. "By wearing her new vegan coat, the duchess will be setting a great example and sending British women the message that they can have top-notch style without hurting animals."
Vaute Couture describes this insulated coat — known as The Emily — as "one of their most popular," adding that it's "sexy, understated, so versatile," and features a "structured London look."
And since it's vegan, The Emily is made without any wool whatsoever. "WonderFelt gives the structure, texture and look of pressed wool felt, but is cruelty-free, made of recycled fibers, and crafted in the USA," says the clothing retailer on its website.
The Emily, which currently sells online for $380, is available in emerald (shown here), cognac and black.
Furthermore, this isn't the first time PETA has sent gifts to the royal. Back in 2013, when Middleton gave birth to her Prince George, the group reportedly sent the family a gift basket containing vegan caviar, a faux-sheepskin baby blanket, and yes, a cruelty-free package of "faux gras" likely made of nuts or lentils.