Weightlifter at Canada gym attacked mid-workout for making too much noise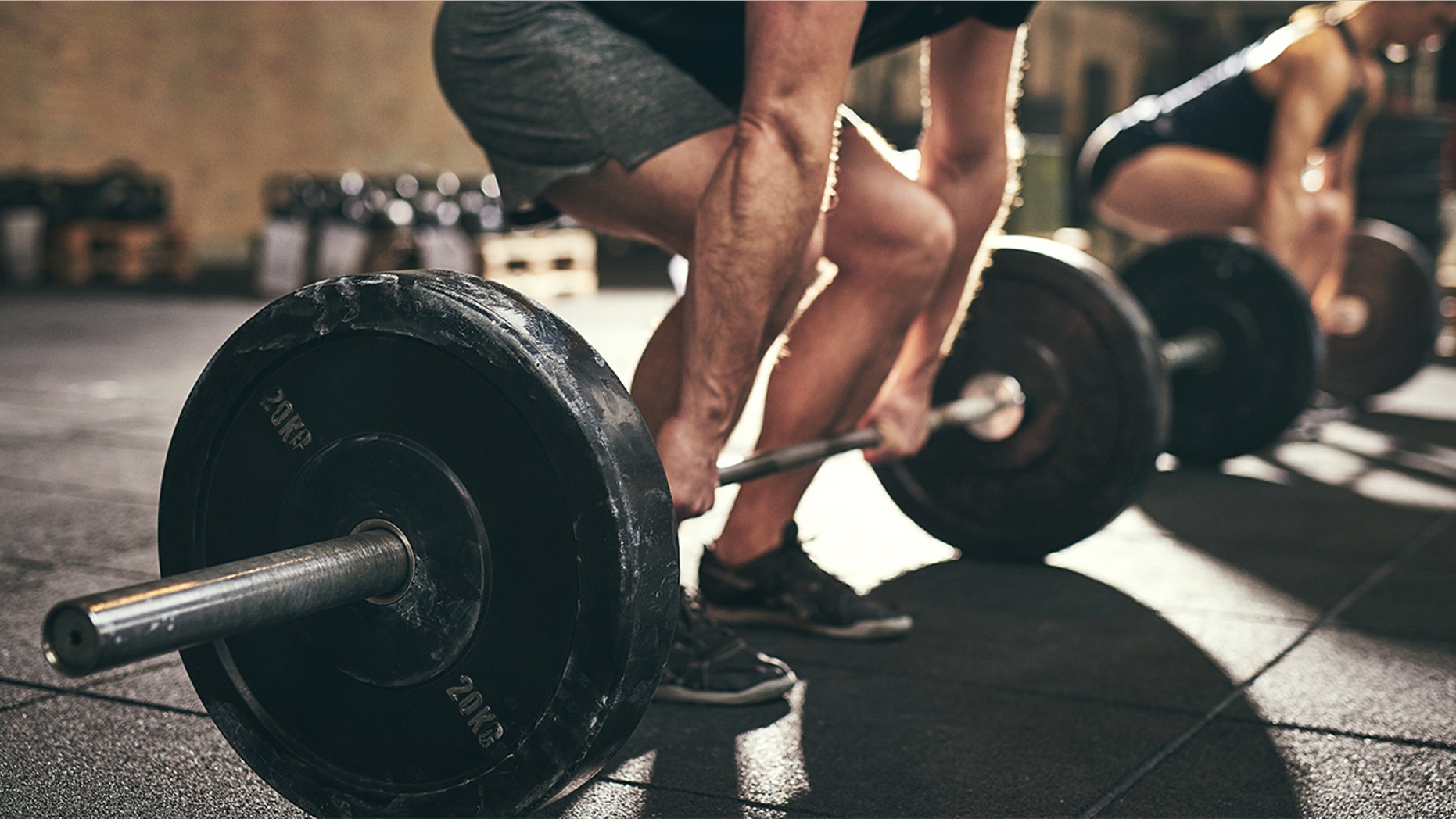 A young man lifting weights at a gym in Canada was attacked by a bystander who got angry about how much noise he was making.
Video of the incident was posted to YouTube Thursday by the man's trainer, Pete Rubish. In it, 19-year-old Charles Lalonde, is doing deadlifts with a 350-pound barbell at Buzz Fit gym in Montreal, Quebec, and then dropping the weight after each rep, the Montreal Gazette reports.
WARNING: VIDEO CONTAINS GRAPHIC LANGUAGE
VIDEO OF VIOLENT MCDONALD'S BRAWL IN ILLINOIS MAY LEAD TO ARRESTS, POLICE SAY
Out of nowhere, a man walks over to Lalonde mid-lift and steps on the bar bell, knocking it out of his hands. He then starts yelling at the teen, saying, "You're out, you're out."  The two get into a verbal altercation and then the man shoves the boy, nearly knocking him into the wall.
According to Rubish, Lalonde had been reprimanded by gym staff members in the past for deadlifting too loudly, so he placed mats under the weights at the gym's recommendation.
Lalonde eventually walks away and turns off the camera that was recording the fight. Rubish posted in an update on YouTube that Lalonde is "grateful for all the support" and plans to press charges against the unidentified assailant.
The man who attacked Lalonde has since been banned from the gym and a Buzzfit staff member in connection with the incident has been suspended, Craig Johnson, head of operations for Buzzfit gyms, told the Gazette.
FOLLOW US ON FACEBOOK FOR MORE FOX LIFESTYLE NEWS
Johnson also said he's tried to contact Lalonde in order to offer him and his family a lifetime membership.
According to Rubish's update on YouTube, however, Lalonde was reportedly given a year-long free membership to his dream gym in Montreal, the SSP Barbell Club.