Wedding crasher steals gift envelopes intended for bride and groom, disappears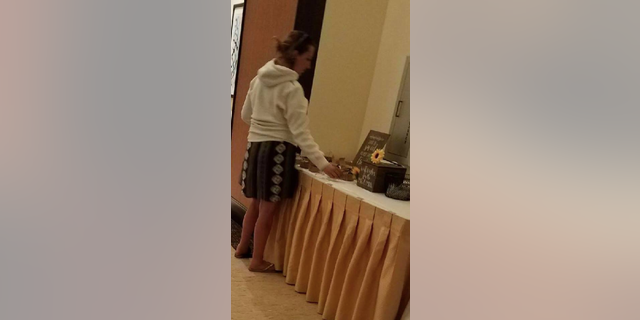 Police in Virginia Beach are currently searching for a woman suspected of crashing a wedding and absconding with the bride and groom's gift envelopes presumably loaded with cash, checks and gift cards.
Newlyweds Rusty and Auttumn Waddell say their wedding will forever be tainted by the incident, which took place near the end of the couple's reception on May 6.
"We haven't heard a lot yet," Waddell told Fox News of any efforts to track down the thief, although he said he and Auttumn are "overwhelmed by the support" of friends and family during the unfortunate ordeal.
"Hopefully someone will recognize this woman, or she will come forward herself," he added.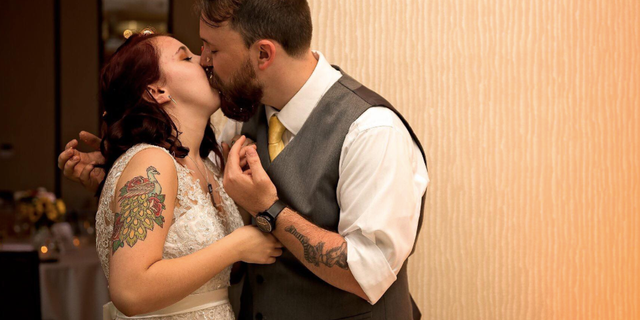 PICS: TEEN RAISES MONEY FOR HURRICANE IRMA VICTIMS BY SELLING AD SPACE ON PROM DRESS
According to Waddell, it was his own mother who spotted the unidentified wedding crasher — dressed in a sweatshirt and shorts — over near the gift table, though she initially thought the woman might have been a guest, as the reception was an informal event. She soon grew more suspicious, however, and snapped a photo of the woman before she left.
Guests then confirmed she wasn't supposed to be there, and called police.
"We went from getting to go up to our hotel room as the newlywed couple, to the bride in tears and [then] us downstairs trying to figure out what happened," Waddell told WTKR.
GROOM WEARS EAGLES JERSEY TO OWN WEDDING AFTER BRIDE LOSES BET
Waddell and his bride have confirmed that the woman stole gift envelopes intended for the two of them, but they are not sure exactly whose envelopes she took. Worse still, the pair have since had to call their guests and ask what gifts they brought to the wedding, in order to get an inventory of what was stolen — a process Waddell has called "embarrassing."
"It's always hard to reach out to someone and ask them what gift they brought you," he said.
Waddell added that, as lovely as his wedding had been, the "good memories from the party" will always be stained by the events of the end of the night.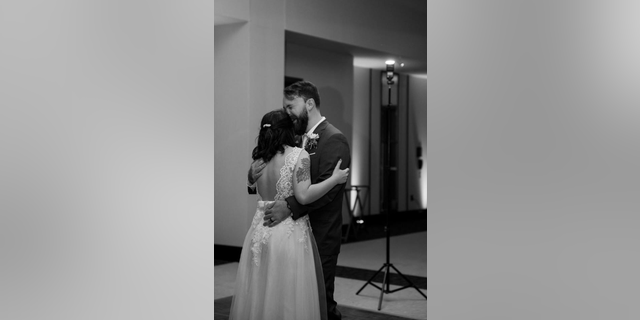 "It's all going to lead down to the end of the night having to think back to the end of the wedding and someone stealing from us."
Police in Virginia Beach have asked anyone with information into the crime to contact Crime Line at 1-888-LOCK-U-UP.
It hasn't been all bad news for Rusty and Auttumn since the wedding, however: The couple revealed on Sunday that Auttumn is expecting their first child, much to the delight of family and friends.
FOLLOW US ON FACEBOOK FOR MORE FOX LIFESTYLE NEWS