Viral 84-year-old man who does his blind wife's makeup stars in beauty tutorial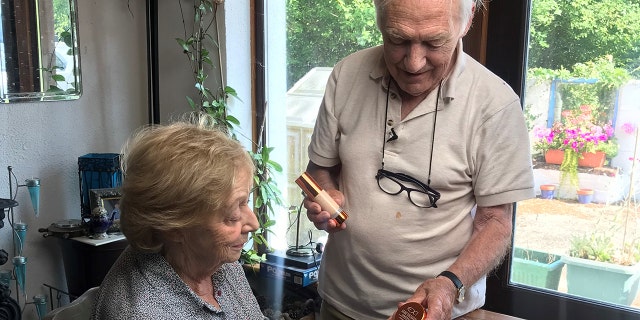 One devoted 84-year-old Irish man, who recently hit headlines for learning to do his 83-year-old wife's makeup as she slowly goes blind, is the new star of a beauty tutorial video for a real-life cosmetics company that's simultaneously melting hearts and taking #RelationshipGoals to new heights.
On August 23, facial cosmetics brand EX1 Cosmetics shared a tutorial starring Des and Mona Monahan of Waterford, Ireland to social media.
Earlier this year, the couple's story had gone viral as local outlets shared how Des took it upon himself to take lessons at the makeup counter of a local department store to learn how to properly apply cosmetics – including mascara, lipstick and bronzer – to his wife of nearly 57 years.
VICTORIA'S SECRET'S IDEA OF SEXY IS BECOMING 'UNRELATABLE', EXPERTS SAY
"Mona's eyesight is deteriorating and she won't be able to do her makeup in the future so I thought the quicker I learnt the better," Des said at the time.
The Monahans' story made waves around the world and even reached Kardashian-favorite makeup artist Mario Dedivanovic, who arranged to meet the pair in person in what he called a "highlight" of his year.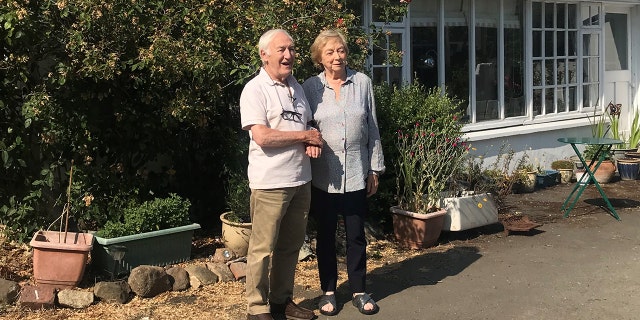 Now, the lovebirds' very own YouTube-style vlog video has won over 28,000 views on Facebook.
"If Mona needed something, I would do it," Des begins, before putting foundation on her cheeks and rubbing it in with a beauty blender.
CALIFORNIA SCHOOL DISTRICT'S 'PERMISSIVE' DRESS CODE WELCOMING TUBE TOPS, RIPPED JEANS AND PAJAMAS SPARKS DEBATE
"Less is more," he continues of his minimalist approach. "You know, I just wanted to make Mona feel good," he says of the process.
Telling his wife that she is "flawless" and "perfect," Mona couldn't be more pleased.
"I love the idea of getting my face done, and being ready to face the world," she says, and appears to be thrilled when Des tells her he is taking her out on a date later that evening.
"One thing I am conscious of over the last few years, is how often we meet up with people, where you have a couple and they're looking after one another," Mona mused. "Late into life, they're still looking after one another."
FOLLOW US ON FACEBOOK FOR MORE FOX LIFESTYLE NEWS
As for the Monahans, they are certainly doing just that.