Utah legalizes 'free-range parenting'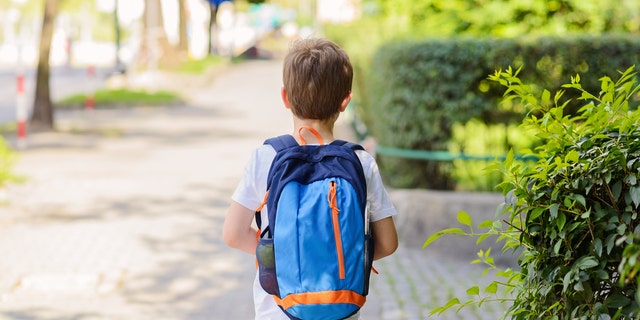 Utah Governor Gary Herbert signed a law Friday that legalizes a childrearing method called "free-range parenting," which encourages children to be independent.
Herbert signed into law bill SB65, which gives children the freedom to develop self-sufficiency.
The law states that children must be mature enough to handle each situation — though it does not specify an age.
It will go into effect May 8.
The bill determines situations that children can engage in that would not be considered parental neglect: traveling to and from school or recreational facilities, playing outside or sitting in a car unattended, provided safe conditions.
"I feel strongly about the issue because we have become so over-the-top when 'protecting' children that we are refusing to let them learn the lessons of self-reliance and problem-solving that they will need to be successful as adults," Sen. Lincoln Fillmore, who sponsored the bill, tells Yahoo Lifestyle.
'MOSTING' IS THE LATEST MADDENING DATING TREND
According to the Associated Press, Utah lawmakers were prompted to pass the law after witnessing cases in other states where parents were investigated or had their children removed because people reported seeing kids walking to school alone or playing sports without parental supervision.
While it is not explicitly illegal to allow children to play or walk outside alone, Connor Boyack, president of the Libertas Institute of Utah that proposed the law, told Yahoo Lifestyle the bill makes it harder to penalize parents who allow their kids to go out without supervision.
"What typically happens is that police or child service workers will allege that abuse or neglect is occurring under a broad, subjective umbrella, and our bill clarifies that certain situations do not apply," he told the web publication, noting that he was inspired to make devise the legislation after hearing parents were not giving their children independence for fear of being arrested.
Utah is the first state in the country to pass a law like this, Lenore Skenazy, who coined the term free-range parent, told the Associated Press. Skenazy came up with the concept after writing an article for the New York Sun in 2009 that detailed her allowing her 9-year-old son to take the subway alone.
"We live in a fear-infused culture in which we've lost perspective on safety," Skenazy tells Yahoo Lifestyle. "Common activities like leaving a child in a car are often presented as though they pose enormous threats to our safety."
"Unless there is real evidence of abuse, a simple decision like a parent leaving their kid in the car while they run into a store doesn't give a concerned citizen the right to start legal proceedings against a family," she says. "Often the thinking is, it's better to place a child in foster care than allow her parent to let her sleep in a car," she added.
"Yes, anything can happen," Skenazy admits. "But I hate the idea that imagination becomes the basis of law."