Two lions rescued from Colombian circuses die in South Africa after exposure to toxin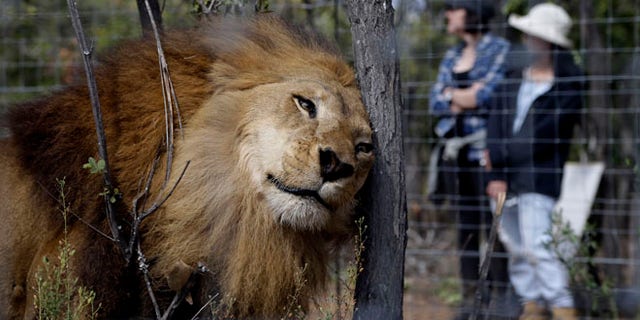 A story of two lions rescued from circuses in Colombia and taken to a South African refuge has ended in heartache.
Animal Defenders International (ADI), which arranged the rescue and airlift operation, said on its website that the two lions, Rapunzel and Kala, died after being exposed to a botulism toxin to which most lions are resistant.
"It is with great sadness that Emoya Big Cat Sanctuary and Animal Defenders International announce the passing away of Rapunzel and Kala, two of our 33 lions rescued from South American circuses," ADI said on its website.
Two other rescued lions, Coco and Junior, were also exposed to the toxin but are responding well to treatment. Others at the refugee did not present any symptoms.
"We know that the animals we rescue from a lifetime of malnutrition and abuse are always going to be vulnerable, despite our best efforts with food, veterinary treatment and vitamin supplements," ADI said. "Nevertheless, the death of these lovely lionesses, who loved their new home at Emoya so much, has come as a devastating blow to the whole team."
Thirty-three lions were flown to South Africa's Emoya Big Cat Sanctuary in early March after being rescued from circuses in Colombia and Peru. They were freed after the use of wild animals in circuses was outlawed in both countries.
According to experts, it will be impossible for the lions to survive in the wild as they were bred in captivity and their circus owners mutilated many by breaking their teeth and removing their claws. Because they cannot hunt, they are being fed game meat and will have water in their enclosures.
The Associated Press contributed to this report.
Like us on Facebook
Follow us on Twitter & Instagram