Tinga de Pavo (Shredded Turkey Hash)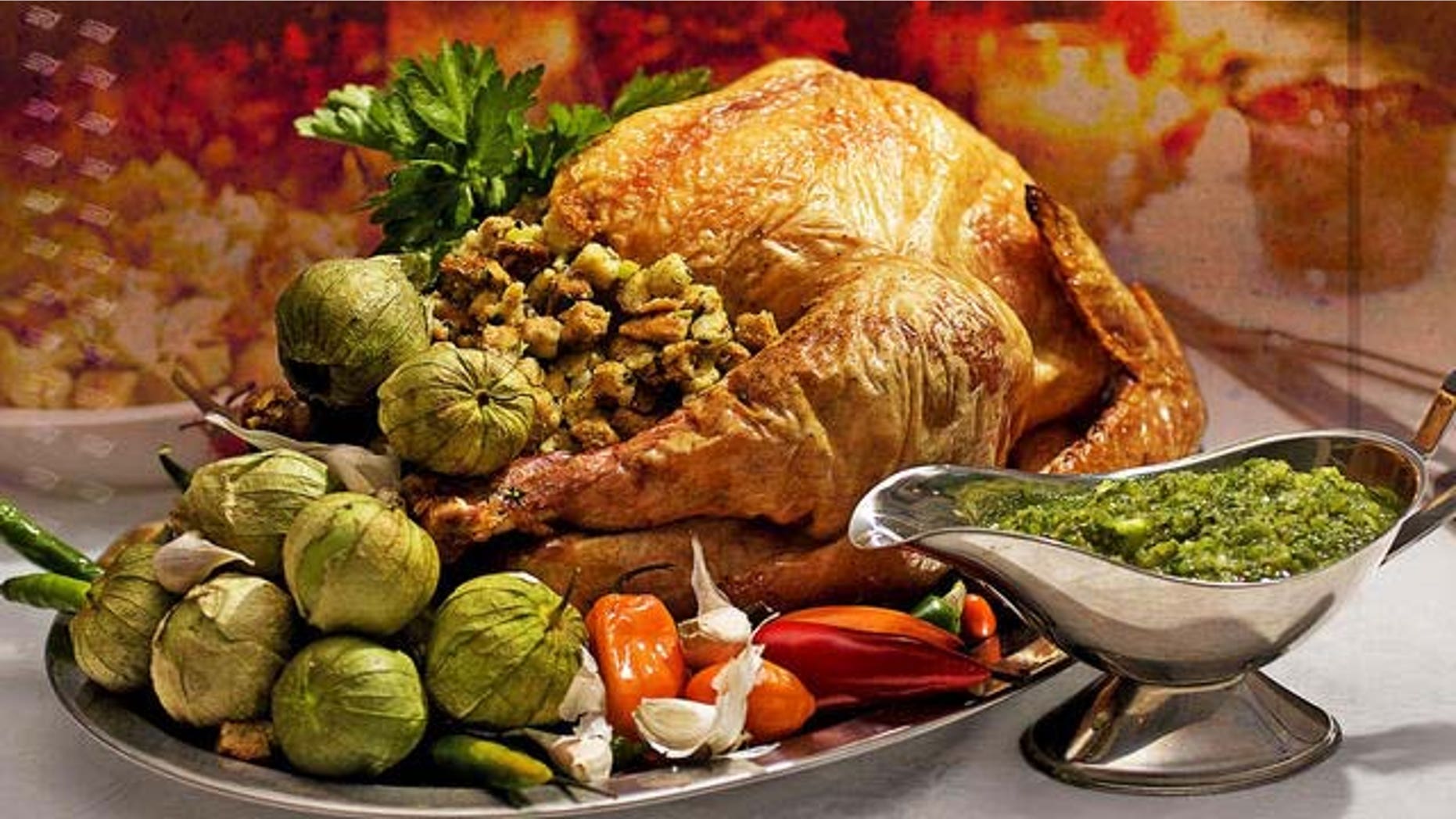 Any sort of tinga can be used to make tacos, tostadas or burritos. If you do not have any canned chipotles, you can use any other chile you have -- fresh poblanos, jalapenos, or Anaheims -- but chipotles are my preferred choice.
Ingredients
2 large ripe red tomatoes
3 chipotle chiles in adobo
l/4 cup water or chicken stock
1/3 cup vegetable oil
4 large garlic cloves, finely chopped
l large or 2 medium onions, thinly sliced in half-moons (about 2 cups)
2 teaspoons ground cumin
1 teaspoon freshly grated nutmeg
2 pounds shredded leftover turkey
Salt and freshly ground black pepper to taste

Heat a cast-iron skillet or griddle over high heat until a drop of water sizzles on contact. Roast tomatoes, turning several times, until blackened on all sides. Peel off the black skin. Seed tomatoes, chop flesh roughly, and set aside.
In blender or food processor, puree chipotle chiles and sauce that clings to them with about l/4 cup water or chicken stock. Set aside.
In large skillet, heat oil over high heat until very hot but not quite smoking. Add garlic and onion and saute 2 to 3 minutes. Add tomatoes, cumin, nutmeg, and pureed chipotles and cook for another 3 minutes. Reduce heat to medium, add shredded meat, and simmer uncovered until most of the liquid has evaporated, about l0 minutes. Season to taste with salt and pepper.
Follow us on twitter.com/foxnewslatino
Like us at facebook.com/foxnewslatino