Tiffany Trump's White House portrait draws mixed reviews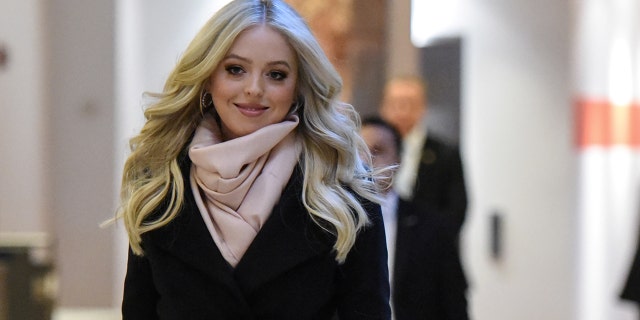 NEWYou can now listen to Fox News articles!
Tiffany Trump may be buckling down on her studies at Georgetown Law, but she still takes her duties as a presidential daughter seriously.
On April 5, the 24-year-old posted on Instagram a photo of herself in the famed Blue Room of the executive mansion, sporting a white, double-breasted blazer-style dress with asymmetrical neckline by favored designer Taoray Wang.
KATE MIDDLETON REPORTEDLY GIVES MEGHAN MARKLE ROYAL FASHION ADVICE
"Official WH Photo by Shealah Craighead" she captioned the picture, with bunny, heart and camera emojis. As noted by the Daily Mail, the portrait was likely taken on April 2, as Trump's look appears to be the same outfit she wore to the White House Easter Egg Roll that day.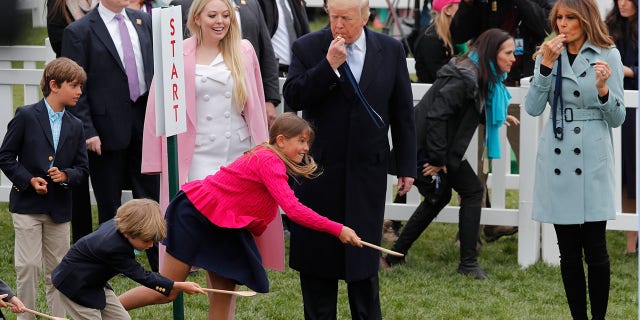 Her 963,000 Instagram followers reacted with mixed reviews. While admirers praised her "#presidentialstyle" in the portrait as "stunning," "beautiful" and "elegant," others felt the look wasn't fitting for the time and place.
"Pretty although I don't think the off-the-shoulder thing is quite the picture for the White House," one detractor chimed in. "Absolutely gorgeous you look fab, but the off one shoulder is awkward & looks tortured. It's a no, especially for the WH," another mused.
KENDALL AND KYLIE JENNER REACH SETTLEMENT WITH TUPAC'S PHOTOGRAPHER OVER 'VINTAGE' T-SHIRTS
All opinion aside, sartorial commentators evidently can't shake Trump's appreciation for Wang's designs. She wore the label for her father's presidential inauguration and sat in the front row during their NYFW runway show, the Daily Mail reports.
"I think Tao's aethestic is just unparalleled. She puts so much effort into the slightest detail," Trump's youngest daughter told the Hollywood Reporter last January.
"We talked a lot, and I think now she really knows my style, so we work closely together," she added.