'This Is Us' star Chrissy Metz shares inspiring letter to her teenage self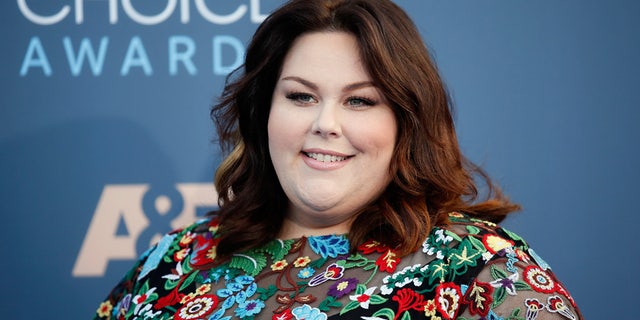 NEWYou can now listen to Fox News articles!
Chrissy Metz is a breakout star on NBC's hit show "This Is Us," but the plus-size actress wasn't always comfortable being in the spotlight, a new, inspiring letter to her teenage self suggests.
In the note, which Metz exclusively penned for PEOPLE, she encourages her younger self to stop comparing herself to the popular girl at school and to trust her intuition.
MODELS FIRE BACK AT CRITICS WITH BODY CONFIDENCE INSTAGRAM
"You are just as important and beautiful as Amy, the most gorgeous cheerleader in your entire school, even if your hair isn't the perfect natural shade of honey blonde or because your clothes aren't from Guess or that your curves look VERY different from hers," Metz wrote in the letter. "Contrary to the bill of goods you've been sold, life is not a competition. Stop comparing yourself to anyone or anything."
Metz, who is named in PEOPLE's "World's Most Beautiful List," goes on to motivate her younger self never to give up and endure the "bumps in the road," "detours" and "pit stops" life inevitably brings.
She adds that she should "never close your heart."
FOLLOW US ON FACEBOOK FOR MORE FOX LIFESTYLE NEWS
"One day you will appreciate the upgrade of that cruise control but never take your eye off that winding road you have paved by being courageously you!" she writes.
In an accompanying video, an emotional Metz reads the letter to herself, an account that's sure to bring on more tears from viewers. Be sure to grab a tissue before you watch!