The origins of the suspender: Santa's little clothing helper
NEWYou can now listen to Fox News articles!
We all recognize those iconic photos of Saint Nick with a jolly grin on his face. What's typically overlooked, however, are the red suspenders he's always hooking his thumbs onto.
It got us thinking: Where did suspenders originate, and how did they become part of fashion and popular culture?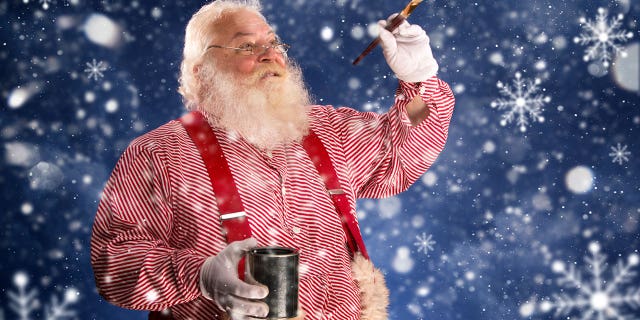 MALL SANTA WITH 'NAUGHTY' AND 'NICE' TATTOOS TOLD TO TONE IT DOWN
Matt Fox is the owner of Fine and Dandy, a popular men's accessory shop in New York City. In addition to looking pretty sharp in suspenders, Fox is also somewhat of an expert on the subject, which is why we asked him to teach us about the suspender's transition from underwear to outerwear.
For example, Fox says one movie, in particular, is responsible for re-popularizing suspenders in the 80s.
"We started to see more suspenders in the 1980s after the movie Wall Street, where Michael Douglas' character rocked the suspenders and the power suits. But then, unfortunately came Urkel, which was not good for suspenders."
FOLLOW US ON FACEBOOK FOR MORE FOX LIFESTYLE NEWS
To find out when and how suspenders recovered from the Urkel look, be sure to catch "The Origin of Suspenders," above.