The One Thing You're Doing That's Ruining Your Skin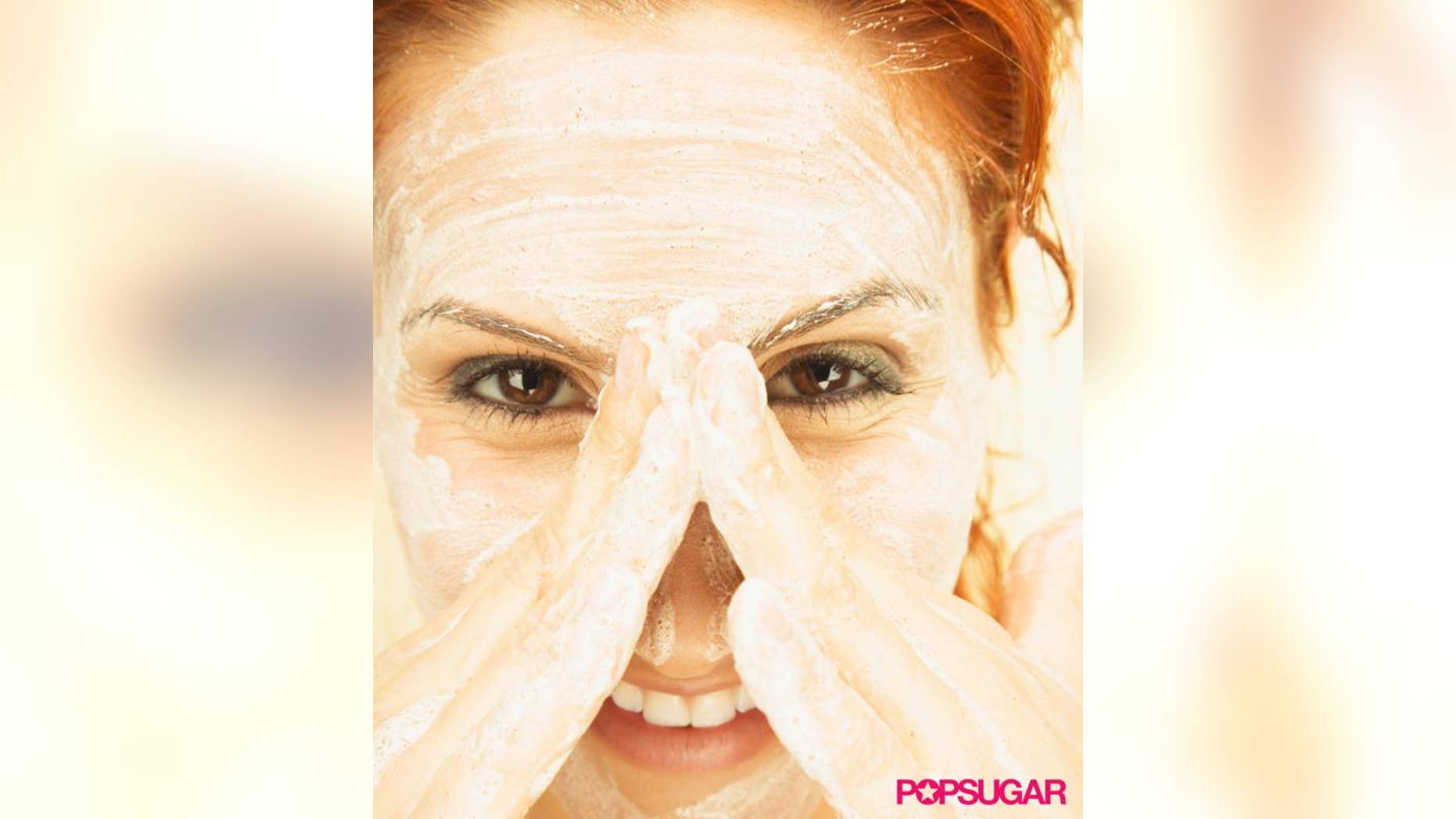 The jig is up, people. At one point, you couldn't read anything without hearing about how you needed to exfoliate at the drop of a hat for younger-looking skin. You have hyperpigmentation? Exfoliate! Your wedding is coming up? Exfoliate! "The Mindy Project" is headed to Hulu? Exfoliate!
But all of this rough stuff has turned out to be a detriment to our skin. With so many products on the market, many women are overdoing it when it comes to scrubbing. So when we asked celebrity esthetician Shani Darden — who gives Jessica Alba, Chrissy Teigen and Rosie Huntington-Whiteley their clear-as-glass skin — about the worst things women can do to their skin, the answer was easy.
"Exfoliating more than a few times each week actually does more harm than good, causing irritation and redness, and it can even lead to discoloration," said Darden.
If you notice your skin is becoming ruddy or uneven and possibly thinning, you could be going overboard with exfoliants. "When you exfoliate every day, you actually hinder your skin from ever getting the coveted 'glow,'" said Darden.
You don't have to quit exfoliating entirely, though. Just take a break, or as Darden suggests, use a chemical exfoliant. "I recommend exfoliating once or twice per week using a chemical peel, like Dr. Dennis Gross, instead of an abrasive scrub, which can cause unnecessary irritation and redness."
You can still use your beloved skin brush, but just be careful not to overdo it; use for the recommended cycle, and try cutting back all other times.