The Best Wine Pairings for Your Chipotle Dinner (Yes, You Heard Right)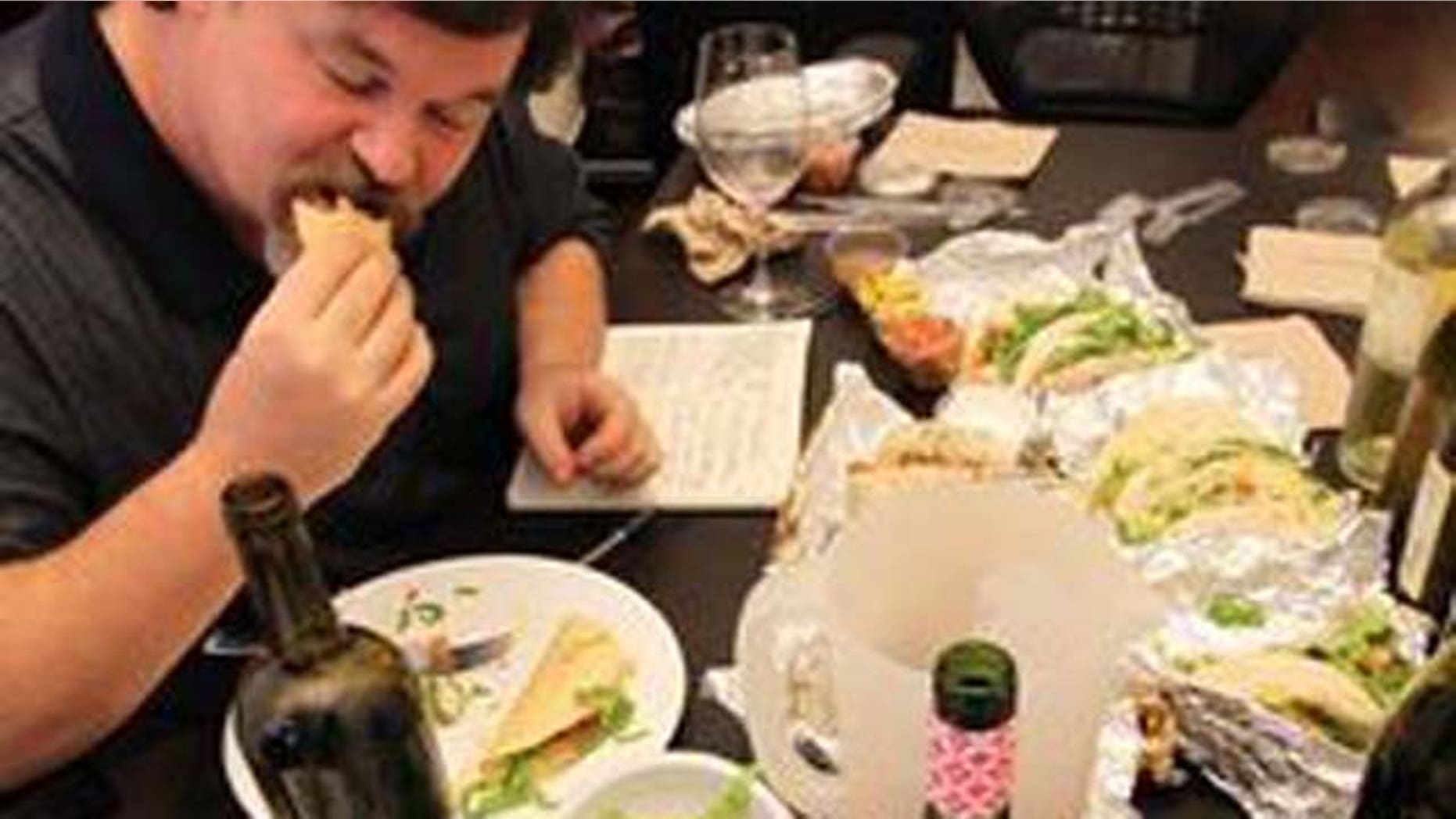 Thinking of grabbing a fast food burrito bowl for dinner tonight? May we suggest a nice Kenwood Chardonnay?
The wine site Snooth.com has come up with a list of wine pairings for those dining at Chez Chipotle. That's right: They're picking the wine best-matched to accompany the crispy chicken tacos or steak fajita burrito you can grab at the ubiquitous Mexican fast food joint.
Given: You'll have to look past a somewhat limited knowledge of true south-of-the-border cuisine. ("Mexican food can seem like a simple rearrangement of basic core ingredients (which is true)," writes Gregory Dal Piaz. Paging Zarela Martinez!)
But as a simple, sassy guide, it's worth taking a look. The wines chosen cost $10 to $13—not the lowest you can go for a bottle of vino, but hey, if you're at Chipotle instead of somewhere where 99 cents gets you a hard taco shell, you're probably that upscaley, big-spending  type of fast food customer. (Not that Snooth is snooty—the site already published a McDonald's wine pairing guide.)
So: Chicken tacos? The Kenwood Chardonnay "really worked perfectly." Barbacoa? Its "bright freshness" made the Pianissimo Rosé of Malbec the best choice.
Check it out. Meanwhile, if the folks at Snooth want a real challenge, we suggest they do a Mexican snack food edition featuring chicharrones and chapulines. Oralé!
Follow us on twitter.com/foxnewslatino
Like us at facebook.com/foxnewslatino