The 6 healthiest fast food meals you can order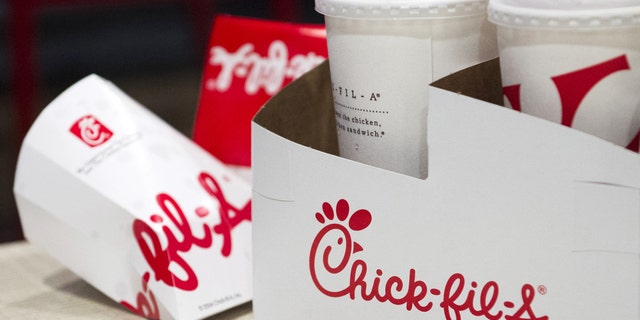 NEWYou can now listen to Fox News articles!
Lunch is the meal most often bought at fast food joints, according to a survey of more than 1,000 Americans by the marketing company Fluent.
And the most popular fast food options? You guessed it: Burgers and pizza top the list.
But your drive-thru meal doesn't have to derail your diet if you order wisely. In fact, the following options pack in protein and fiber, which both help keep you feeling fuller for longer.
Keep these choices in mind next time you need to order on the go.
ARBY'S ROAST TURKEY FARMHOUSE SALAD (×2)
600 Calories
38g Fat
21g Carbs
5g Fiber
44g Protein
Double It: Order two. Twice the lettuce makes for lots of filling volume, says Trevor Kashey, Ph.D., of Complete Human Performance. Roast turkey, bacon, and shredded cheddar add flavorful protein. But limit yourself to one balsamic vinaigrette packet. Price for two (may vary): $10.98
Related: 13 Easy Ways to Get More Protein In Your Diet
CHICK-FIL-A GRILLED MARKET SALAD WITH ZESTY APPLE CIDER DRESSING
430 Calories
25g Fat
31g Carbs
4g Fiber
25g Protein
Accentuate Taste: This salad hits that satisfying sweet-and-salty spot by combining apples, strawberries, and blueberries with savory ingredients like chicken. Don't skip the dressing; it amplifies the satiety factor. $7.84
Related: 6 "Healthy" Foods You Should Cut Back On If You Want to Lose Weight
EINSTEIN BROS. BAGELS ALBACORE TUNA SALAD SANDWICH ON A MULTIGRAIN ROLL
590 Calories
28g Fat
59g Carbs
10g Fiber
31g Protein
Favor Fish: One weekly serving of non-fried fish is better than none, but eating more could lower your risk of metabolic problems, the European Journal of Nutrition suggests. A multigrain roll adds filling fiber. $6.99
Related: The Secret Ingredient For the Best Tuna Salad
JIMMY JOHN'S BEACH CLUB UNWICH WITH EXTRA AVOCADO SPREAD
480 Calories
39g Fat
9g Carbs
2g Fiber
30g Protein
Be Boldly Breadless: "They're very amenable to custom orders," says Kashey. To keep a lid on carbs while preserving the protein, order this as an "unwich"—swaddled in lettuce. They'll also scoop out the soft part of a roll. $7.25
Related: The Best and Worst Sandwich Condiments
MCDONALD'S ARTISAN GRILLED CHICKEN SANDWICH AND A CUTIE (MANDARIN ORANGE)
420 Calories
7g Fat
52g Carbs
3g Fiber
37g Protein
Keep It Authentic: That's a real chicken breast in this sandwich, not a preformed poultry patty. Round out your lunch with a Cutie—a seedless, easy-to-peel, irresistibly sweet "dessert"—for vitamin C and antioxidants. $5.48
Related: The Best and Worst Fast Food Burgers For Weight Loss
WENDY'S POWER MEDITERRANEAN CHICKEN SALAD
450 Calories
15g Fat
42g Carbs
8g Fiber
40g Protein
Go Lean and Green: Grilled chicken, feta cheese, and hummus pack this salad with protein, which helps you maintain muscle mass and control hunger. This is a complete meal in a bowl. "No sides needed," says Kashey. $6.99