Texas struggling to find bilingual teachers as Spanish-speaking students keep rising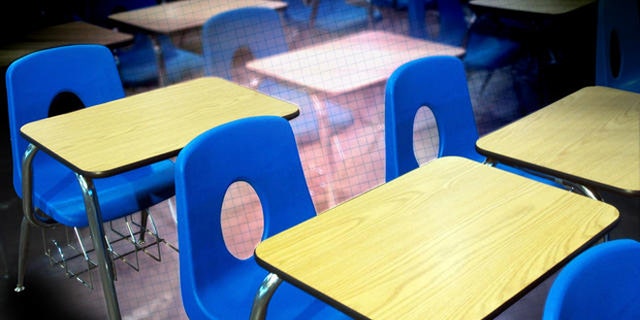 NEWYou can now listen to Fox News articles!
As Texas' Latino population continues to grow, so do the number of students in schools who have trouble with their English. And this is posing a major problem for schools in the Lone Star State.
While the number of limited-English speakers in Texas has grown by more than 50 percent in the last decade (with 1 in 5 students in the state now struggling with their English-language skills), the number of teachers working in bilingual and English as a Second Language (ESL) classes has dropped by about 20 percent in the same time period, according to a report by the Dallas Morning News.
The Texas Education Agency reported that in the 2014-15 school years, there was one ESL or bilingual teacher for every 46 students struggling with English. The shortage has forced many districts to use teacher aides, long-term substitutes and educators from Puerto Rico, Mexico and Spain as well as forcing bilingual teachers to pick up the slack where needed.
The extra work heaped on the remaining teachers has added to the drain of bilingual educators as the stress from the extra workload has driven many to abandon the profession.
"Many people thought with our young population, it was going to be all hugs and rainbows," Robert Surber, a third grade teacher at Shands Elementary in Mesquite, Texas told the Dallas Morning News. "But you do have difficult children and difficult parents sometimes. And it can be heartbreaking when you work in a high-poverty area. Some people, they just can't take it."
While schools have offered incentives like extra training and salary bonuses, critics say that money isn't the issue. The issue is getting more native Spanish-speakers to become teachers.
Experts say that one way to do this is to tap into existing resources: teacher's aides.
The aides in general have similar backgrounds and experiences to their students, but lack a bachelor degree that would let them become full-time teachers.
Ana Coca, president-elect of the Texas Association for Bilingual Education, suggests implementing programs that bring school districts and colleges together to get more aides certified as full-time teachers. She added that she has seen the benefit of these programs while training new educators at the University of North Texas at Dallas.
"They were usually the strongest ones in my class," she said. "They had the experience already, so it was very easy for them to develop lesson plans and take control of the class."