Texas Ponders Adding Mexican-American Studies Course As High School Elective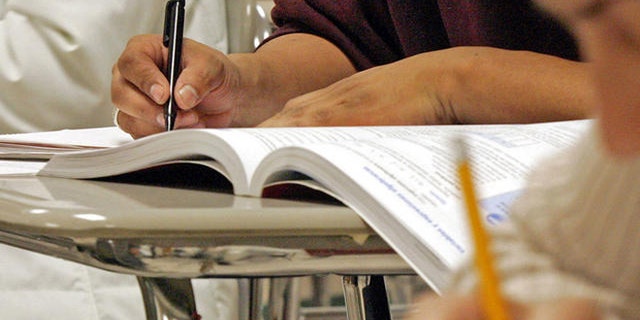 AUSTIN, Texas (AP) – The Texas Board of Education is considering adding a Mexican-American studies course as a statewide high school elective, a move that proponents say would give students a deeper understanding of their state, where Hispanics make up a majority of public school students and which was once part of Mexico.
Critics, though, dismiss the effort as an attempt to inject progressive politics into the classroom.
The board's 10 Republicans and five Democrats will hold a public hearing Tuesday, then vote on possible new courses later in the week. It's the first time Texas has considered such a course. But the issue isn't new in other border states, including California, where a recently introduced bill would mandate creating a model for a standardized, statewide ethnic studies course there.
Even if Texas' Mexican-American studies course is approved, developing a statewide curriculum and appropriate textbooks means it won't actually be ready for classrooms for two to three years. But the debate should re-ignite past ideological battles about what goes into the history curriculums taught in America's second most-populous state.
The discussions also likely will preview some of the coming clashes over the content of new social studies textbooks the board is set to approve for use in classrooms across Texas this fall. In 2010, then Democratic board member Mary Helen Berlanga even stormed out of a meeting on social studies curriculum after failing in her efforts to include more lessons on Hispanic leaders, declaring: "We can just pretend this is a white America and Hispanics don't exist."
Several Texas school boards, including its largest in Houston, have passed resolutions supporting a statewide Mexican-American studies course. Aside from Ruben Cortez of Brownsville, who proposed the statewide resolution, it wasn't clear how much support there was among board members for the change. Some have said they'd be more amenable to a multicultural studies course encompassing the accomplishments of Mexican-Americans but also Texans of other races and ethnicities.
Still, board members like David Bradley, a Republican board member aren't even willing to go that far.
"We're all Americans. To suggest otherwise is to further segregate and divide the community," he said. "I'm sorry if I disappoint some folks, but it's almost reverse racism."
Follow us on twitter.com/foxnewslatino
Like us at facebook.com/foxnewslatino