Facing Rising Influx Of Illegal Crossings, South Texas To Get Infusion Of Border Patrol Agents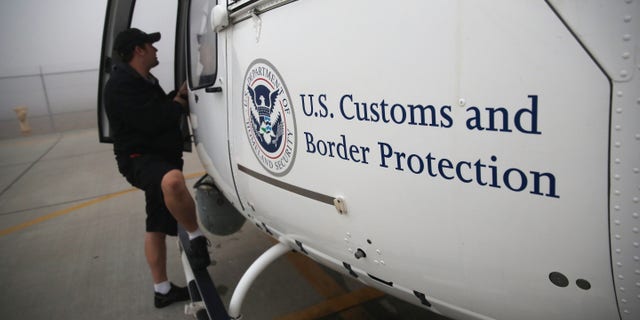 McALLEN, Texas (AP) – More than 100 Border Patrol agents from California and Arizona have been shifted to the southernmost tip of Texas, the country's busiest sector for illegal immigration, the agency announced Wednesday.
While arrests of immigrants who have entered the U.S. illegally have fallen or stabilized on other parts of the border, they've soared in South Texas, driven in large part by immigrants from Central America.
The temporary assignments are the latest signal the agency is trying to adjust its staffing to meet the new reality along the Southwest border. The temporarily assigned agents arrived at the Rio Grande Valley this week, and the length of their stay is not set, said Border Patrol spokesman Danny Tirado. Last year, the Rio Grande Valley sector also began receiving the bulk of the new academy graduates.
Nearly 3,100 Border Patrol agents were assigned to the Rio Grande Valley last fiscal year, about 1,000 fewer than the Tucson, Ariz., sector, even though the Texas sector sprinted past Tucson last year in total arrests.
The Border Patrol made more than 154,000 arrests in the Rio Grande Valley sector last fiscal year, an increase of 58 percent from the previous year. Tucson made almost 121,000 arrests.
The pace is accelerating this year. The Rio Grande Valley sector has already made more than 95,000 arrests midway through this fiscal year and seized more than 300,000 pounds of marijuana. The agents from Arizona and California are joining some already sent from the neighboring Laredo sector.
U.S. Customs and Border Protection, which includes the Border Patrol, characterized the shift in resources as a "risk-based approach" aimed at disrupting criminal smuggling organizations.
Additionally, the agency and its local and federal partners have identified members of such criminal organizations that it will target for arrest. It did not release their names.
"The subjects we've identified are key players in the illicit networks that facilitate the majority of illegal cross-border activity in the area," Customs and Border Protection South Texas Commander Robert L. Harris said in a prepared statement. "These groups prey on illegal aliens by extorting money, confining them in deplorable conditions, and often physically and sexually assaulting them."
Follow us on twitter.com/foxnewslatino
Like us at facebook.com/foxnewslatino