Target announces 'Fixer Upper' home goods line from Chip and Joanna Gaines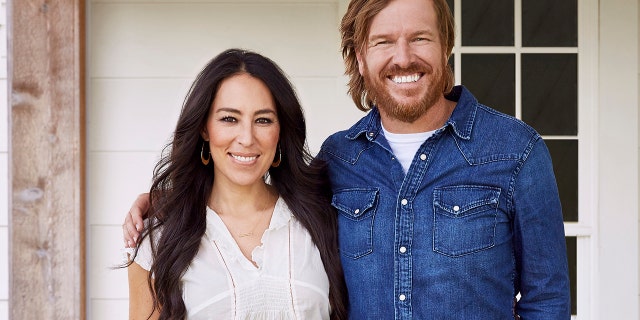 For those who love "Fixer Upper" star Joanna Gaines' aesthetic, but can't make it to Waco – sit tight because Waco is coming to you this holiday season.
In a recent announcement, Target has revealed that the dynamic duo behind HGTV's smash hit "Fixer Upper" will be launching a brand new exclusive home and lifestyle brand. The Hearth & Hand with Magnolia collection is set to debut at Target stores November 5 this year – just in time for festive gatherings (and new place settings).
'FIXER UPPER' STARS CHIP AND JOANNA GAINES: MAJOR MOMENTS YOU SHOULD KNOW
Hearth & Hand with Magnolia will feature "over 300 items spanning tabletop, home décor and giftables," and reflect "a modern take on Magnolia's signature aesthetic with modern, classic, industrial and vintage touches," Target said on its blog. Plus the styles will be updating each season in what the department store describes as a "partnership [that] will last multiple years."
The best part? Target says most of the items will be under $30.
Though the Gaines' seem to have done everything, this will actually be the first time Magnolia will be working with a retailer to design and create products, Target says, and the Gaines' are excited about it. Joanna even took to Instagram to post a short video about the forthcoming home goods line.
"At the core of the Magnolia brand is the desire to make homes beautiful, but with a focus on family and practicality. We want to create spaces that families want to gather in," Joanna Gaines, co-founder of Magnolia, says of the collaboration. "We've always dreamed of working with a retailer to create a collection that could reach more people at a more affordable price point. Coming together with Target not only allows us to design beautiful pieces for people all over the country, it also allows us to help communities in a bigger way than we could have ever imagined."
FOLLOW US ON FACEBOOK FOR MORE FOX LIFESTYLE NEWS
The Gainses have always been advocates of giving back to their community. And they continue to prove that that by celebrating this new partnership with a redesign of the Target House at St. Jude Children's Research Hospital's dining room, just before the holidays.