Swedish meatballs have roots in Turkey, country's Twitter account says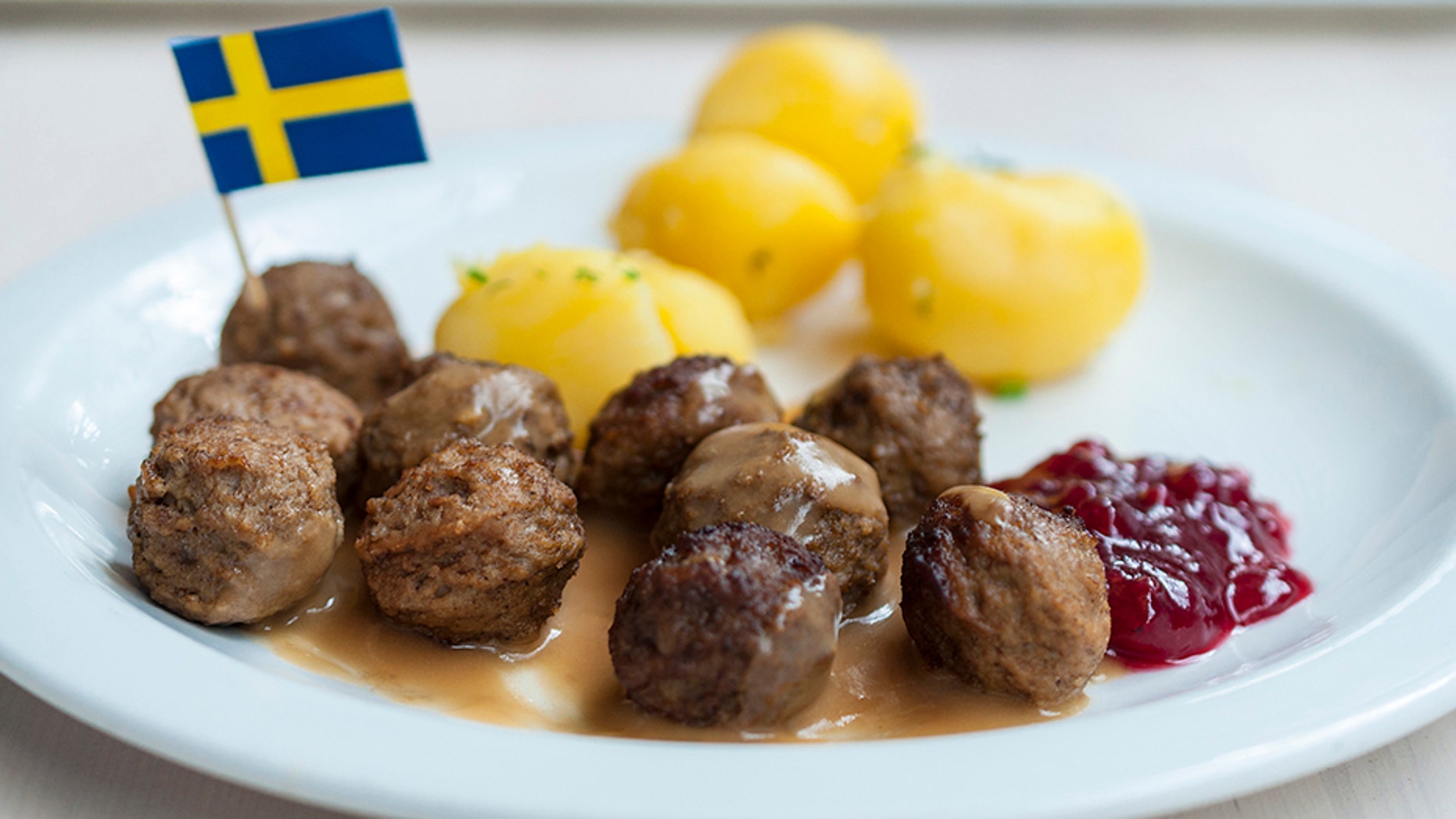 Sweden is setting the record straight.
Over the weekend, the official Sweden.se account tweeted about the origin of Swedish meatballs.
"Swedish meatballs are actually based on a recipe King Charles XII brought home from Turkey in the early 18th century," it said Saturday. "Let's stick to the facts!"
The post has been retweeted more than 7,000 times and received more than 19,000 likes as of Wednesday afternoon.
Commenters responded to the information on the social media platform.
"There must have been a reason why the Turkish people embraced something from Sweden so willingly. Ikea equals meatballs for many of us", one person tweeted, per The Telegraph.
Another said, "I'm a Turkish man and I love Swedish meatballs . Thanks for your honesty."
"You (sic) welcome!" Sweden.se wrote back.
A different user expressed shock, writing: "My whole life was a lie…"
Sweden.se replied to the message, "Don't be so hard on yourself! Time starts now!"
Another commenter responded by mentioning other Swedish-Turkish connections.
"Also roasted coffee and cabbage rolls (kåldolmar) was brought to Sweden from Turkey by King Charles XII ," the user wrote.
"Mind you we love coffee even more than meatballs!" Sweden.se said in response. "At one point we even had a coffee prohibition in Sweden!"
A different tweet praised the tidbit.
"Thank you for bringing the fact (sic)! Much love from Turkey," someone said, including emojis of the Swedish and Turkish flags.
Sweden's Twitter account said, "We do love facts as much we love meatballs!"