Sunscreen-spraying booths in high demand at resorts, company says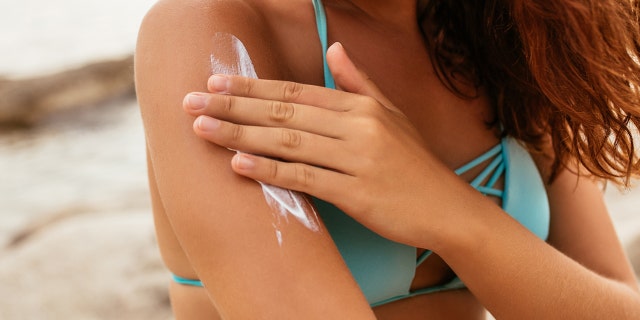 It's your first multi-generation family getaway, and everyone from the tiny newborn to Grandpa Rob are headed to the pool for some well-deserved downtime. Just as you're looking around for the cocktail waitress, you hear Grandpa Rob say, "Hey, can you rub this on my back."
Awkward.
Now, at an increasing number of hotels across North America and the Caribbean, you can avoid the uncomfortable sunscreen rubdown moment altogether. Instead point Grandpa Rob to SnappyScreen, a sunscreen-spraying booth that will cover him head to toe with no fear of missed spots.
MAN LOSES 280 POUNDS IN TWO YEARS AFTER WALKING 6,000 MILES
The booth, which first appeared in 2014 on a CNBC Power Pitch program, has since found its way into 10 resorts in the United States, Mexico and the Caribbean, including the Aruba Marriott Resort, with up to 50 more properties waiting for the device.
While the booth is no doubt an added service for guests, it has also turned out to be a revenue booster. Some hotels charge up to $5 per spray, while others are using the device strictly as a customer service. For them, the payout has been seen in increased food and beverage revenue.
According to SnappyScreen CEO Kristen McClellan, guests spend up to $26 more per day on poolside snacks and drinks when there's a complimentary SnappyScreen nearby.
According to Bloomberg, the Four Seasons Dallas at Las Colinas saw a 31 percent spike in F&B revenue during the past year, after installing a SnappyScreen. Plus, said the hotel, as an "Instagram-able" offering, the device has also served as free marketing for the property.
NORTH CAROLINA TODDLER'S BELLY FLOP GOES VIRAL
The product, according to McClellan, uses a custom tanning lotion that's quick-drying, hypoallergenic and water-resistant. And, as more destinations ban coral-damaging sunscreen, it is also reef-safe. It also can be sprayed on over clothing, which makes it ideal for more than just poolside guests. Additionally, McClellan is donating a portion of her sales to skin cancer awareness programs.
McClellan says that while there's a great demand for the device, she's also planning to expand beyond hotels and has been speaking with cruise lines, theme parks and even some destinations, who've all shown an interest.