'Stealthing' victims speak out: 'I felt terrible afterward'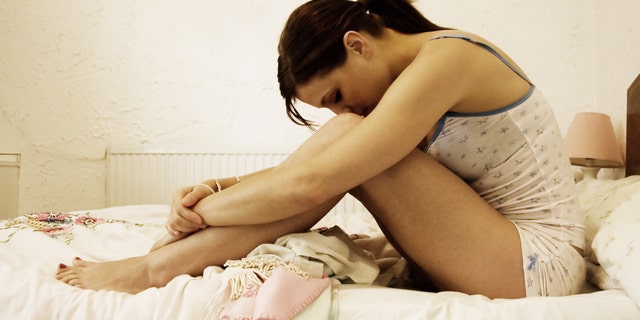 When Cindy, 30, went on a first date with a guy she met on Tinder in June, she was expecting a fun summer fling.
But instead, when they went back to her place for a post-dinner hookup, she was violated.
"He took off his condom without telling me in the middle of [sex]," Cindy, an administrative assistant in Bushwick who didn't want to disclose her last name for privacy reasons, tells The Post. Minutes later, she realized what he'd done but was too intimidated to say something.
"I kind of went along with it because he was older and I didn't want to ruin the moment," she says. "I felt terrible afterward."
MEN REMOVING CONDOMS DURING SEX IN DISTURBING ONLINE TREND
Although at the time she didn't know what to call the disturbing experience, a report recently published in the Columbia Journal of Gender and Law dubbed it "stealthing" — when a man secretly removes his condom in the middle of consensual sex.
Alexandra Brodsky, the study's author and a Yale Law School graduate, interviewed and surveyed victims and perpetrators of these encounters, which she calls a form of sexual violence. Other health experts say it's a rising epidemic in big cities like New York, where sex is easily available via dating apps.
"I found in my accounts that men try to justify this by saying it's their right to spread their seed and that it's a natural impulse for them," said Brodsky, who's based in Washington, D.C.
THE 4 TYPES OF PEOPLE WHO CHEAT — AND HOW TO SPOT THEM
When Cindy brought up the incident to her sexual partner later that night, he got offended.
"He said, 'Why are you so upset by it? I know you're clean and I'm clean. Who cares?'" she said.
Besides being put at risk for unwanted pregnancies and STIs, the latter of which are at an all-time high for millennials in New York, victims suffer from post-traumatic stress.
"They experience a lot of shame after the fact, like, 'How did I let this happen?'" said Kathryn Smerling, a psychotherapist and clinical instructor at Mount Sinai on the Upper East Side. She said she's seen this happen more frequently in the past five years. "Some have to learn how to talk about what happened to them before they feel comfortable having sex again."
IS PORNOGRAPHY A PUBLIC HEALTH THREAT?
Cindy said she's only told a handful of close friends.
"I don't want my friends to judge me or think I'm easy and be classified as a slut," she said. She never went out with the guy again and hasn't talked to him since that night.
Clarissa Silva, a behavioral science researcher based in the Financial District, advises women to be wary of meeting men on dating apps for casual hookups.
"The less human face-to-face interaction you have with someone, the higher the probability of [things] like this happening," she said.
ASHLEY GRAHAM ON HER CELLULITE: 'IT DOESN'T DEFINE MY WORTH'
Adrianna, 25, a grad student, said she's been the victim of "stealthing" four times in the past few years, all with men she met on Tinder and Bumble.
"Guys would be sneaky and pretend they were putting [the condom] on," Adrianna, who's based in Midtown and didn't want to disclose her last name for professional reasons, tells The Post. "I felt violated and disappointed because I invited someone into my bedroom to share this personal moment and I didn't consent."
In each instance, as soon as she found out she was being duped, Adrianna immediately stopped the hookup, got dressed and left.
"Nothing kills the mood quite like being violated," she said.
Now Adrianna said she always makes sure she's the one who puts the condom on her partner before every encounter.
FOLLOW US ON FACEBOOK FOR MORE FOX LIFESTYLE NEWS
And although Brodsky said that victims of nonconsensual condom removal have the option to take perpetrators to court, Adrianna would rather just move on with her life.
"After the last [stealthing] encounter, I just became emotionally shut off," she said. "At first I wanted to get pissed and scream at the person, but all that disappointment drains you … Now I just try to be way more careful."
First published on the New York Post