Spain sex workers now entitled to government subsidies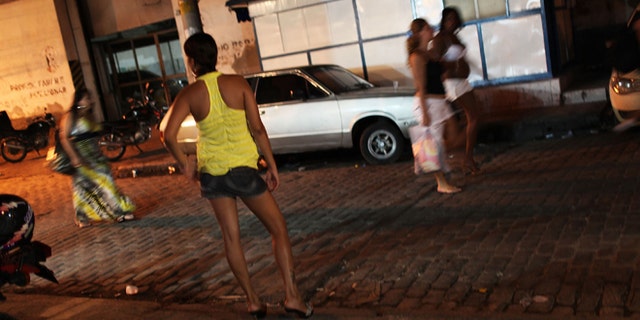 MADRID (AP) – In a landmark ruling, a Barcelona judge has decided three sex workers should have been hired full-time by a brothel owner and ordered her to pay contributions to the government so the prostitutes will be eligible for national health care, disability insurance, unemployment benefits and government pensions.
The ruling issued in February — and made public this week — can be appealed and does not create a precedent for Spain's estimated hundreds of thousands of prostitutes, whose ranks are believed to have increased during the country's crushing financial crisis that started in 2008 and lingers with unemployment at 24 percent.
But advocates for sex workers said Tuesday that Judge Juan Agusti Maragall's decision is important because it recognizes the legal inability of some brothel workers to get benefits mandated for employees of companies.
It is a crime in Spain to hire sex workers, though prostitution is legal for those who work on their own.
"The current situation of 'lawlessness' and the non-recognition of the occupational nature of the (work) relationship does nothing more than aggravate the unquestionable dignity, freedom and equality involving contracted prostitution for the vast majority of the women who do it," the judge wrote in his decision. He ordered the brothel owner to pay her share of contributions to government social welfare programs for the workers going back to 2012.
Legal experts said the decision was the first of its kind but applies only to the Barcelona brothel where the three prostitutes worked, a licensed massage parlor identified in court documents as X Center BCN.
"It's an important step, but it's only one step toward normalizing the profession," said Jaime Bonet, a lawyer with the Sealeer cooperative that helps prostitutes register as self-employed to qualify for social welfare benefits.
The judge did not identify the brothel workers or the brothel's owner. Efforts on Tuesday to locate the business, the owner or a lawyer representing the massage parlor were unsuccessful.
Police had raided X Center to make sure that the prostitutes there were not working against their will. None were, but authorities opened a labor investigation after the owner said she only rented rooms to the sex workers. They contended they performed regular shifts and were paid by the owner.
The judge sided with labor investigators who concluded that the women were the equivalent of full-time workers. Employers never register workers as prostitutes because the employers would face criminal charges.
Labor investigators frequently raid brothels and usually find that prostitutes are working against their will after being brought in from other countries or are legally registered as bartenders, waitresses or singers.
Spain has as many as 600,000 sex workers and the government estimates prostitution generates 3.8 billion euros ($4.1 billion) annually, most of it undeclared to authorities.
Hundreds of experts appeared before a parliamentary commission in 2006 and 2007 in a bid to professionalize prostitution. But lawmakers concluded it was difficult to regulate, in part because so many prostitutes come from human trafficking rings.
Spanish labor unions contend it's better to find alternatives for prostitutes instead of turning their jobs into a legally recognized profession.
"We do not think that prostitution can be recognized as an ordinary employment relationship," said Almudena Fontecha, who heads the women's equality division of UGT, Spain's largest union.
Like us on Facebook
Follow us on Twitter & Instagram