South Carolina student fills in for his sick twin on school picture day: 'Nobody ever noticed'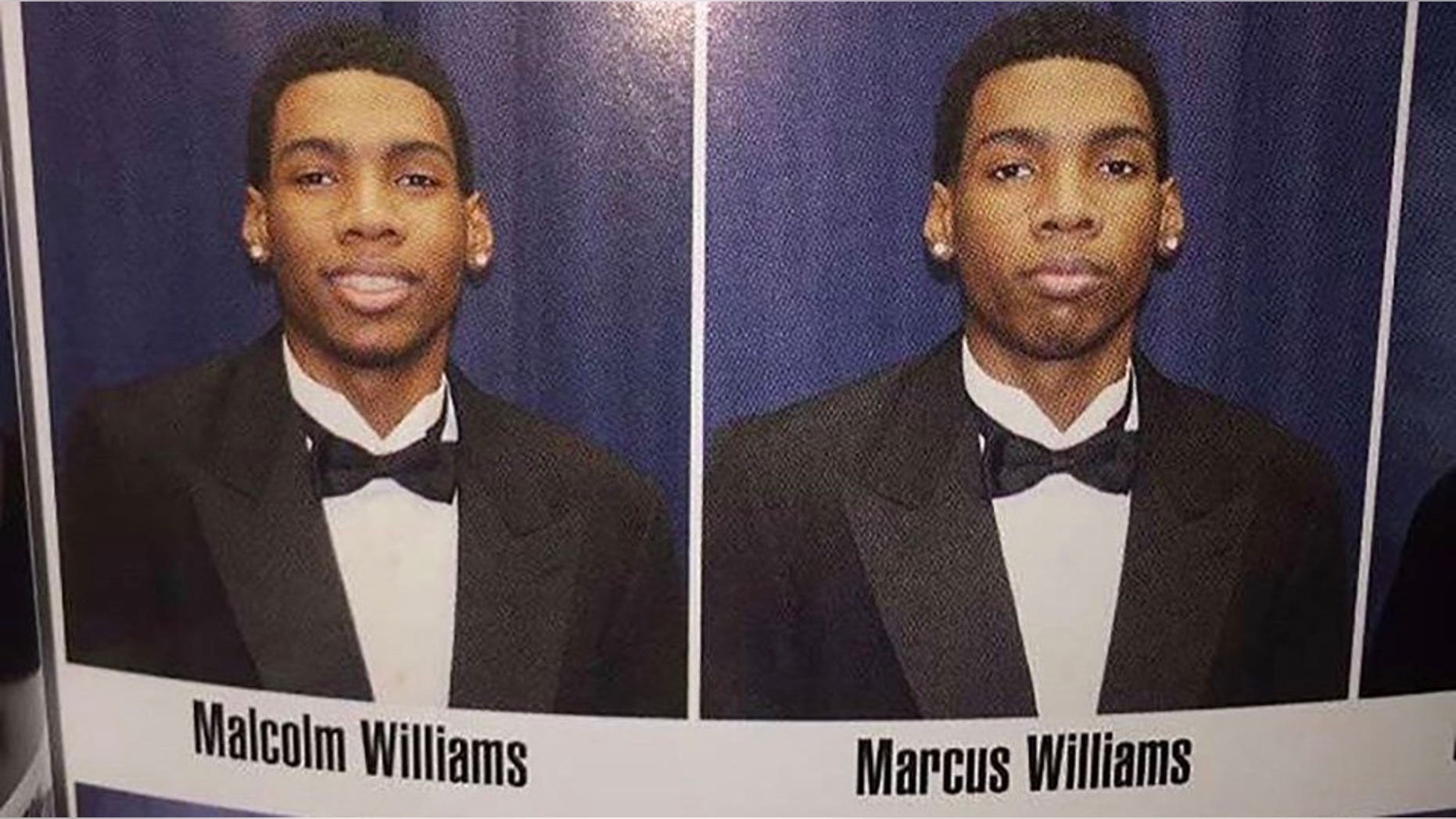 Twins Marcus and Malcolm Williams, of Greenville, South Carolina, have been known to swap places from time to time. The brothers have completely opposite personalities — but on the outside, they're identical, and they've used their similar looks to their advantage.
Marcus recently applauded his brother's bravery during picture day at Belton-Honea Path High School in Honea Path in 2016. In a post online, the twin shared a snap of his high school yearbook, thanking Malcolm for filling in for him, as he was sick that day.
"My twin is the GOAT 😂😂he took both of our pics for Picture day back in HS when I was sick," Marcus posted on Twitter this week, garnering more than 61,000 likes as of Friday afternoon.
Hundreds of people commented on the picture, including a handful of twins who had their own tales to tell.
"That's live, lol my twin got fired from his job a few months ago and rehired in my name as "Ryan" 😂 #TwinNation," one man wrote.
"Love being a twin. Greatest gift ever to have a #RideOrDie for life that's known you since the womb, right @umajmishra? We switched classes, tried to trick our teachers, and got each other out of trouble whenever we could. #TwinsWin #twinsies #sisters," another woman commented.
"NOICE. Switching places with my bro at graduation is like the only reason I remember walking the stage. Just in case you were looking for more ideas. Kinda ruins the plaque you get, though," one man joked.
Marcus told Fox News his brother really "sold the whole thing" by changing his facial expression in the second photo.
"Malcolm was known as being the goofy, outgoing twin and I was known as the more serious twin who always had a blank face," Marcus explained.
A photographer snapped the first picture of Malcolm and then five minutes later, Malcolm walked back into the room pretending he was Marcus. And the scheme worked.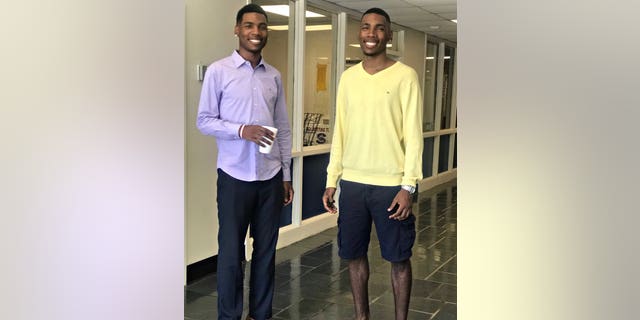 "Nobody ever noticed," including their family, Marcus said.
"They didn't know anything about it until it was posted on Twitter. We literally wanted to surprise everyone out of nowhere," he added.
This isn't the first time the twins have switched identities.
"We use each other's license, we've worked for each other at jobs and also switch classes," he said.
The brothers just finished their sophomore year at South Carolina State University in Orangeburg.