South Carolina nail salon allegedly kicks out customer for being 'too big'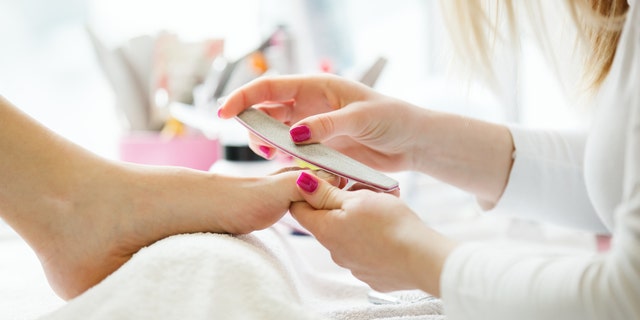 A South Carolina nail salon allegedly refused to do a woman's nails because she was too fat, leaving her humiliated, according to reports.
Amanda Wolfenbarger said she visited Conway's Nail Spa on Aug. 31 for a pedicure, but was told it's against policy to offer the service to anyone more than 250 pounds, The State reported.
Wolfenbarger was reportedly already seated in a pedicure chair, soaking her feet, when an employee asked her how much she weighed.
She refused to answer the nail technician, saying the information was "none of your business" — but the worker told her that she was "too big" and would "break a chair."
The employee then reportedly showed an embarrassed Wolfenbarger a sign that said, "We are not accepting any person over 250 lb for pedicure service, sorry!"
"I've never been made to feel the way I felt then," Wolfenbarger told The State.
Wolfenbarger then took to Facebook to detail the "degrading" incident in a now-viral post, but the huge response wasn't enough to convince the salon to change the policy.
While she plans to reword the sign, salon owner Tin Bui said "the policy is in place for customer safety," according to news station WBMF.
"She said 'I'm sorry this happened to you. I can't help it,'" Wolfenbarger told The State. "I can accept an apology, but I'm not going to put myself in position where it could happen again. I'm not going back."
This article originally appeared on the New York Post.