South Carolina man's $540 Girl Scout cookie order on cold day shocks kids: 'I'm taking them all'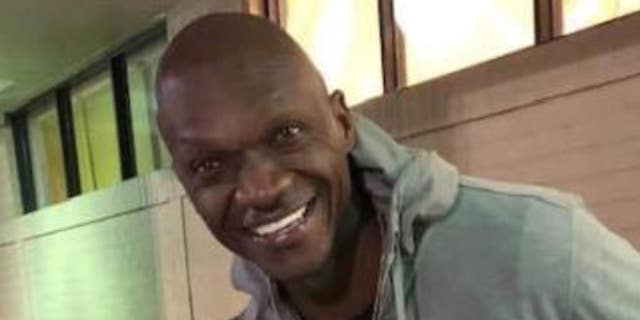 UPDATE: The man has been arrested on drug charges, according to the Drug Enforcement Administration (DEA). Read the details here.
A group of Girl Scouts selling cookies outside of a store in Greenville, South Carolina on Friday was surprised when a man gave them $40 for seven boxes and told them to keep the change. But then he returned to their table with another jaw-dropping offer.
The man told the girls to "pack up all of [their] cookies" and head home.
"I'm taking them all so y'all can get out of this cold," he said.
CALIFORNIA SANDWICH SHOP WORKER CHASES DOWN SUSPECT STEALING MOM'S PURSE OUTSIDE BUSINESS
Kayla Dillard, the cookie sales manager for Troop 1574, and the scouts were speechless after the man handed over $540.
"We were all in total shock," Dillard recalled to Yahoo Lifestyle, noting that he bought at least seven different kinds of cookies including the popular Thin Mints and Carmel deLites.
Dillard said the girls scrambled to calculate the man's total and gather all of the boxes together. Afterward, the mystery man paused to pose with two of the girls who were wearing Brownie uniforms.
SOUTH CAROLINA MOM BLOWN AWAY BY STUDENTS' SWEET ACT TOWARD SON AT LUNCHTIME: 'IT GIVES ME PEACE'
The Greenville woman later took to Facebook to share the unbelievable story.
"What an amazing soul!!!!" she gushed in the post, which has since been deleted.
As of Tuesday afternoon, the post had received nearly 10,000 shares and hundreds of comments.
Dillard said she didn't know his name, though many Facebook friends came forward to identify him.
"He mentioned he owned several businesses," she told Yahoo Lifestyle. "We assume[d] he was going to give the cookies away."