'Skeptic' 6-year-old rips Santa Claus in viral Christmas letter: 'Your life is empty'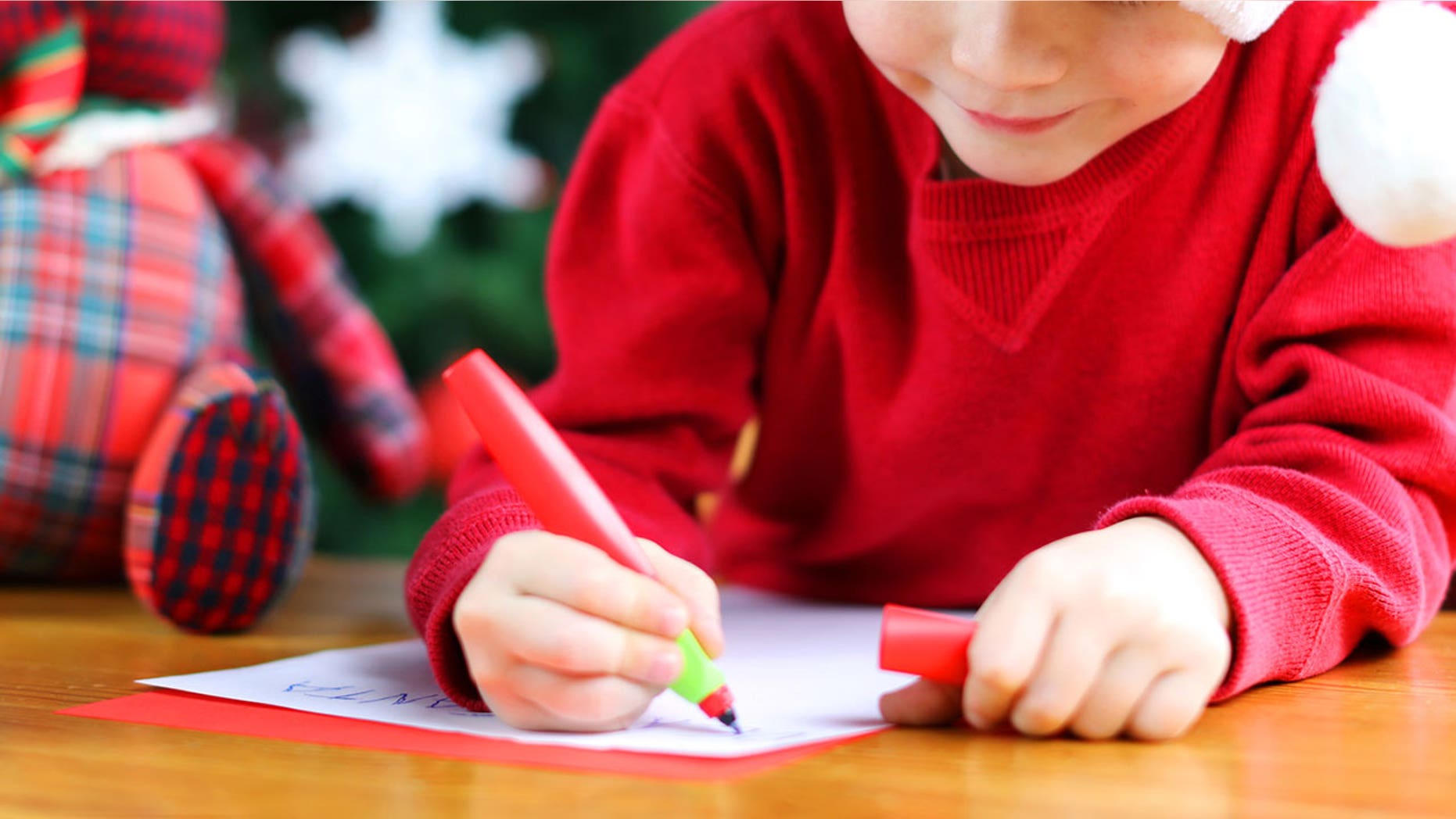 Geez, kid!
The spirit of the holiday season has seemingly eluded a young Santa "skeptic," seeing as he basically told St. Nick to take a hike in a hilarious, somewhat unsettling Christmas letter.
NPR reporter Sarah McCammon originally shared her 6-year-old son's takedown with her Twitter followers on Sunday, explaining that her son was only "to write a letter to Santa at school."
"Dear Santa," he wrote. "I'm only doing this for the class. I know your notty list is emty. And your good list is emty. And your life is emty. You don't know the trouble I've had in my life. Good bye."
10 HANDMADE CHRISTMAS GIFT IDEAS TO BRING JOY TO THE WHOLE FAMILY
"I'm not telling you my name," he added, presumably before scribbling the many skulls and Christmas wreaths that decorate the margins of his worksheet.
McCammon's tweet — or more accurately, her son's letter — has since amassed more than 74,000 "likes" and over 25,000 retweets, as well as over 750 comments from shocked, amused, and appreciative Twitter followers.
Several other commenters and parents took the opportunity to share their own similar dealings of skeptical, Santa-denying children, including one who informed a taxi driver of Santa's death, and another who told his nursery class that Santa was invented by Coca-Cola executives.
FOLLOW US ON FACEBOOK FOR MORE FOX LIFESTYLE NEWS
McCammon, meanwhile, says followers shouldn't be completely alarmed by her son's bleak beliefs.
"PS — the "troubles" in his life? His brother," she clarified. "Don't call child services."