Single daughter's hilarious Christmas card goes viral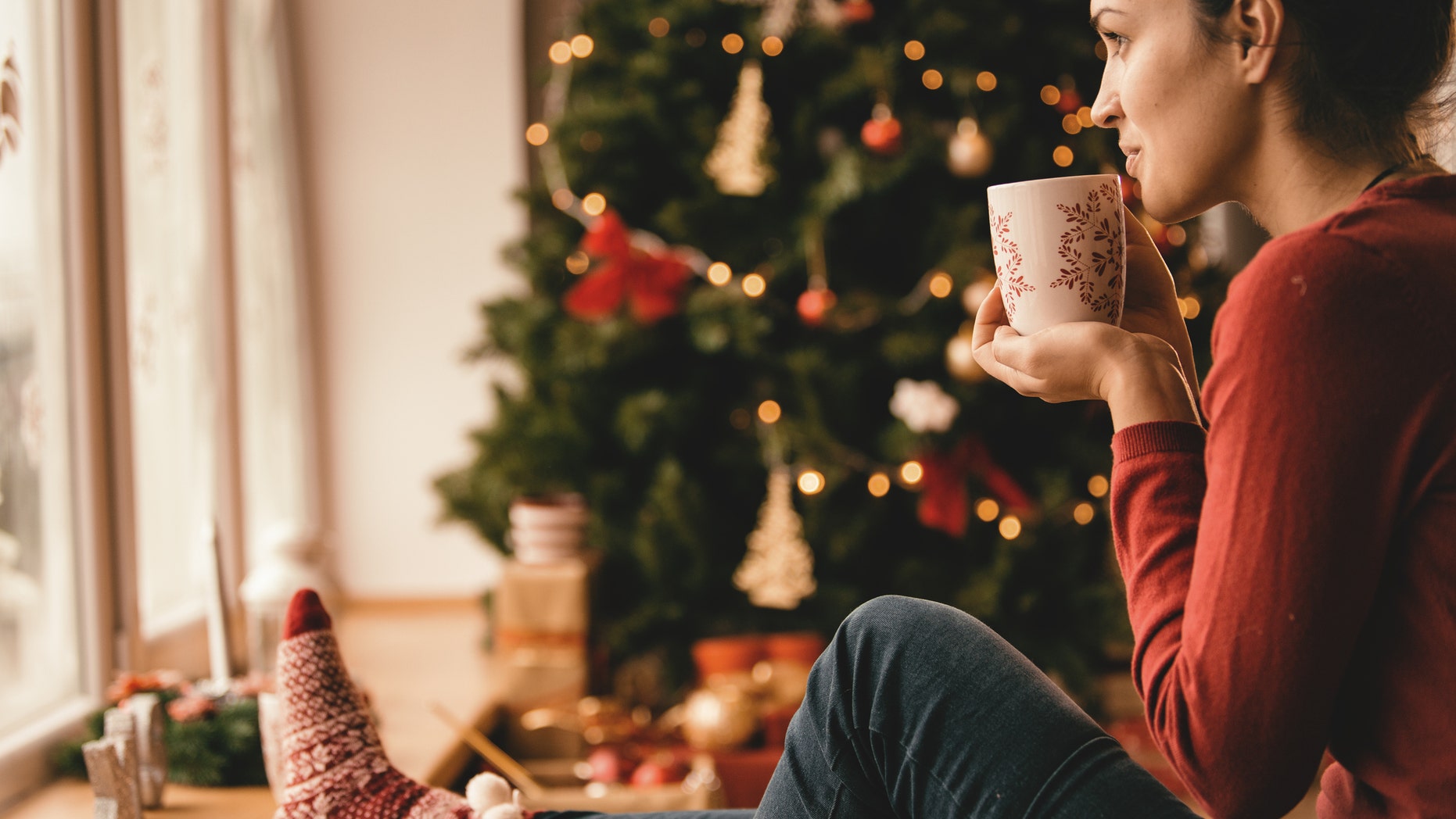 For singletons, it's seemingly impossible to swerve eager inquiries about romance and relationships from loved ones at holiday parties. Questions like "Who are you dating" or "When will you settle down" are nearly as ubiquitous as carols and eggnog.
Emily Seawright of Whittier, Calif., however, decided to spell out her current relationship status for the masses in her family's annual Christmas card, plain and simple.
Sharing a photo of the card on Twitter earlier this week, Emily's Christmas card shows her parents posing with an "Excited" sign, while her sisters and their partners hold up similar signs declaring that they are "Engaged" and "Expecting," respectively. The 20-year-old of the crew, however, simply smiles with her sign reading "Emily."
MENTIONING THESE FOODS ON DATING PROFILES CAN GET YOU MORE MATCHES
With almost 55,700 retweets, 329,000 likes and 1,000 comments pouring in since she posted the backyard photo, the Twitterverse has erupted in applause for Emily celebrating her singledom in a family of couples.
Some shared similar holiday photos of themselves as the odd one out, including a six-time-bridesmaid who proudly posed for her own holiday card.
While Emily describes the attention the post has won her as "hilarious and flattering," she told People that her family are old pros when it comes to holiday photoshoots. "My family sends out a different Christmas card every single year, it's been a tradition for as long as I can remember, but we have never done a funny one," she told the magazine.
Adding that the photo took inspiration from a similar shot of a family flaunting signs reading "Expecting, excited, engaged, egg salad," Emily added that she had no idea so many people would relate to the image.
MAN COVERS $10,000 WORTH OF LAYAWAY GIFTS AT TOYS 'R' US
Meanwhile, mom Diane Seawright told ABC News her happily single daughter has "a great sense of humor" about the photo. "I don't want people to think we're this cold family that threw our daughter on the side," she added.
More than a laugh, Emily hopes that the hilarious picture reminds others to be happy with themselves, relationship statuses aside.
FOLLOW US ON FACEBOOK FOR MORE FOX LIFESTYLE NEWS
"Nothing is that serious and it's OK to be single," said Emily. "During the holiday season everybody has this idea that you need to be with somebody, but just embrace being you!"