Should You Use Night Cream for Glowing, Ageless Skin?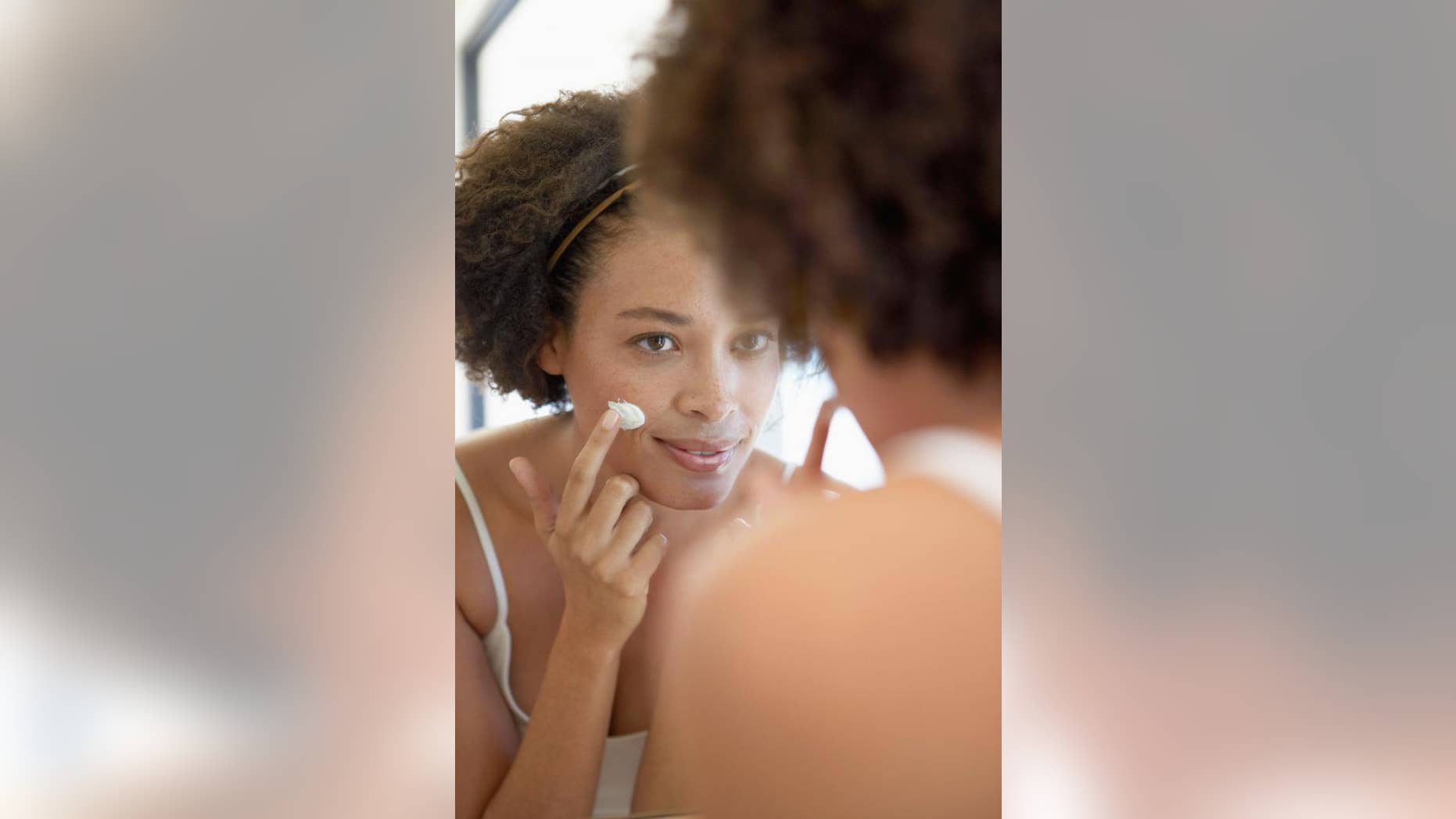 You may wash your face every morning, but what happens when the sun goes down?
Everyone is familiar with night cream, or that mysterious goop you're supposed to generously lather on before hitting the sheets, but is it really needed? One report claims this skincare staple "might be the most underrated product in your whole beauty regimen" — and some experts agree.
"Night creams are your answer to help tackle beauty concerns, such as dehydration, fine lines, dull unevenness and wrinkles," says Emmy Award-winning celebrity makeup artist Vanessa Elese. "A night cream aids in the full restoration of your skin, line smoothing, and plumping after a long day. These creams usually carry ingredients that are more concentrated than your daytime moisturizer, allowing full penetration and deeper hydration since it's not competing with makeup applied on top of it."
"You will see a difference," she adds.
How does it work? Simple. While you're sleeping, the product delivers doses of rich ingredients created specifically to prevent and help heal these common skin woes. Then, wash your face in the morning and brighten up the day with more glowing, smoother features.
"The main purpose of using a night cream is for skin hydration via decreased evaporated water loss," says Dr. Julia Tzu, clinical assistant professor of dermatology at New York University School of Medicine. "Nighttime moisturization represents an opportunity to maximize the use of a rich moisturizer, hydrating the skin for 6-8 hours, depending on how long you sleep, without fear of looking 'oily' or shiny."
While these skincare products can help fight the signs of aging and keep your features in tip-top shape, there are some downsides to consider. For starters, these creams feature oil, which can clog up pores. Not only is it an extra expense, but it must be applied daily before bed for maximum results. Some may even cause sensitivity to the sun, depending on your skin type. And finally, experts say night creams should become a part of your daily regimen before any problems pop up.
"The earlier you start the better," says Tzu. "Prevention is always better than treating an existing problem. I recommend many women in their late twenties to start using a thick night-time moisturizer to reduce fine lines and wrinkles that develop in the thirties and forties."
Even if you're past the recommended age group to begin applying a night cream, other experts say it's never too late to consider trying it.
"Most people over the age of 25 could benefit from some type of night cream," says Dr. Elizabeth Tanzi, co-director of the Washington Institute of Dermatologic Laser Surgery in Washington, D.C. "The formula will depend on the particular skin issue."
Tzu also advises to look for a night cream or nighttime moisturizer that's fragrance-free and non-comedogenic to avoid redness or breakouts. Pure and simple, according to her, is always the best choice.
While it's recommended to first visit a trusted dermatologist to address your concerns before splurging, one expert believes it's just as important to narrow down your needs.
"Start with what issues you'd like to address, such as anti-aging, acne, dryness, etc., and work from there," adds Tanzi. "Once you've identified the issue, read reviews about good ingredients for that specific problem. Then look for those ingredients in a product. You might be surprised that some really excellent ingredients can be found in a night cream that's available at a local drugstore rather than having to go [with] the more expensive department store version."