Rescue dog was returned to shelter for being 'too nice'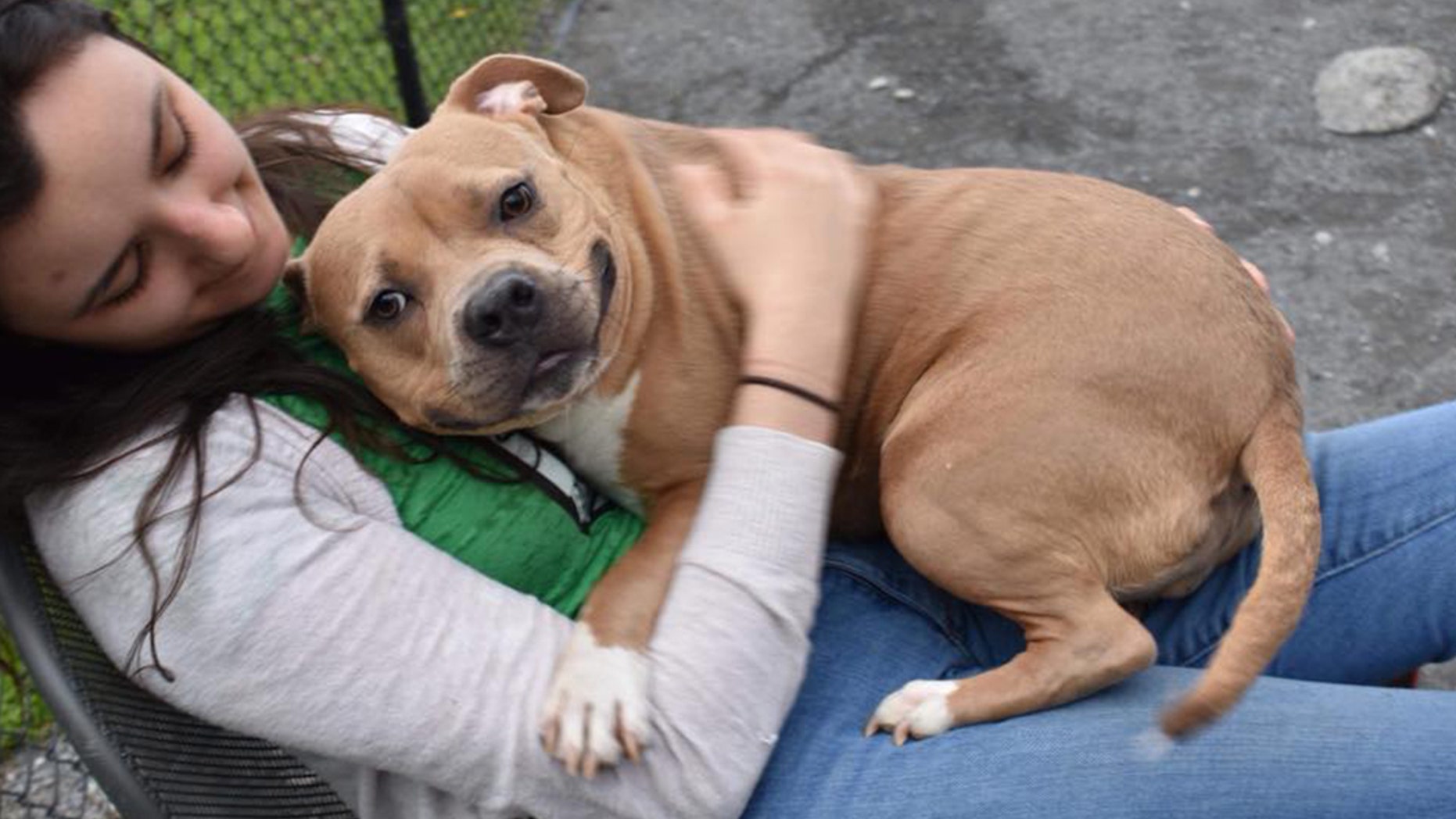 While most dog lovers would agree that there's no such thing as too much puppy love, one Atlanta-area rescue dog is making headlines as she was returned to the shelter for being "too nice."
On March 5, the LifeLine Animal Project shared photos of Helena the dog and her story to Facebook in a post that has since gone viral, with over 2,000 shares.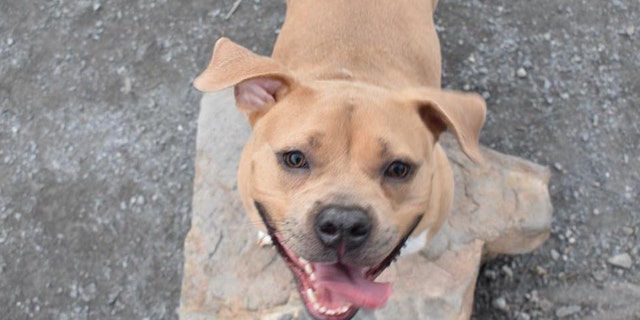 "Introducing....the sweetest, nicest, snuggliest dog in the ATL. Helena was recently returned to our Fulton County Animal Services location after her new owners said she was too nice and just wanted to be around them all the time," the adoption organization wrote.
CHOKING PUPPY SAVED BY EMERGENCY RESPONDERS IN DRAMATIC VIDEO
"This Velcro dog sounds just about perfect to us. And we know there's a family out there waiting to spend their nights binge-watching Netflix and snuggling with this sweet velvet hippo."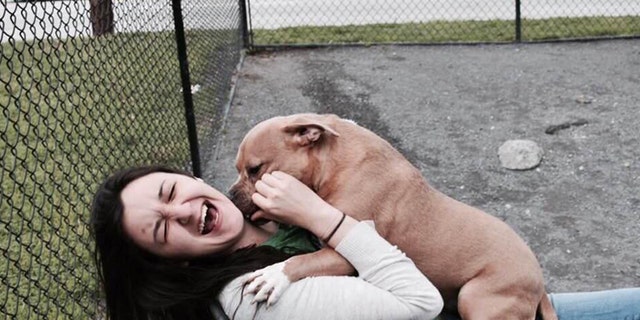 Sparking a heated debate among Facebook users, many of them chiding Helena's initial owners as undeserving of a pet, LifeLine Animal Project confirmed to a commenter that there was a misunderstanding when Helena was initially adopted. Her owners were in the market for an aggressive guard dog and misread the apparent Boxer and mixed breed's personality.
"The owners were looking for a more independent dog; and Helena just isn't that. There are also common misconceptions that dogs that look like Helena are protectors or guardians of the home and she isn't that either," the organization wrote. "She's pure love and looking for a bestie."
STARBUCKS DRIVE-THRU REFUSES TO SERVE HORSE-RIDING TEEN
"Yes, she really was returned for being too nice. It was obvious the gentleman was looking for a guard/protection dog," LifeLine Animal Project spokesperson Karen Hirsch told Today.
Helena is such an easygoing dog.
Hirsch further shared that Helena is around 4 years old and arrived at the shelter in summer 2017, after being picked up as a "malnourished" stray in poor shape. First adopted in October by the person who returned her to the shelter on March 5, Helena is so easygoing that during her return process at the shelter "she just sat on a staff member's feet thunking her tail on the floor," Hirsch said.
FOLLOW US ON FACEBOOK FOR MORE FOX LIFESTYLE NEWS
"She wants to be the center of your world all the time. Ideally, we want her to go to a home where she can be smothered in love," Hirsch told Today. "And where someone can be the soft side to her Velcro."
As of Wednesday afternoon, Helena is still available for adoption through Fulton Animal Services, according to her online listing.