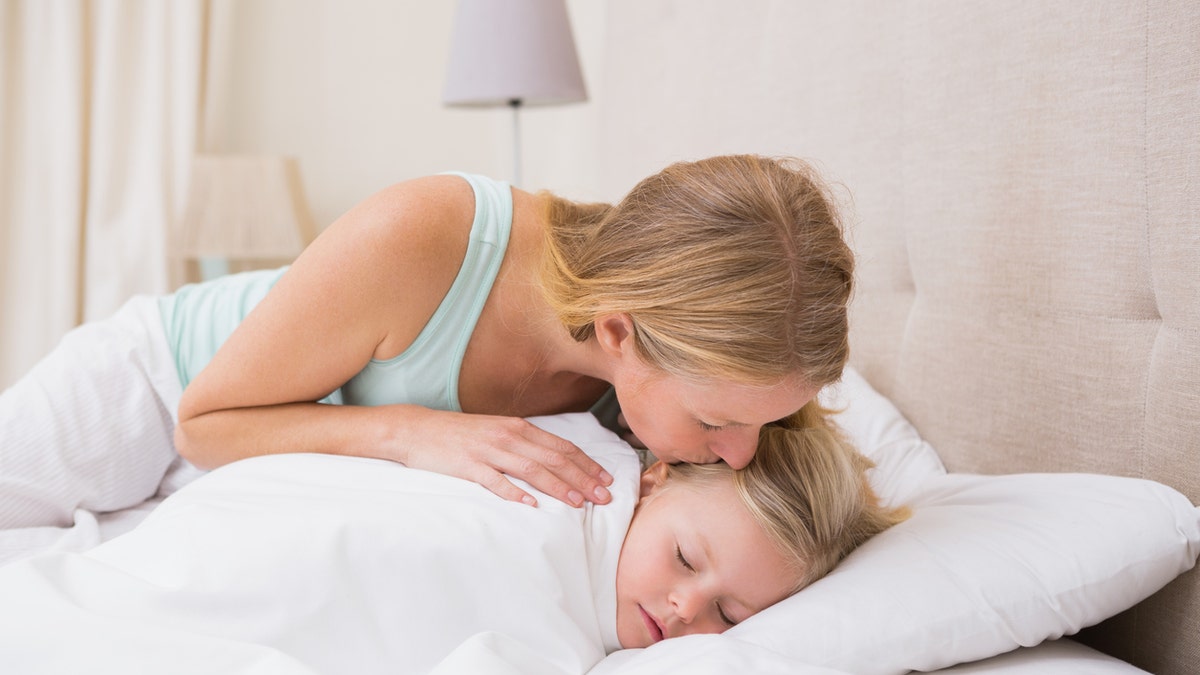 A new study suggests maintaining basic household routines can help parents reduce their young children's risk of becoming obese as a preteen — an issue that affects one in six children and adolescents in the United States, according to the Centers for Disease Control and Prevention.
For the study, researchers at the Ohio State University analyzed 3-year-old children's regular bedtimes and mealtimes, as well as whether the children's parents monitored their screen time to an hour or less per day. Next, they compared their parents' reports to children's self-regulation of emotion and behavior. After that, researchers studied how routine and self-regulation together influenced a child's obesity risk by age 11.
YES, FACEBOOK MAY BE MAKING YOU MORE LONELY
Among the nearly 11,000 children studied in the United Kingdom, researchers found that at age 3, 41 percent of children always had a regular bedtime, 47 always had a regular mealtime, and 23 percent were always limited to an hour or less of TV and video time daily. By the time they turned 11, 6 percent of the participants, who came from diverse backgrounds, were obese, the authors observed.
The three household routines all impacted children's emotional self-regulation, researchers found, and those kids who didn't have strong emotional regulation (like those who got easily frustrated or over-excited) were more likely to become obese. Other types of self-regulation, such as how persistent or independent a child was at age 3, did not appear to affect obesity risk.
10 REASONS YOU CAN'T LOSE THE BABY WEIGHT
But of all the behaviors studied, bedtime appeared to be the biggest risk factor for a child's future obesity, researchers observed. The authors found that when kids "usually" had a regular bedtime, their obesity risk increased, but when they "always" had a bedtime, their risk stayed the same. In fact, the less consistent a child's bedtime was, the more likely he or she would become obese, the study suggested.
The researchers' conclusions support findings from a 2010 study in Pediatrics that found obesity prevalence in the U.S. was the lowest among kids who had limited screen time, as well as regular mealtimes and bedtimes.
FOLLOW US ON FACEBOOK FOR MORE FOX LIFESTYLE NEWS
Although the study doesn't prove that household habits can reduce a child's obesity risk, lead study author Sarah Anderson, an associate public health professor at the Ohio State, said in a news release that her team's findings may help inform future studies, as well current parenting trends.
"As a society," she said in the release, "we should consider what we can do to make it easier for parents to interact with their children in ways that support their own and their children's health."
The study was published in this month's edition of the International Journal of Obesity.