Reddit user posts genius hack for making old sneakers look new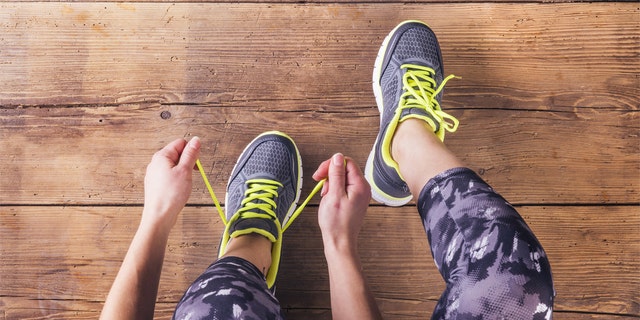 Every runner relishes those first few months of new-shoe bliss when the undercarriage traction is pristine and the supportive foam is springy for optimal forward motion. Too bad that perfection is so fleeting — or is it?
Reddit user PartyxDirtyDan recently revealed a genius hack for helping preserve the foam common on athletic sneakers. All you need, he writes, is a blow-dryer and, of course, your shoes.
WHAT IS EXERCISE ADDICTION? WOMAN'S STORY HIGHLIGHTS THE SCARY RISKS
On Sneakers, a SubRedditor for sneaker fans, he shares that applying hot heat from a blow-dryer onto creased sneaker foam for about a minute per section can help reduce creases from routine wear.
"Switch off on the areas you work on to make sure you don't melt the glue on the outsole and upper," he writes, explaining that he used the approach on his Acronym Prestos. "I just did a few rounds on each spot and it turned out great."
However, he warns not to touch the hot areas or else you risk leaving an imprint.
"Heat does all the work," he writes. "Just watch the creases disappear."
DITCH THESE RUNNING EXCUSES TO JUMP-START YOUR WEIGHT LOSS
While Reddit is an open forum for anyone to post anything, legitimate or not, based on the comment thread on PartyxDirtyDan's post, smoothing creases with his method may be worth a shot.
Since being posted four days ago, the post has garnered 120 comments, with many other users praising him for the tip.
"Million dollar idea," one writes.