'Project Runway' star's NYFW show will reveal the Blue Man Group's new look
When you think of the Blue Man Group, you likely think of loud music, chaos, color, art and humor. Fashion, however, is likely not on the list.
The group is famously known for their otherworldly blue skin and quirky performances, but the all-black costume they wear has largely stayed exactly the same since their debut in 1991.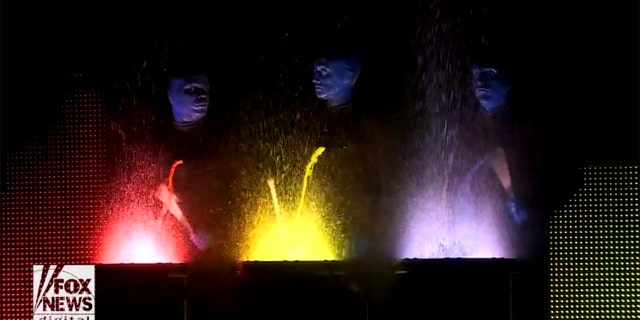 84-YEAR-OLD MAN WHO WENT VIRAL FOR DOING WIFE'S MAKEUP NOW HAS A BEAUTY TUTORIAL ONLINE
That's all about to change at New York Fashion Week: "Project Runway All-Star" alum Helen Castillo is debuting the Blue Man Group's new attire at her NYFW show on Sept. 9.
"After having heard about the Blue Man Group for so long, I saw the show and was so inspired by the theater and grittiness," said Castillo. "I thought the idea of designing for a performance group that has worn the same thing for so long would be a beautiful collaboration."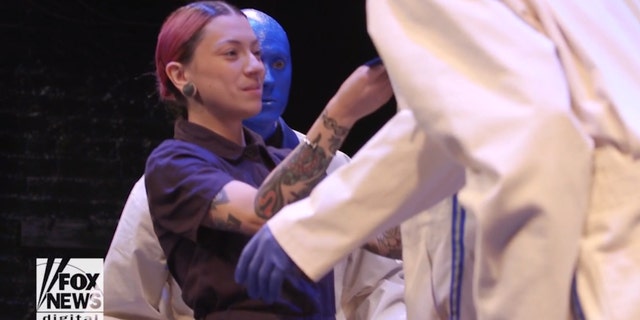 The new look is a '90s-inspired unisex jumpsuit with blue trim, but Castillo told Fox News one specific moment in the Blue Man Group's show inspired the look: When the Blue Men choose an audience member, put them in a jumpsuit, hang them upside down covered in paint, and swing them against a canvas to create a unique piece of art.
"I thought the whole idea of taking someone and making them experience exactly the chaos of their performance was a wake-up," explains Castillo. "It inspired me, made me wonder how to harmonize that performance with something that would represent the Blue Man Group, but also be on trend, and in fashion, right now."
VICTORIA'S SECRET'S IDEA OF SEXY IS BECOMING 'UNRELATABLE,' EXPERTS SAY
Castillo's new designs aren't just changing up the Blue Man Group's image, either. The jumpsuits are bringing an entirely new element into Castillo's own show, which, until now, has showcased her largely feminine aesthetic, and her signature evening wear and bridal gowns. She recently designed singer Mary Lambert's 54th Grammy performance and red carpet gowns, too.
"It's such a niche market, and there are so many people out there getting married or going to special events constantly," says Castillo. "I thought, let me make something that's unisex, something that's inclusive, and I felt like after seeing the show, there was something I could relate to. I could be myself. There were no boundaries."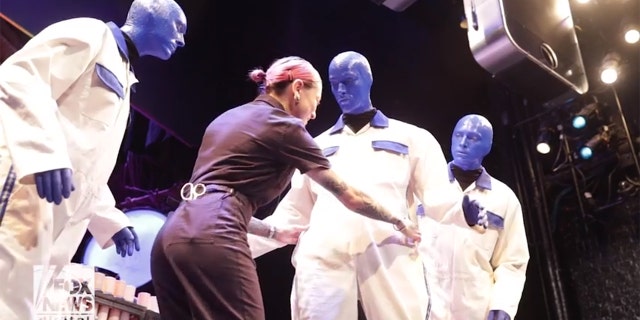 Castillo's limited-edition unisex jumpsuit will be exclusively available on her website, and can be seen on the Blue Men who will be attending her Sept 9th show.
The author of this piece also asked the Blue Men for a comment, though they just stared at her for an extended period of time and eventually delivered a double thumbs up.
FOLLOW US ON FACEBOOK FOR MORE FOX LIFESTYLE NEWS
Emily DeCiccio is a video producer and reporter for Fox News Digital Originals. Tweet her @EmilyDeCiccio