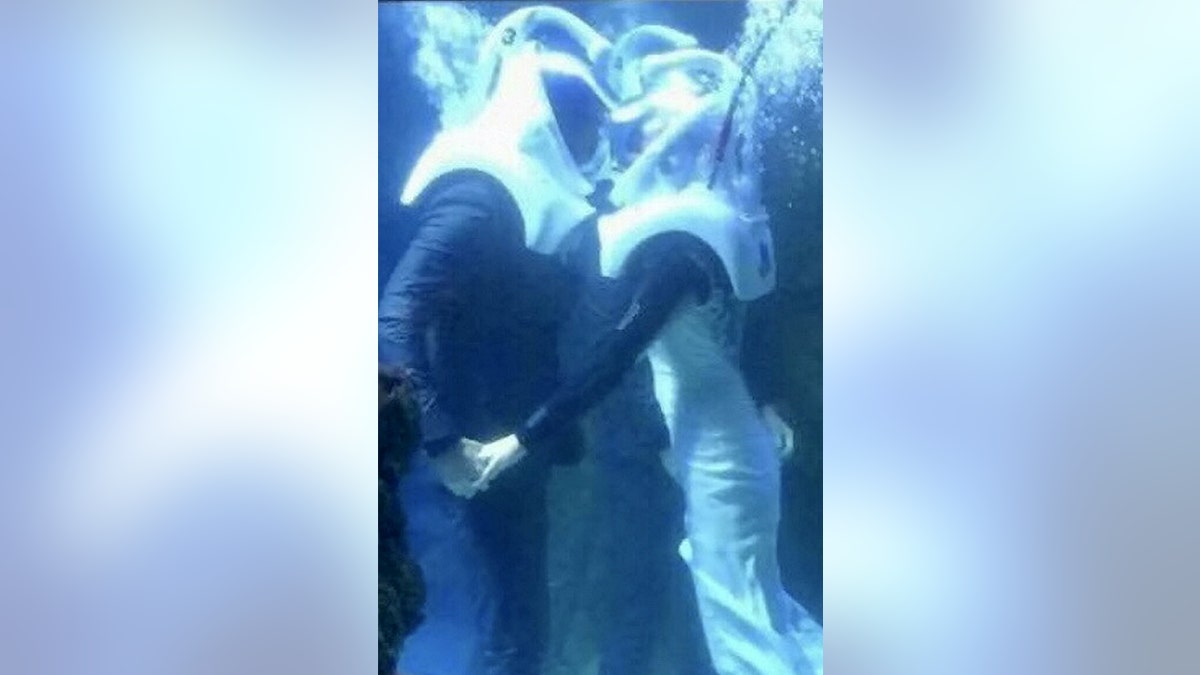 In a nautical ode to their love story, one adventurous couple who met on the dating site Plenty of Fish have officially tied the knot … under the sea.
Though Lauren and Gary Dongray of Harlow, England, wed in June 2017, their one-of-a-kind ceremony is now making waves as their sweet stunt aired on British TV show "Don't Tell The Bride" on Jan. 24. The cheeky program awards couples money for the big day under the premise that the groom must plan the entire event with no communication with the bride, the The Mirror reports.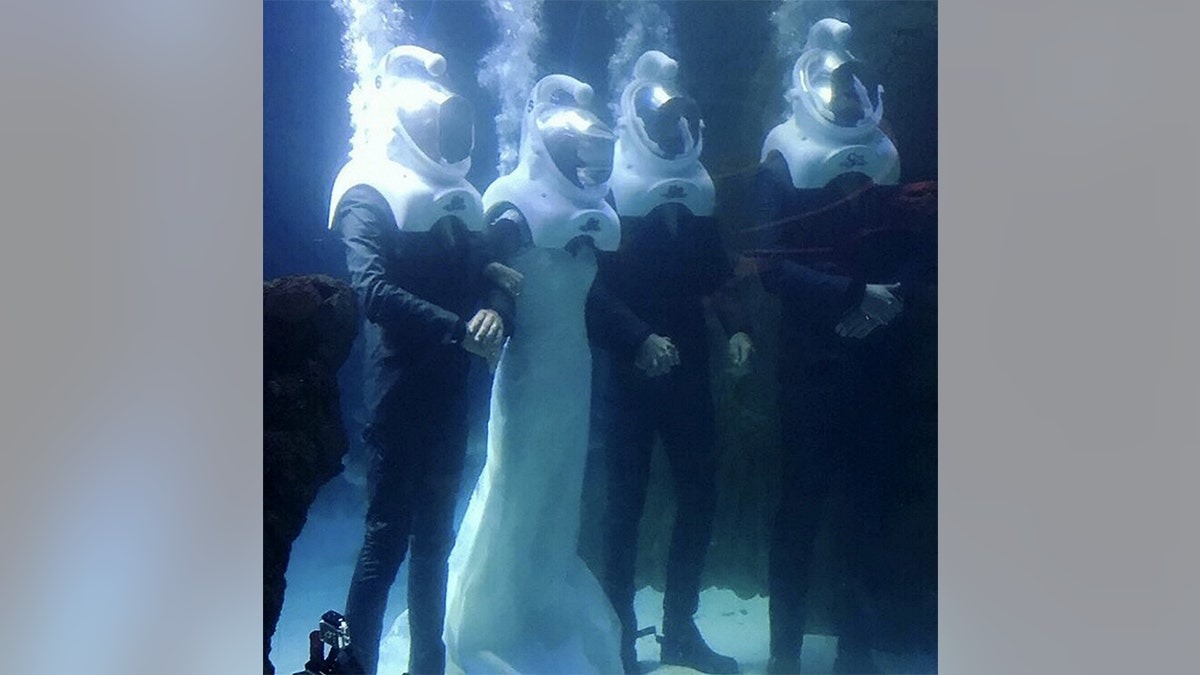 WEDDING DRESS 'WORN ONCE BY MISTAKE' BOUGHT BY STRIP CLUB
"I don't think I've ever worked that hard. I was exhausted and I was terrified that Lauren wouldn't like it. But it turned out to be the best day of our lives," the groom said of the big day. Using the $20,000 budget for an ocean-inspired wedding, Gary coordinated the wedding to be held at Manchester's Sea Life aquarium, where the couple wed in a giant tank amongst stingrays, sharks and tropical fish. Sporting a combination of wedding attire and scuba gear, best man Tony Dore, Lauren's dad Stephen also participated in the ceremony under the sea.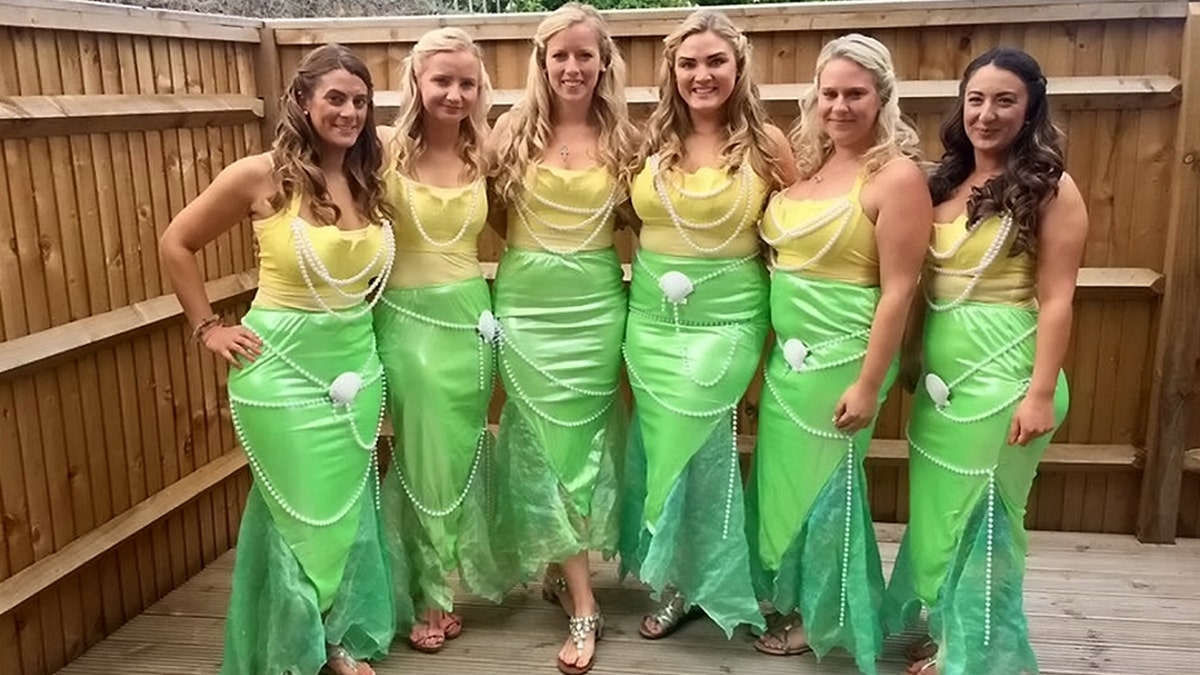 Back on land, Lauren's six bridesmaids dressed as mermaids and the couple's golden Labrador dog, Gizmo served as flower girl for the second part of the ceremony above water.
MOM OF SEVEN MISTAKEN FOR 23-YEAR-OLD DAUGHTER'S TWIN IN INSTAGRAM PHOTO
"I totally trusted Gary but I was amazed when we pulled up at the venue and it was an aquarium," the bride, who works as a clinical physiologist, told the outlet. "The $20,000 budget the show gives you is the biggest bonus. And of course, it was stress-free for me — I didn't have to make any decisions."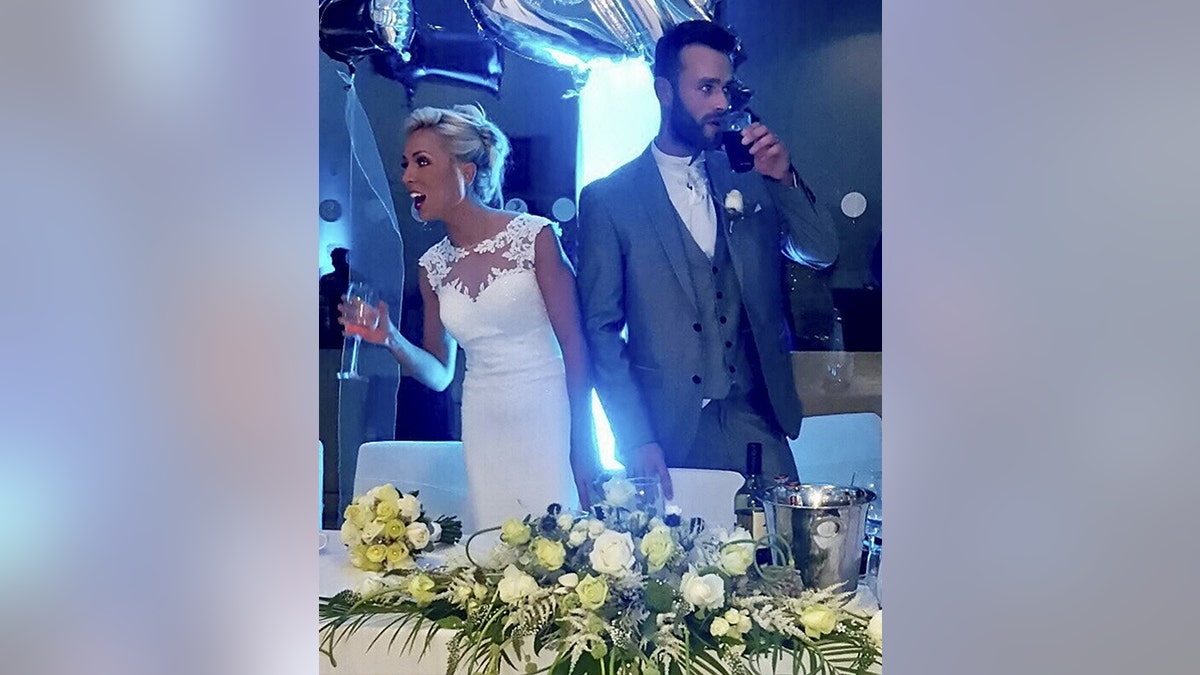 "The crew put an oxygen helmet on me and we went underwater to perform the ceremony. Luckily the helmet protected my hair and makeup and I had a second wedding dress for after I'd exited the water," she quipped.
Gary, who owns a bodywork repair shop, divulged that while planning the wedding was certainly stressful, he's proud that he pulled off the big day with flying colors. The Dongrays had dated for two and a half years before getting married and applied to the TV show on a whim.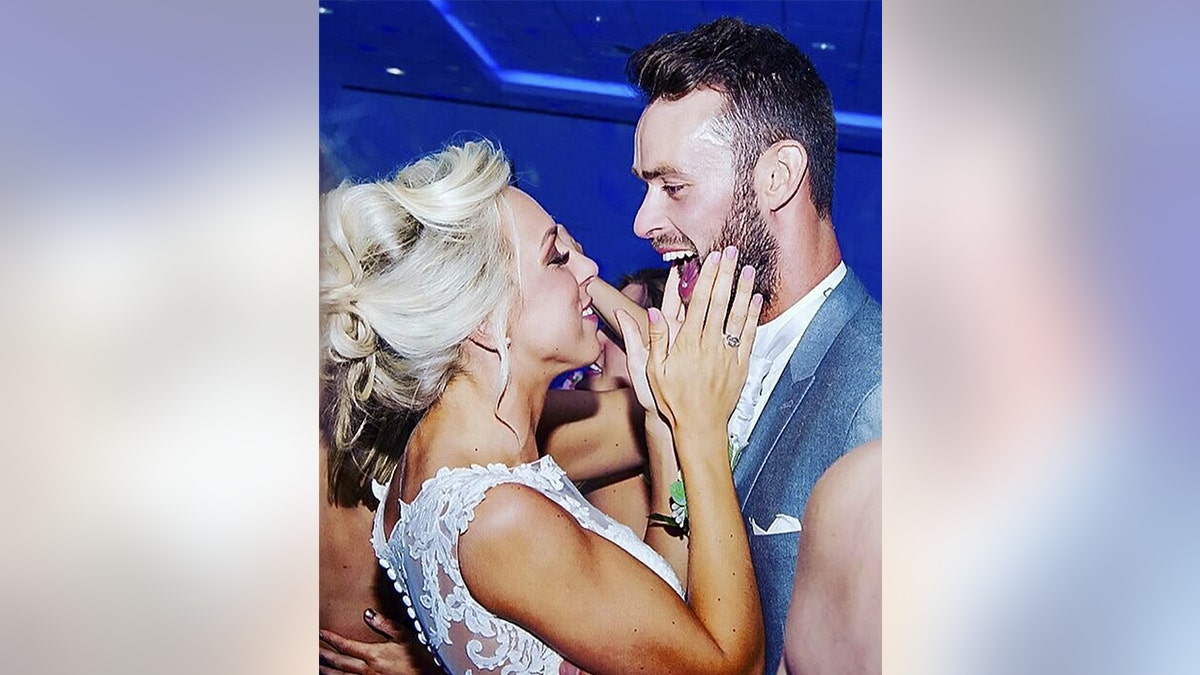 FOLLOW US ON FACEBOOK FOR MORE FOX LIFESTYLE NEWS
The challenge is now on for happy couples who've met on rival dating sites such as Tinder and Coffee Meets Bagel to celebrate their own big days with fireside or coffee-shop-inspired nuptials.