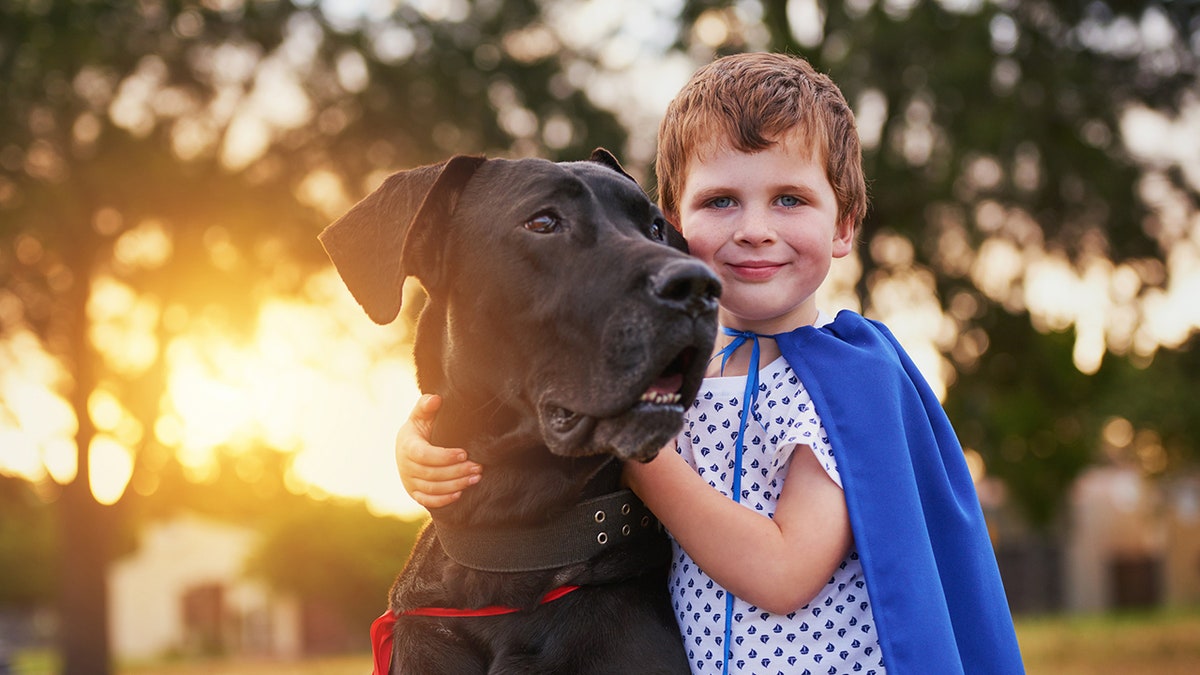 Bad news for Fluffy and Fido. A new study revealed that kids' health may actually be more dependent on another household animal – the piggy bank.
Analyzing data from a California Health Interview Survey, researchers from the nonprofit RAND Corporation compared statistics on 2,200 children with pets and 3,000 children without them. This was one of the largest ever studies on the pet-health link in kids between 0 and 17 years old.
GETTING YOUR PETS READY FOR A BABY'S ARRIVAL
For the first time in a pet-health study — as researchers considered additional variables like family income, language skills and type of family housing that may be associated with the child's health — the correlation between better health and pet ownership disappeared.
Even the researchers themselves were shocked to discover that owning a dog or cat as a pet had no "significant" impact on kids' mental and physical well-being.
BABY HOSPITALIZED WITH BOTULISM ON FIRST BIRTHDAY
"Everyone on the research team was surprised — we all have or grew up with dogs and cats. We had essentially assumed from our own personal experiences that there was a connection," said Layla Parast, study co-author.
FOLLOW US ON FACEBOOK FOR MORE FOX LIFESTYLE NEWS
While many previous studies indicate that pet ownership helps children better understand empathy and grow up healthier, RAND researchers believe their latest findings are more credible because of how large the analyzed sample size was. Further research is necessary to provide a more comprehensive picture of the pet-health link, they said.