Pet cat disappears from owner's Montana home, reappears over a year later in Nevada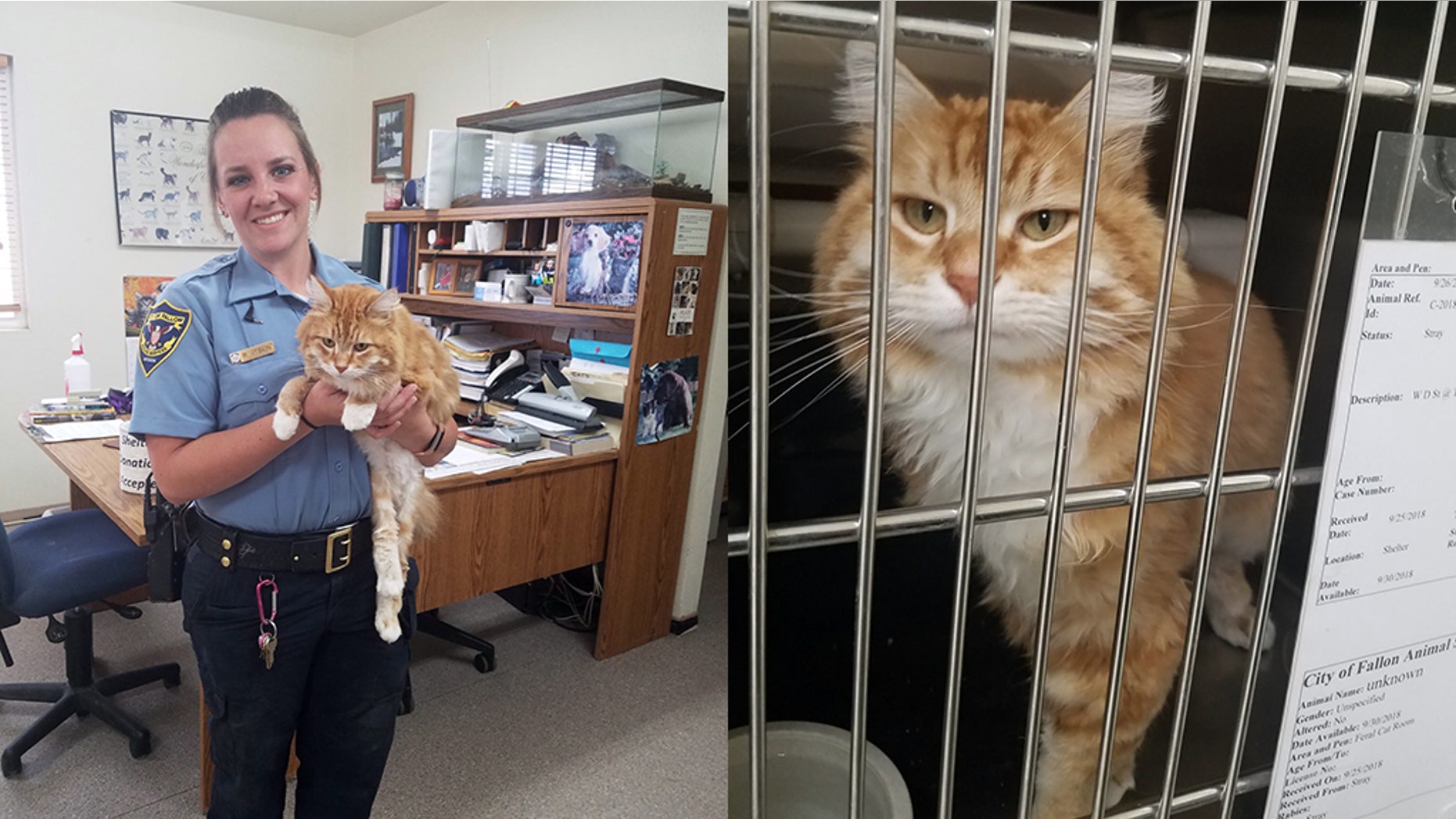 If Hollywood doesn't option this story soon, they're really dropping the ball. (Of yarn.)
A lost tabby cat is finally reuniting with its owners in Great Falls, Mont., after being discovered by animal control officers late last month — near Reno, Nev.
GOLDEN RETRIEVER, LOCKED OUT OF HOUSE, RINGS DOORBELL TO GET BACK INSIDE
The cat, named Bobby, first went missing about a year and a half ago, owner Kyle Preston told the SPCA, the Reno Gazette Journal reports.
Preston and his daughter Erika soon began canvassing the neighborhood for their missing cat, even leaving out special food for him — but didn't have any luck.
Then, over a year later, on Sept. 25, 2018, animal control officers in Nevada positively identified Bobby (via a microchip) after picking up a stray in Fallon.
"We aren't sure how he got here," Angela Rudolph of the SPCA of Northern Nevada told the Gazette Journal, though she said the folks at the SPCA have theories. Preston himself thinks Bobby may have hitched a ride on a train that runs by his house.
Luckily, Preston has a family friend that works for Delta, who offered to pick up the cat during a layover in Reno, and shuttle him back home to Great Falls on Friday, per an SPCA press release obtained by KTMF.
FOLLOW US ON FACEBOOK FOR MORE FOX LIFESTYLE NEWS
"The long wait is almost over, and it's a good thing that Kyle and Erika never gave up hope," the SPCA wrote.