Patricia Field's Tips For Making the Holiday Season More Stylish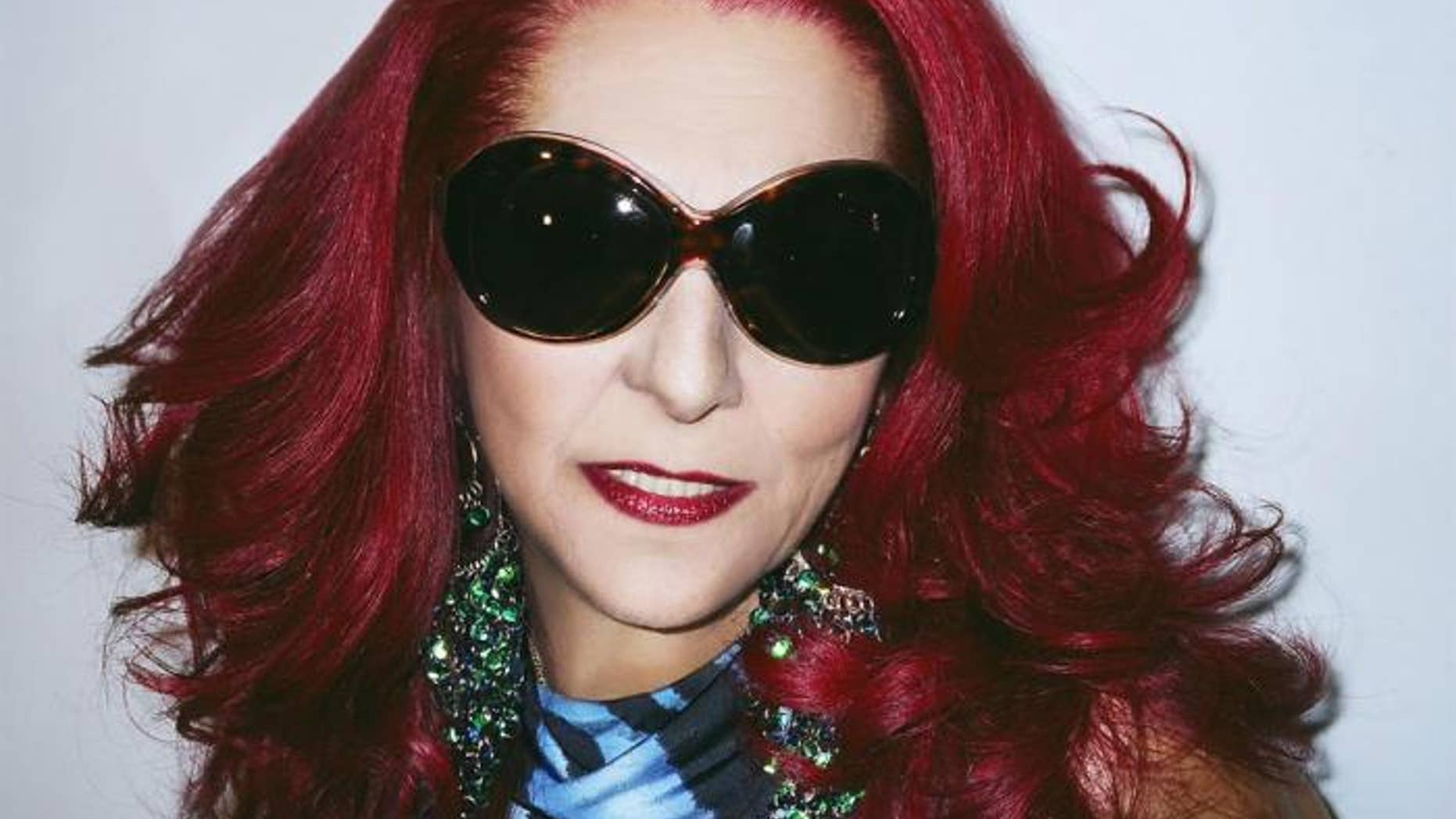 With her signature Kool Aid tresses and raspy Queens drawl, 74-year-old Patricia Field always knows how to stand out from a crowd. And since opening her first boutique in 1966, the New York City-based store owner and stylist has had a successful career making the fashion world her own. Her accomplishments include winning an Emmy for "Sex and the City" (Manolos and tutus, anyone?), dressing Oscar-winning Meryl Streep in "The Devil Wears Prada," and currently styling the stars on the hit TV series "Younger," just to name a few.
But these days, she's looking to make shoppers feel just as fabulous as her show-biz clients with her unique holiday gifts.
This year, the beloved costume designer is bringing her iconic pieces to Dover Street Market, where she's offering a wide array of accessories, jewelry and apparel. In other words, shoppers who stop at Field's shop will be handing out the most sought-after goodies of the season.
Field recently gave an exclusive interview with Fox News Magazine from Dover Street Market, where she dished on her newest project, her advice for upgrading our closets, and her easy ways to make the holidays extra stylish.
FNM: What inspired you to launch a holiday gift shop with Dover Street Market?
PF: Well, I never really collaborated with a luxury retail establishment, so I felt that it would be a new experience and for me [and] I am inspired by new experiences. Repetition is something that I go away from, because it becomes boring, and boredom isn't inspirational for me.
FNM: Could you describe some of the pieces from your collection?
PF: I call it a curated collection because there are a few pieces of my designs here, but it also offers art, fashion, one-of-a-kind pieces. We are not a chain store, and I don't mean that in a diminutive way. But stores like Prada, Dolce & Gabbana, and Dior — I would consider these chain stores, because in any major city you go to, there's one. It's not so much about the price of the merchandise, but rather that it's everywhere. I like to offer unique pieces for those who come here, ranging from $15–$1500. That also ranges from accessories to apparel. I like to keep my customers in mind, and a lot of them tell me that they come to my shop for fun and [to] uplift. They also come because they don't know what to expect.
FNM: You've remarked that style is a personal narrative, or a way of telling a story. Could you talk more about that?
PF: Style is a narrative. I believe it's each individual's opportunity to have that personal creative experience when they present themselves to the world. They're communicating something of themselves. I believe in individuality. Everyone can develop who they are, and the way they present themselves in their clothing is what we see before we even say a word to someone. You are the canvas, and you're the one who paints that canvas to send out your message. Following trends is denying yourself that opportunity to tell the world who you are by making your own individual statement.
FNM: A lot of people think "style" means spending money — and lots of it. How can someone enhance their style without emptying their wallet?
PF: Style does not cost a luxury market price. Money does not guarantee style. It does, however, guarantee luxury goods. Now, I'm not against luxury pieces. I actually love mixing vintage with high street pieces. But I've seen and known many people who can walk into Dior and buy the absolute worst thing for them. Style is personal, creative, and it comes from a source of thought, excitement, and, in a way, education, which means knowing when you see something special that works for you. That's a prerequisite of being a good shopper — having the ability to spot something instantly that inspires and will work for you.
FNM: On that topic, a common complaint among shoppers is that they buy pieces that, ultimately, never get worn.
PF: That is a very true situation. I do it — we all do it. It's about your average, and to lower that average: This means to only have 10 percent in your closet that you don't wear  [laughs].
How to [avoid] it? Be aware of trends and stay away from them. Trends are very short-lived and become dated quickly. Be a trend-maker and not a trend-follower. The reason why a trend exists is because it had a creative source, and that creativity was expressed and seen. It was gorgeous and people wanted that same great look. I'm not opposed to finding a great look, but make that great look your own. If you're spending money needlessly on a trend, chances are it will have a short life, which will deny you the satisfaction of having fun with your closet. You should look at your closet and see classics — and I'm not speaking basics.
FNM: Could you name a few of these classic pieces? Are there any, specifically, that every woman should own?
PF: Of course, there are many. However, it goes back to your personal narrative. But if you want specifics, a Chanel jacket is a classic. You can get one at a Chanel store or at a vintage shop. It can be worn with your jeans, over a simple gown, or as part of your suit to work. You can wear it in so many ways, and it's a quality piece that will not wear out and turn into a piece of junk. It will also remain stylish and translate into many different eras. A string of pearls, for me, is another classic. It can work on a white t-shirt and jeans or a gown. It doesn't have to be expensive and it looks wonderful. But these are just examples; it doesn't mean these will work specifically for you. The last thing we need to see is a hundred girls walking down the street wearing pearls and a white t-shirt! I think for something to become a classic, though, it should be something of quality, and that doesn't mean price. It means the design and textile of the piece. It should be created to last.
Also, be mindful of your body and work with it, not against it. For example, a long skirt with a long boot may look great on someone with long legs, but if you have shorter legs, it will just look dumpy because it will completely take over your body. One garment is not good for everyone.
FNM: Out of all the people you've worked with, who has been your favorite to dress and why?
PF: One of my favorites, of course, is Sarah Jessica Parker. She is genuinely interested in fashion and, even though she is petite, she has perfect body proportions and tone. As a trained dancer, she also has grace and moves beautifully. She also loves her image as a supermodel. "Sex and the City" afforded her that opportunity to exercise all of her talents and assets. Working with her was always creative and fun because it was very collaborative.
FNM: How can we make our holiday season more stylish?
PF: I think it's always a great idea to approach the holidays with a celebratory mood. It's the happy season, so our style should have a certain optimism, and maybe that optimism is humor or color. Those are the basic ingredients to start with. But remember, individuality has to reign supreme.