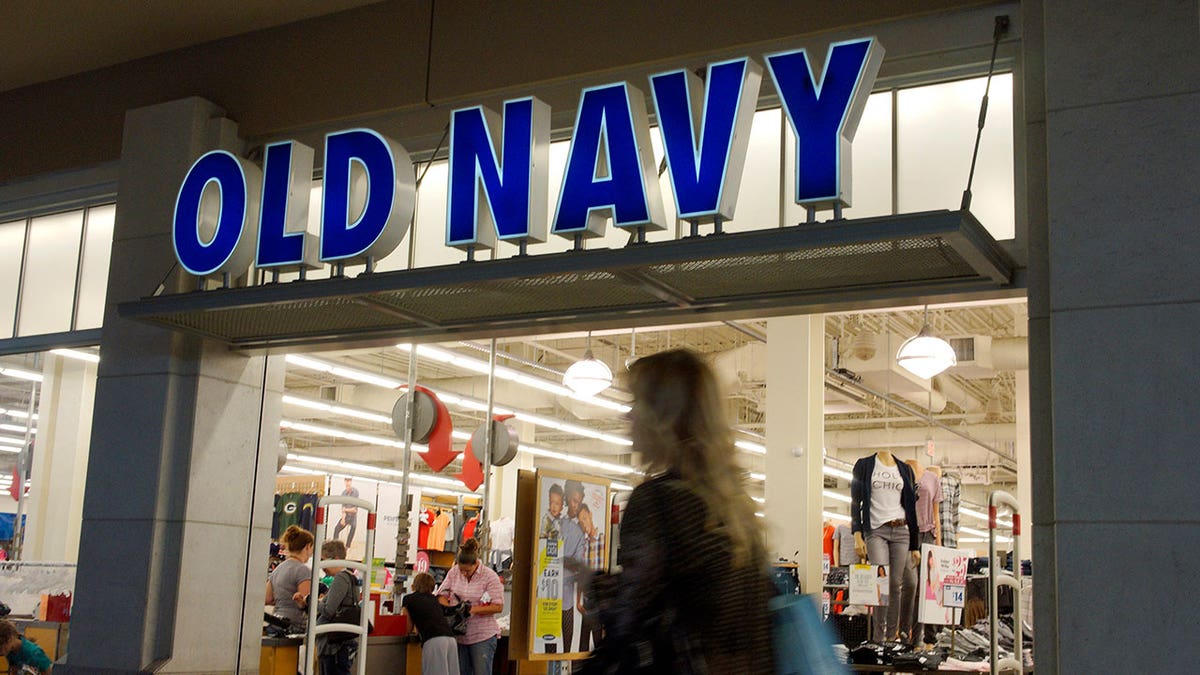 Geez, Old Navy. That's not even close.
A Reddit user and Old Navy shopper is claiming that the store recently screwed up his online order and mistakenly mailed him 40 pounds of security tags instead of the two shirts he ordered for his kids.
Sharing his story earlier this week, the shopper — who goes by Mgbgtv8 on Reddit — said he was actually home when UPS came by to drop off the package, but assumed it was something his wife had ordered separately.
UNPAID ZARA EMPLOYEES ARE HIDING NOTES IN THE COMPANY'S CLOTHES
"I opened the door, saw my wife's name on label, pushed the box with my foot and thought, 'That's my wife's problem,'" he wrote.
Eventually, he opened the box, only to discover the aforementioned security tags and what appeared to be an expired $60 coupon. He later took to Reddit to share a photo of the discovery, much to the Internet's delight.
"Some security person is going to be really bummed when they open a box with just 2 shirts," joked one user.
"Go to a mall and drop one in every purse and bag you see and watch chaos ensue," suggested another.
URBAN OUTFITTERS BLASTED FOR 'ARMY FASHION' LINE
Since sharing his post, several other Reddit users shared their similar stories with online orders, including one who claims he ordered ramen soup from Amazon only to receive an external hard drive, and another who claims to have received urinary tract testing kits instead of eye drops.
Mgbgtv8 later explained that he called up a local Old Navy to see about bringing the tags back, but they instructed him to contact customer service. A representative was eventually able to resolve the situation, telling him they'd send over his shirts and a $20 coupon.
She also said she'd send over a return label for the tags, telling him he could "send them back … or not."
FOLLOW US ON FACEBOOK FOR MORE FOX LIFESTYLE NEWS
It's still unclear exactly how Mgbgtv8 ended up with the 40 pounds of security tags, but a former Old Navy employee hypothesized that the tags were supposed to be sent between Old Navy shipping facilities, and somehow got slapped with the wrong label.
Regardless, Mgbgtv8 claims Old Navy is working to resolve his case. And in the process, he's also learned something new about himself: People seem to hate his living room rug, which was barely visible underneath his huge box of Old Navy security tags.