Nivea cream ad for 'visibly lighter skin' sparks outrage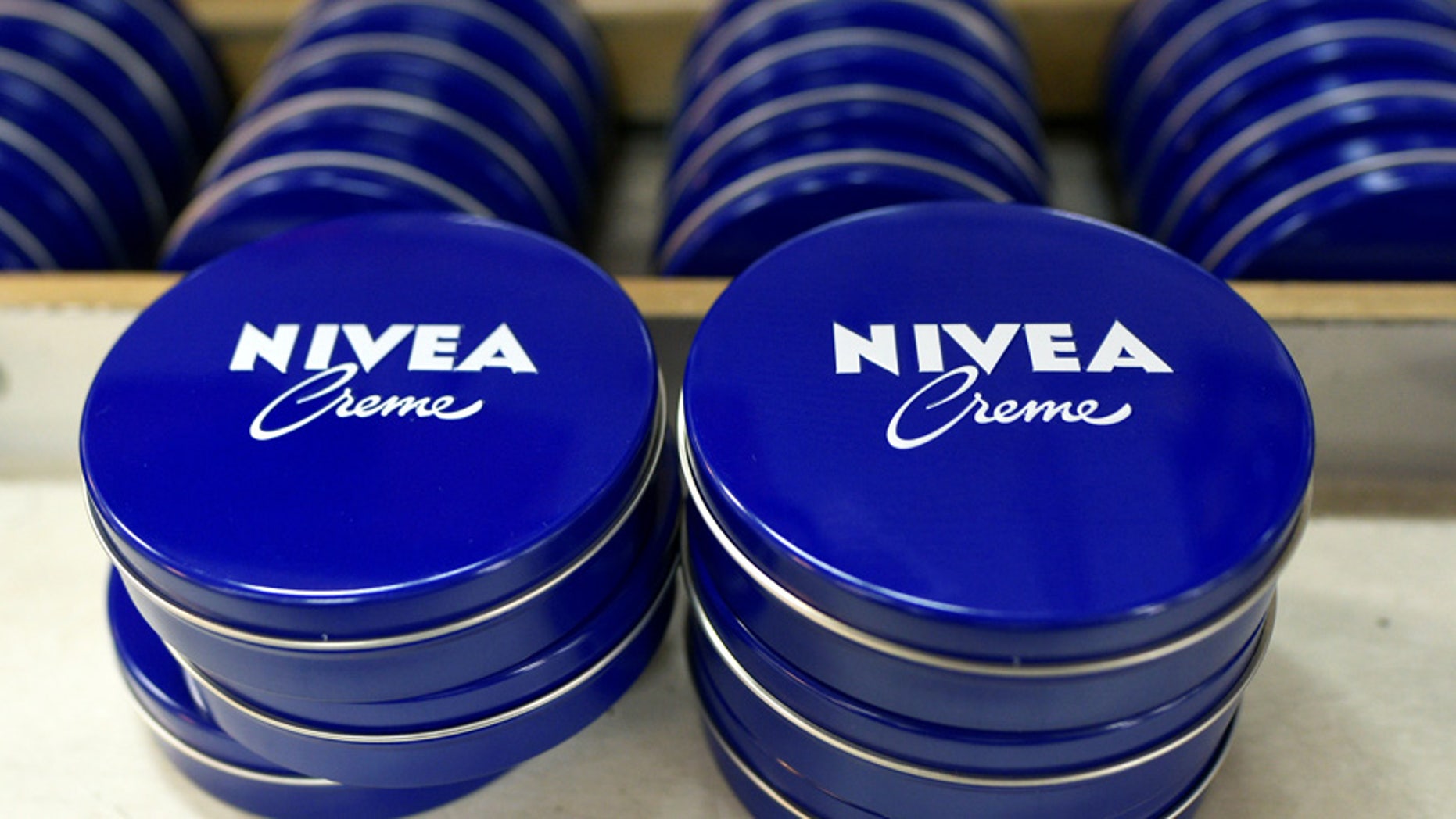 One week after Dove made a public apology for a racially offensive Facebook ad, another skincare giant has been accused of belittling women of color with a campaign for skin lightening cream.
On Wednesday, social media users all over the globe blasted a series of billboards and television commercials for Nivea's new Natural Fairness moisturizer, marketed to women living in Nigeria, Ghana, Cameroon and Senegal, The Sun reported.
In the campaign, as the former Miss Nigeria Omowunmi Akinnifesi applies the moisturizer, her skin turns noticeably lighter.
STAR OF 'RACIST' DOVE AD SAYS COMPANY SHOULD'VE DEFENDED ITS 'CREATIVE VISION'
"I need a product that I can really trust to restore my skin's natural fairness," Akinnifesi says. "Now I have visibly fairer skin, making me feel younger."
Across Facebook, Twitter and Instagram, users started sharing the hashtag #PULLITDOWNNOW to protest the ad and petition for its removal.
"This is why black businesses need to rise up and cater for our needs. Nivea can't get away with pushing this skin lightening agenda across Africa. Appalling," tweeted British entrepreneur William Adoasi.
THIS 'NO BRA DAY' BREAST CANCER AWARENESS CAMPAIGN MADE PEOPLE VERY ANGRY
Others chimed in with similar outrage, noting the "very dangerous issue of colorism" and questioning the meaning "overactive melanin" in the moisturizer's product description.
However, there is a demand for skin-lightening products throughout Africa, Metro reports. According to a recent study by the University of Cape Town, about 75 percent of Nigerian women use skin lightening products, which are also popular in Ghana, Senegal and Kenya, according to the site. Similar products are also in high demand across East Asia.
FOLLOW US ON FACEBOOK FOR MORE FOX LIFESTYLE NEWS
While Nivea has yet to comment on the backlash, this isn't the first time the German company has found itself in hot water for racially insensitive marketing.
In April 2017, the company apologized for a deodorant ad in the Middle East that stated "White is Purity."