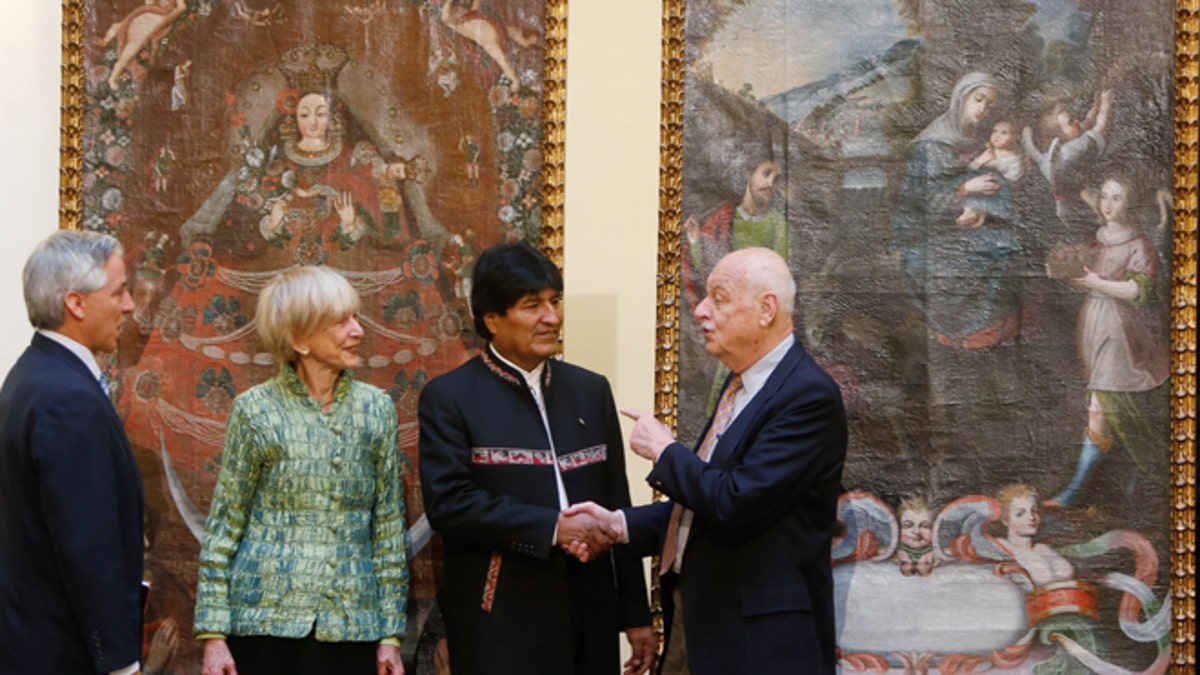 LA PAZ, Bolivia (AP) – Two colonial-era paintings that were stolen from a provincial church in 2002 have been returned to Bolivia by the New York City art collectors who purchased them unaware of their history.
Richard and Roberta Huber presented the large paintings to President Evo Morales on Thursday at the presidential palace.
The couple bought the artworks at a gallery in Brazil 12 years ago and had them restored. In 2013, they loaned the works to the Philadelphia Art Museum, which alerted the Hubers that the pieces were on an Interpol list of stolen art.
"Escape to Egypt" and "Virgin of Candalaria" were among 12 paintings stolen from a church in Potosi, 255 miles (410 kilometers) south of La Paz, by thieves who cut them from their frames. The other artworks remain missing.
Like us on Facebook
Follow us on Twitter & Instagram