Never mind smiley faces, new Latino emojis let you show your pride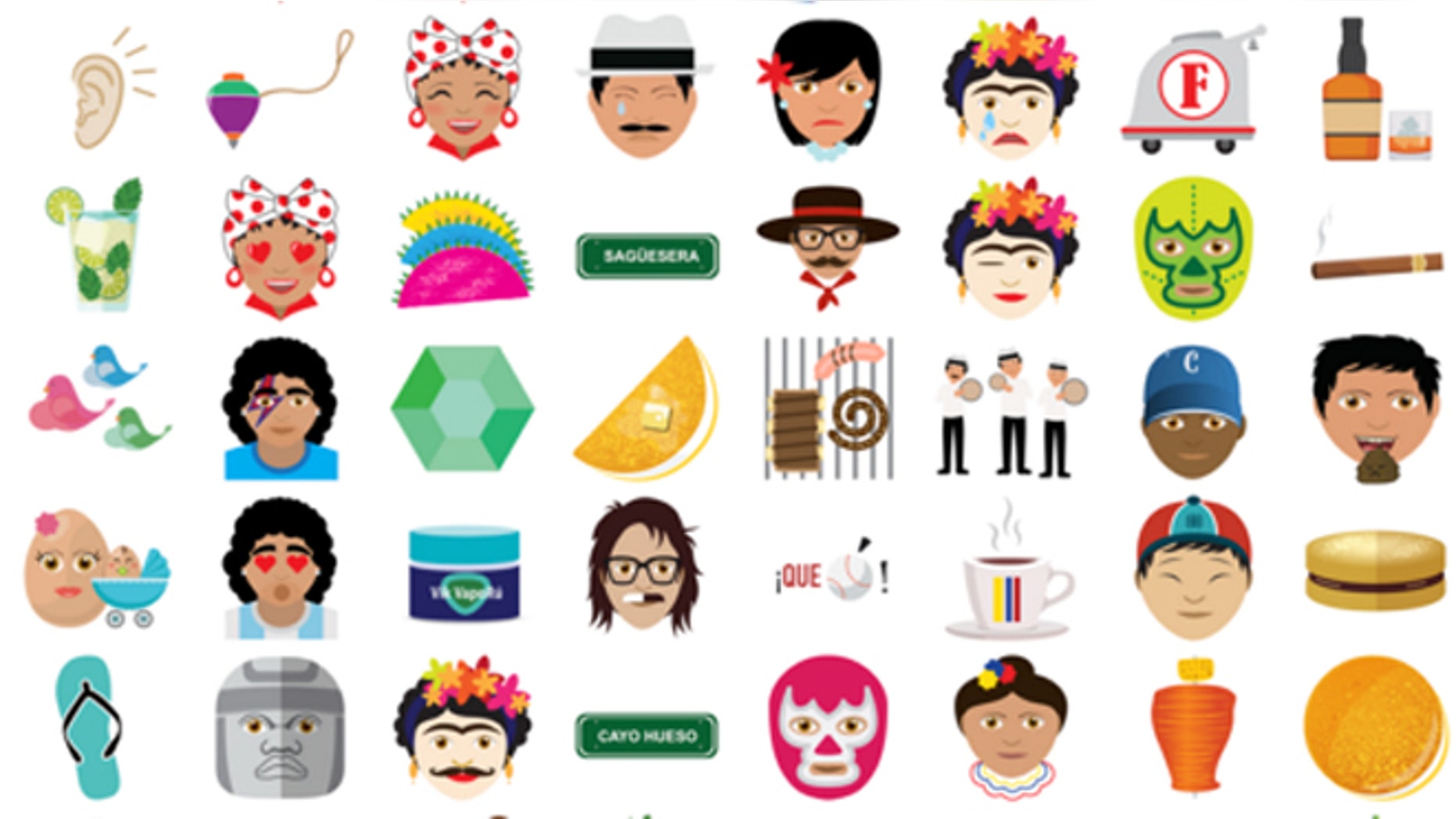 Are smiley faces, shrugs and thumb's-ups too tame, too un-spicy to adequately express your emotions?
Be frustrated no more: A new cellphone app is now letting users express themselves in texts and e-mails using widgets inspired by six Latino regions.
The Miami-based agency Zubi Advertising noticed that there was a decided lack of Latino-related emojis and decided to launch 267 of the cartoonish drawings inspired by the food, culture and people of Colombia, Argentina, Cuba, Mexico, Puerto Rico and Venezuela.
"We knew the Latino emojis would be a hit, because Latinos are arguably the most expressive individuals in the world — we wear our hearts, passion and excitement on our faces and in our cultural choices and preferences," Michelle Zubizarreta, chief administrative officer at Zubi, told AdvertisingAge.
The images depict Lucha Libre masks, soccer balls, musical instruments, various foods from tacos to coconuts to plantains, as well as icons inspired by Frida Kahlo, Celia Cruz and Diego Maradona. Others include a steaming cup of coffee, mojitos and even Puerto Rico's iconic coquí frog.
All of the emojis were designed by Zubi employees from the various countries. Zubizarreta said they are working to add new ones from Dominican Republic, El Salvador and Uruguay.
The Latino emojis can be downloaded for free on iTunes or Google Play. The app downloads a custom keyboard that lets uses select and paste the icons into a message.
All the emojis can be seen at latinoemojiapp.com.