Mom styles toddler's pink hair, sparks internet frenzy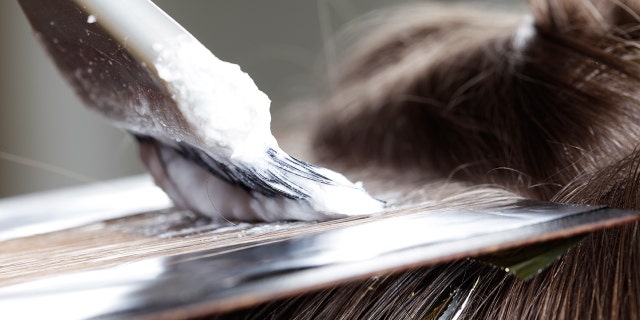 Though kids can be apt to many flights of fancy, it's one Florida mom's apparent encouragement of a grown-up beauty look for her 3-year-old daughter that has Instagram users up in arms.
On Dec. 2, makeup and fitness vlogger Charity Grace LeBlanc posted a video on Instagram in which she styles her daughter Felicity's pink halo of hair into a Shirley Temple-esque look using a thin, hot curling wand. Over 90,000 views and 230 comments soon poured in on LeBlanc's divisive post, which she captioned "When you get curls and suddenly your sass factor goes through the roof," as little City blows a kiss at the camera.
TODDLER INTERRUPTS WRESTLING MATCH TO 'SAVE' OLDER SISTER
For better or worse, LeBlanc's 313,000-plus Instagram fans both loved and loathed the quick clip. "Girl, you're the mom I wanna be," wrote one user. "I have a 3 month old. Can't wait to fix her hair when it's long enough," another chimed in. "Mother and daughter goals," another simply said.
Meanwhile, others thought it was irresponsible for the mom to dye and style her three-year-old's hair in such a way.
'SCALP FACIALS' ARE TRENDING AT SALONS
"She's so adorable. I'm totally in love w her and her cuteness , but aren't u damaging her hair that way ?? She's still VERY young for hair dyes ... when she grows up there's nothing left to do cuz she's done it when she was little which isn't really pleasant for her," one detractor mused.
Nevertheless, this isn't the first time LeBlanc has caught heat for her sweet daughter's rosey locks.
Initially dying City's hair pink this summer, when the girl was two, she said on YouTube that City had been "begging for a long time" for the look, which she created with kid-safe dye that washed out a few days later.
FOLLOW US ON FACEBOOK FOR MORE FOX LIFESTYLE NEWS