Mom blames plastic surgery addiction on 'selfie dysmorphia'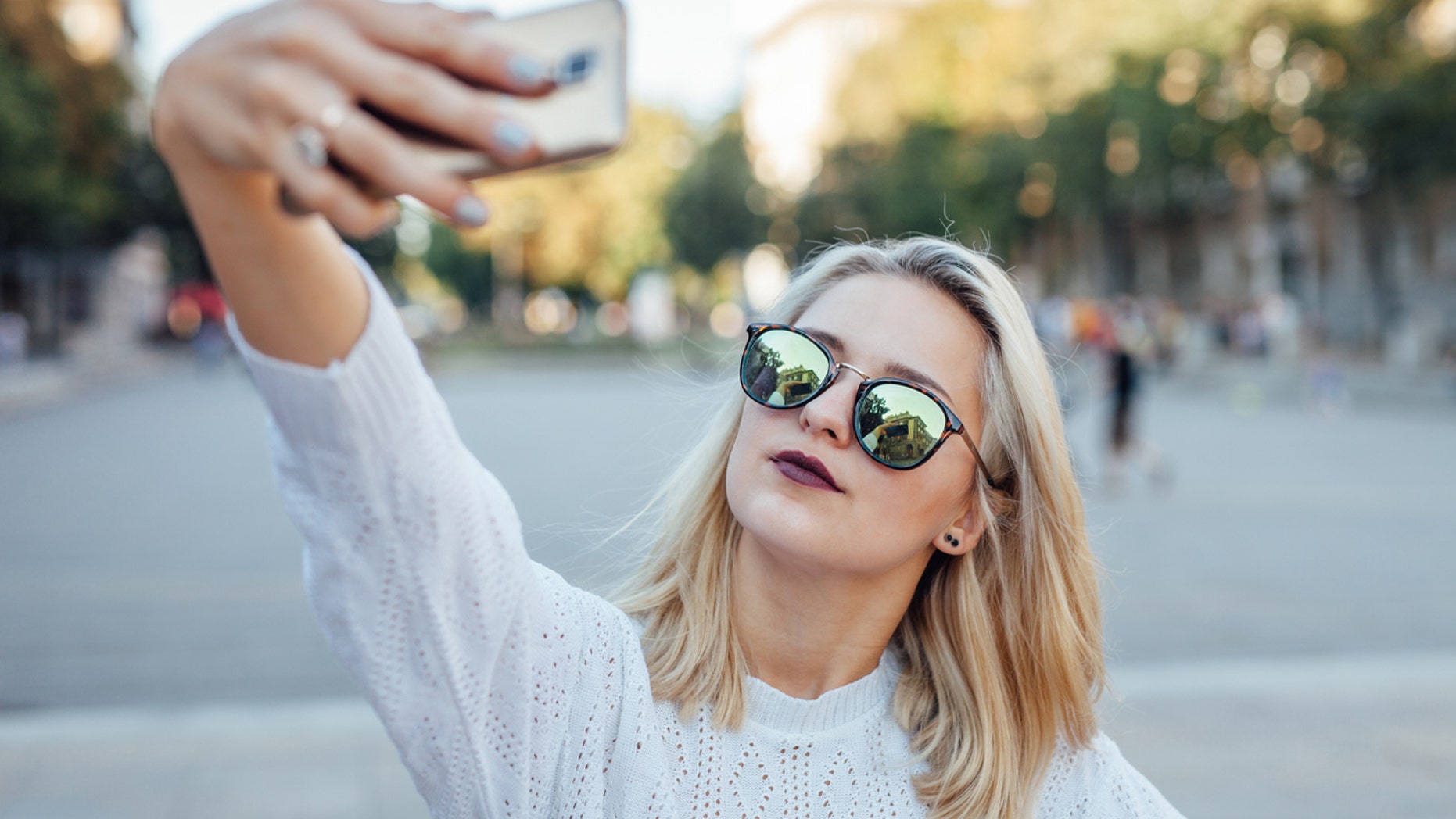 A British mom became obsessed with plastic surgery after she started posting more selfies online.
Lucy O'Grady developed the unhealthy habit as a way to look more like the selfies she posted to her Instagram – which had been edited with filters and apps to "remove flaws," she told ITV's This Morning.
The insecure mom of three said on the talk show after she grew accustomed to seeing her flawless selfies, it was harder to accept what she looked like in the mirror. The "perfect" selfie pushed her to undergo various plastic surgery procedures, which led to an obsession she calls "selfie dysmorphia."
JENNIFER GARNER POSTS MAKEUP FREE SELFIE TO MAKE A STATEMENT ABOUT BEING A PARENT
"I found when I was feeling down I would take some pictures. It was a quick fix to take pictures, edit and upload, thinking I look alright there. The trouble is when you look back in the mirror after taking away your flaws, you become dissatisfied with what you are seeing," she said.
O'Grady said she had Botox Cosmetic injections, fillers, lip enhancement and rhinoplasty. However, after each procedure, she didn't feel any better about how she looked.
"You keep chasing it, chasing it, chasing it," O'Grady said about never being satisfied with her face.
O'Grady eventually realized her fixation was becoming a problem.
"I was too preoccupied with how I was looking," she said on the talk show. "Also financially, saving money and spending money… it was eating away at me that I could be spending the money in better ways."
Now O'Grady has beat the vicious cycle by stepping away from social media – Instagram in particular – and throwing herself into charity work.
FOLLOW US ON FACEBOOK FOR MORE FOX LIFESTYLE NEWS
However, O'Grady isn't alone in her selfie-induced depression. According to a survey conducted by The American Academy of Facial Plastic and Reconstructive Surgery (AAFPRS), 42 percent of surgeons said their patients cited looking better in selfies on social media as driving them to undergo cosmetic surgery.