Minnesota firehouse welcomes teens for #BlizzardProm photo shoot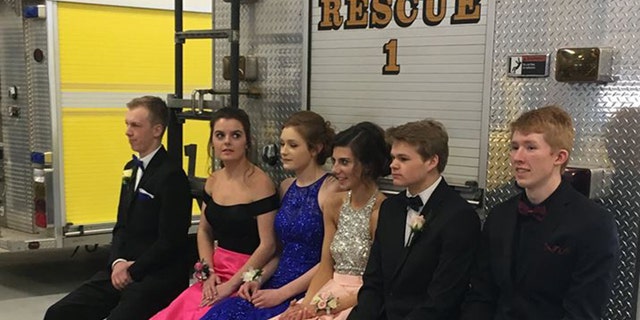 A group of everyday Minnesota heroes are now being praised as the heroes of a local school's prom.
On April 14, an unexpected and ferocious winter storm left students at Forest Lake Area High School without a venue to take photos for the highly anticipated spring dance. But just hours before prom was scheduled to begin, the Forest Lake Fire Department came to the rescue.
"PROM FAMILIES. Forest Lake Fire station will be opening their doors at 3 p.m. today for prom-goers to gather and take photos. Doors will be open from 3-6 today," the department wrote on Facebook. "Be safe and make the most of this memorable day."
BURGER KING TRAINED GUIDE DOG TO SNIFF OUT WHOPPERS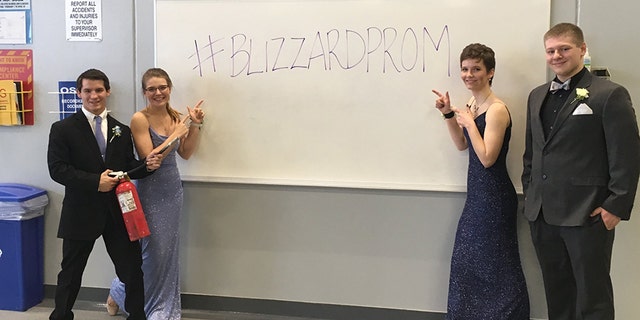 The department's thoughtful gesture is being credited to Alyssa Thomas, the quick-thinking wife of firefighter Sean Thomas.
"She thought it would be pretty cool if we opened up the venue to take photos," Fire Chief Alan Newman told TwinCities.com. "My initial thought was: Who's going to want to take a prom picture next to a fire truck? I was wrong."
MAN CLAIMS HE LOST 20 POUNDS ON CHIPOTLE DIET
"I called a couple of guys, and we quick tidied up the station," Newman recalls. "At 3 o'clock, I came and looked out the window that looks out at the parking lot, and there were 50 cars out there, and I went 'Uh-oh,""
"I got back on the phone and ended up calling some more guys and said, "Hey, can you get up here?""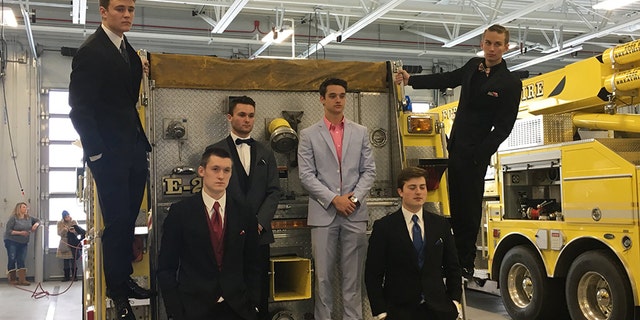 The teens, embracing the odd opportunity, happily posed in their glitzy gowns and tuxedos while wearing fire hats, holding fire extinguishers, and hanging off fire trucks in photos that they they'll fondly be looking back at for years to come.
"It was cool to be part of their special day — and parents were happy. They really looked like they had a lot of fun as well," he added.
FOLLOW US ON FACEBOOK FOR MORE FOX LIFESTYLE NEWS
For better or worse, the prom was ultimately canceled because weather conditions became so severe. Forest Lake High School Principal Jim Caldwell told KSTP that school leaders met April 16, and plans are already in motion to reschedule the big dance.
According to AccuWeather, the day of the thundersnow- and sleet-ridden #BlizzardProm was the second-snowiest April day on record for Minneapolis, from which Forest Lake is about 30 minutes away.
The Forest Lake High School students weren't alone, either, as the storm forced the Minnesota Twins to postpone the three-day series against the Chicago White Sox that weekend.