Mexican fugitive 'Lord Ferrari' caught in Miami and arrested on fraud charges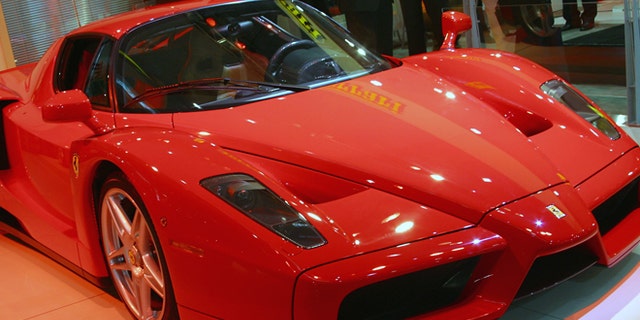 A Mexican fugitive nicknamed "Lord Ferrari" had a good run while on the lam, but in the end, he couldn't outrun the long arm of the law.
Businessman Alberto Sentíes Palacio, who earned the nickname after his Ferrari-driving bodyguard was filmed beating up an Uber driver in Mexico City, was cuffed late last week in a joint Department of Homeland Security and Interpol operation in Miami, reports the Miami Herald.
Wanted on fraud charges in his home country, Mexican authorities requested that Sentíes' tourist visa be canceled – leading to his arrest – and he is now being held at the Krome detention center as he waits to see if Mexico will request his extradition, according to the Miami Herald.
Sentíes claims the fraud charges are part of a media campaign against him, although Mexico's Tax Administration Service is also investigating him for failure to demonstrate ownership of a luxury car. It is unclear if that luxury car is the same one driven by his body guard.
According to El Pais, the attack by the bodyguard, Sergio Gonzalez, was caught on video and went viral and was broadcast by major television networks in the country.
The Miami Herald reports that the property records indicate that Sentíes' wife, Maria Tostado, is the owner of five condos throughout the Miami-Dade area. Between 2012 and 2014, Tostado bought one unit at 1800 Biscayne Plaza in downtown Miami's Omni district and four at Mid Beach's Triton Tower for a grand total of $1.33 million in cash.
The couple also spent $160,000 on a condo at the Flamingo in South Beach in 2012, before doubling their investment two years later when they sold the two-bedroom unit for $355,000.