Memorial Day tradition: CrossFit remembers fallen Navy SEAL with a grueling workout challenge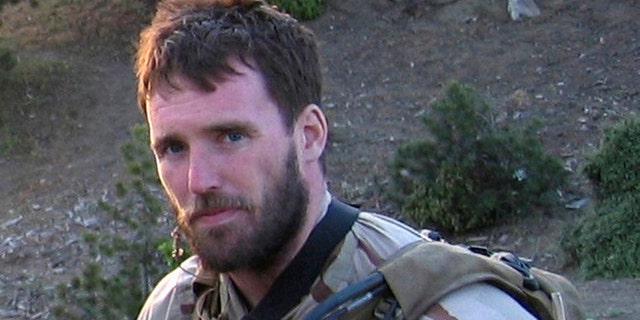 NEWYou can now listen to Fox News articles!
Come Memorial Day Weekend, ordinary athletes around the country — and even some action movie stars — will take part in what is becoming a yearly tradition to honor a fallen warrior.
The Murph Challenge is a CrossFit workout that consists of a mile-long run, 100 pull-ups, 200 push-ups, 300 air squats and a final mile run — all while wearing a 20-pound vest or body armor.
Its namesake is Lt. Michael Murphy. He was a native of Patchogue, N.Y., and a dedicated New York Rangers fan. He was also an athlete and star student from Penn State who turned down offers to attend law school to join the Navy SEALs instead, as Fox News previously reported.
He died in a 2005 firefight in Afghanistan that left three SEALs dead in all. He posthumously got the Medal of Honor — "for conspicuous gallantry and intrepidity at the risk of his life," as the official citation reads — and was spotlighted in the 2013 movie, "Lone Survivor." He is also the first SEAL to have a ship named after him — the guided-missile destroyer Michael P Murphy, was commissioned in summer 2011.
His father, attorney Daniel Murphy, told Fox News: "Michael did this CrossFit regimen, which he called Body Armor during his five years as a Navy SEAL as a training program, and he would do it with a 20-pound armor vest. His normal time would run about 32 to 33 minutes, but his best overall time was 28 minutes and change."
Murphy told Fox News that the regimen was renamed by the CrossFit community in 2007, as a workout challenge by Dr. Josh Appel, an emergency room physician in Tucson and para-rescue soldier who recovered Murphy's body in Afghanistan.
Appel told Fox News, "'Murph' … is a workout performed on Memorial Day to remember all who have given the ultimate sacrifice in service to our country. It's a way of honoring lives lost with effort, sweat and pain. If it makes you feel miserable and exhausted — you're doing it right."
The Murph Challenge gets bigger and bigger every year.
"Michael is essentially the patron saint of CrossFit, and virtually every CrossFit box across the country does Murph on Memorial Day," said Michael Magee, of CrossFit Clan in Parsippany, N.J.
The challenge also includes two of the biggest stars of Hollywood, as action movie stars Chris Pratt and John Krasinski have dared their fans on social media to participate in the unremitting workout.
The challenge is also a fundraising effort for the Lt. Michael P. Murphy Memorial Scholarship Foundation.
"What is freedom worth? Michael felt it was worth his life," his father has told Fox News.