Melania Trump continues to protest bullying while wearing pink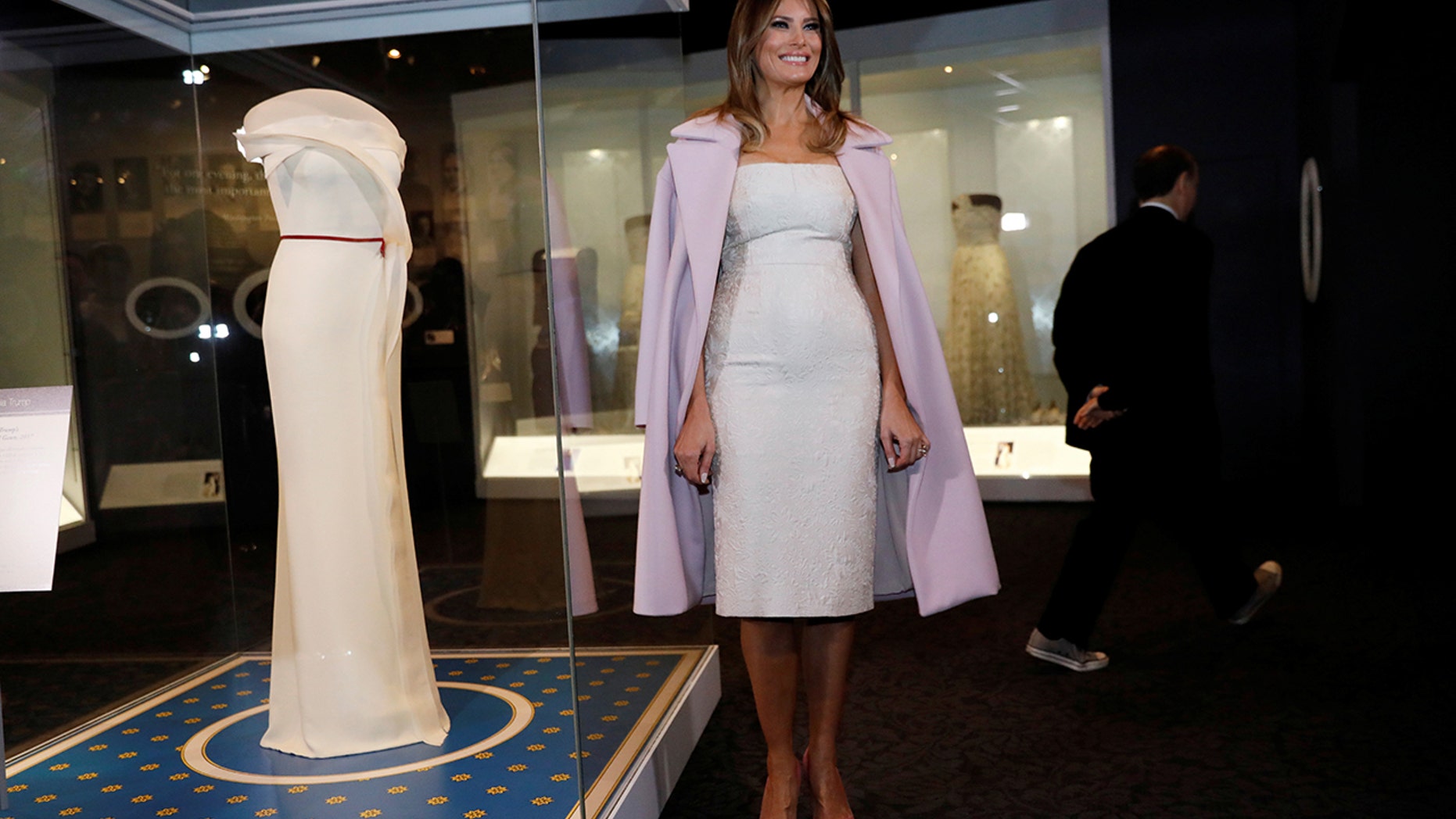 FLOTUS headed to Michigan with Betsy DeVos, U.S. Secretary of Education, as part of the White House's "Week of Inclusion."
The week, which coincides with National Bullying Prevention Month, is aimed at making sure people feel valued and respected. As part of that effort, Melania Trump visited with 7th and 8th grade students at the Orchard Lake Middle School.
MELANIA TRUMP SLAMMED FOR WEARING SUNGLASSES AT NIGHT
While the fashion model turned First Lady was bringing awareness to "No One Eats Alone" – a concept seeking to reverse social isolation children may experience while at lunch – she was seen rocking a light pink $2,950 Valentino wool peacoat, similar to a coat she wore during her inauguration dress's Smithsonian induction ceremony.
While she was decidedly dressed down for the occasion, pictures from the day show Trump having a good time smiling with the youngsters and posing for selfies.
During her time there, Trump encouraged the children to "find a new friend and eat with your new friend," the Detroit Free Press reports. The First Lady also suggested the middle schoolers mingle with the opposite sex.
"I see tables only girls and tables only boys. Maybe you can get together and become friends. Agree?"
FOLLOW US ON FACEBOOK FOR MORE FOX LIFESTYLE NEWS
As she concluded her tour, she also met with the Michigan State Police and posed for a picture where she can be seen brightly in the middle with her cherry blossom coat.
The First Lady has spoken out against bullying while sporting something pink before, but received a much different response.