L'Oréal-owned company called 'racist,' accused of using Photoshop to make model's hand appear darker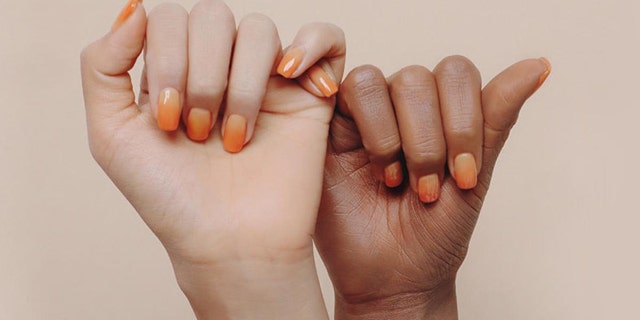 A L'Oréal-owned Korean beauty company, Stylenada, has been accused of painting a light skinned model's hand black in an advertisement for their nail polish.
BURBERRY REPORTEDLY BURNED $37 MILLION WORTH OF LUXURY GOODS
In the ad for the Layering Nail Lacquer, a white hand and a black hand are intertwined – each sporting the same soft orange polish. However, Twitter users quickly spotted the unusual coloring of the black hand and claimed Stylenada had Photoshopped it to appear darker.
MOMS SLAM TARGET, WALMART FOR 'HOOKER STYLE' SHORTS FOR TWEENS
Many others on Twitter also called out the company for allegedly altering the photo instead of just hiring a black model.
Though neither Stylenada nor L'Oreal have admitted that the model used was Photoshopped, Stylenada did apologize on Twitter for the advertisement and has removed it from their website.
L'Oreal did not immediately respond to Fox News' request for comment.