FIRST ON FOX — The Los Angeles Dodgers are not open to discussing their re-invitation of an anti-Catholic drag queen group, one religious advocacy group says.
CatholicVote, one of the largest lay Catholic advocacy organizations in the country, said they spoke to Dodgers' administration this week about the team's partnership with the Sisters of Perpetual Indulgence drag queen collective.
"We [sent] them a letter last week asking for a phone call or a meeting, in part because they had announced that they were listening to all sides," said CatholicVote President Brian Burch. "And to our knowledge, they had not spoken with or reached out in any way to a Catholic leader, religious or lay like ourselves."
"So we did receive an email in response to our letter, and that turned into a phone call that I had yesterday with a top-level Dodgers executive," Burch continued. "He said that it's been very hectic there, that he's been extremely busy, and that he had little time to talk with me but wanted to reach out in response to the letter."
ARCHDIOCESE OF LA CRITICIZES RE-INVITATION OF ANTI-CATHOLIC DRAG QUEENS TO DODGERS GAME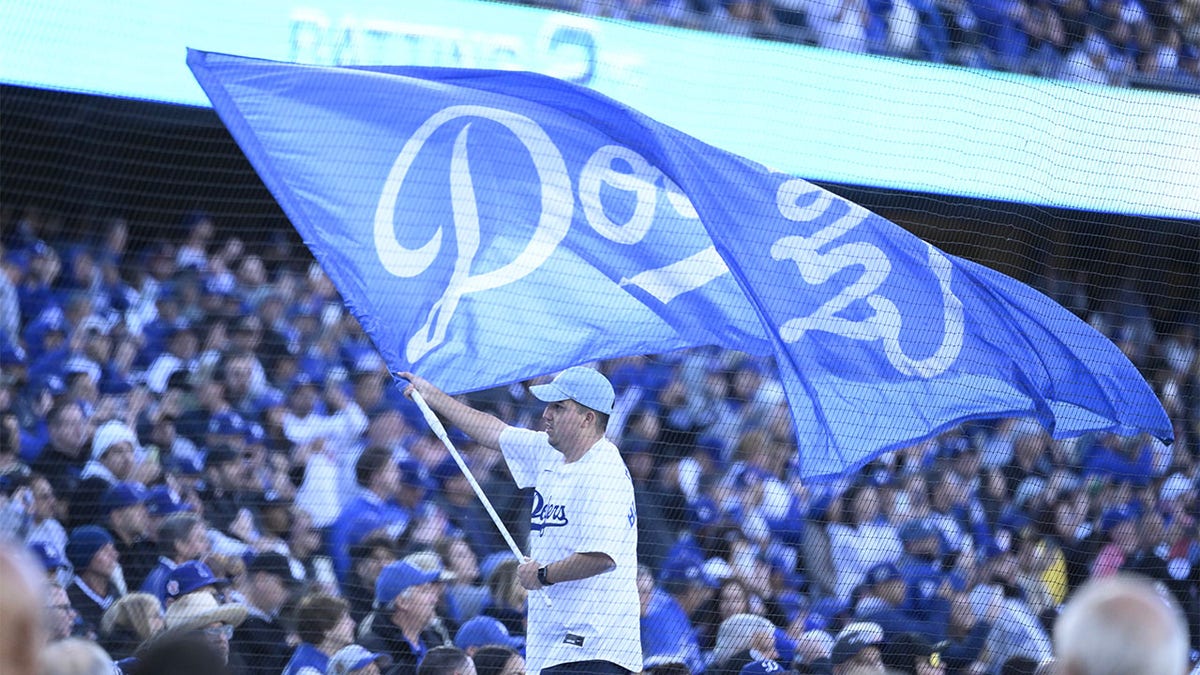 Burch — whose organization is planning a $1 million ad campaign pushing a boycott of the ball club — told Fox News Digital that he urged the executive to meet with Catholic groups and reconsider their partnership with the Sisters of Perpetual Indulgence.
"I said, 'well, if there's still a chance that you might reconsider your decision, please let me know, and we will withhold the ad campaign that we are planning to launch this week,'" Burch said. "[The Dodgers executive] said [he] cannot do that. I asked when we would be able to talk next, and he said in the next couple of weeks — maybe even after Pride night. And so that seems to me to be a signal that they are obstinate in their decision to go forward to celebrate an anti-Catholic hate group."
Fox News Digital reached out to the Dodgers administration for a statement on the discussions with CatholicVote.
"We have no comment," Senior Director of Public Relations Joe Jareck told Fox News Digital.
DODGERS' CLAYTON KERSHAW DISAGREED WITH ORGANIZATION'S DECISION TO HONOR SISTERS OF PERPETUAL INDULGENCE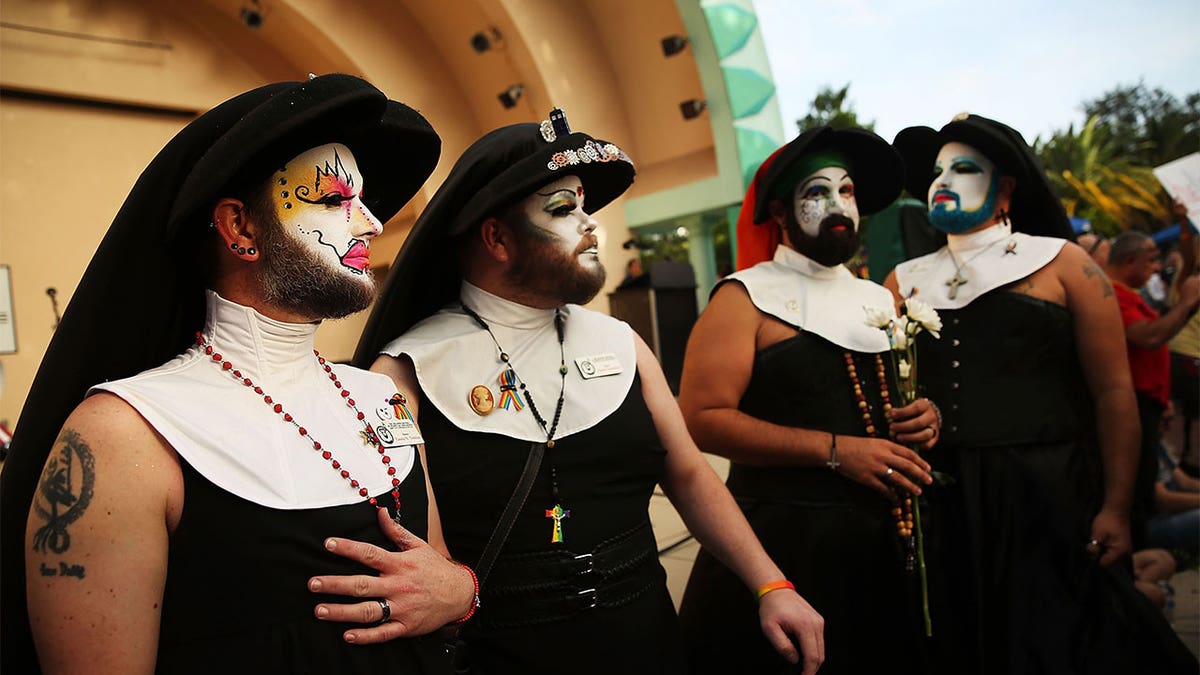 The Los Angeles Dodgers announced earlier this month that they would be honoring the Sisters of Perpetual Indulgence, a group of "queer and trans nuns," during a June 16 event, but quickly received criticism from religious groups for the decision given the group's history of anti-Catholic messaging and sexualized performances.
After intense backlash, the team said last week it would no longer be honoring the group during the upcoming event.
That decision was walked back the next day after LA Pride announced it would no longer be participating in Pride Night in solidarity with the drag queen group.
DODGERS RE-INVITE ANTI-CATHOLIC GROUP TO PRIDE NIGHT AMID UPROAR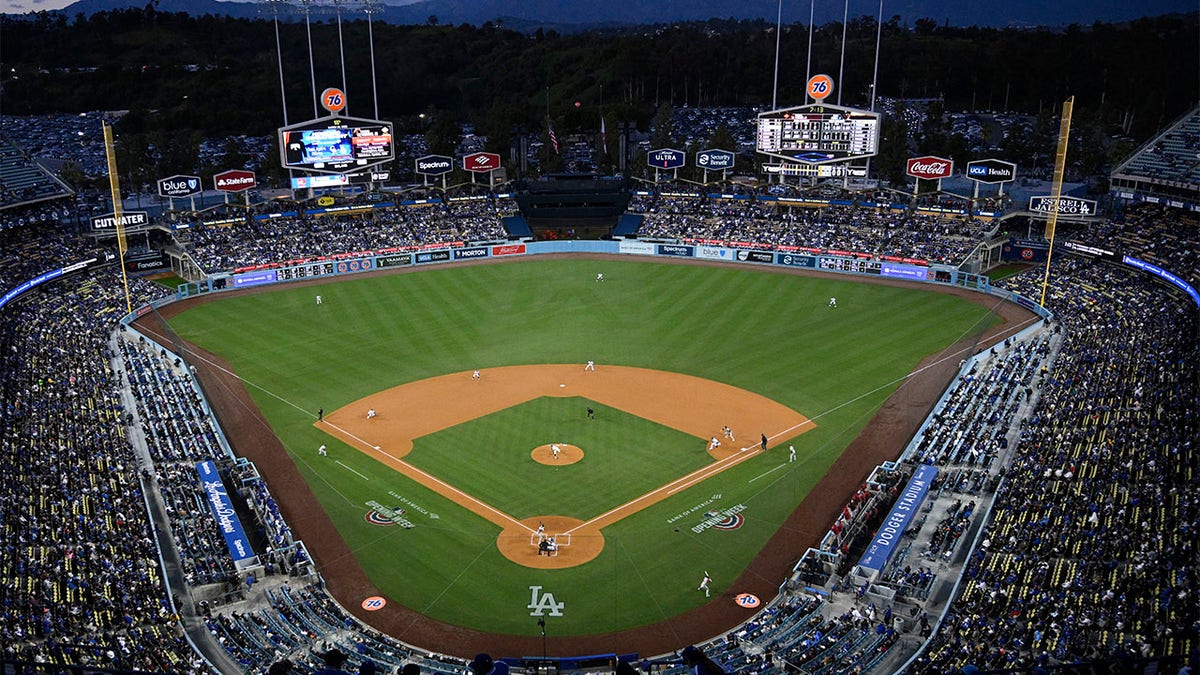 "After much thoughtful feedback from our diverse communities, honest conversations within the Los Angeles Dodgers organization and generous discussions with the Sisters of Perpetual Indulgence, the Los Angeles Dodgers would like to offer our sincerest apologies to the Sisters of Perpetual Indulgence, members of the LGBTQ+ community and their friends and families," the organization said.
"We have asked the Sisters of Perpetual Indulgence to take their place on the field at our 10th annual LGBTQ+ Pride Night on June 16. We are pleased to share that they have agreed to receive the gratitude of our collective communities for the lifesaving work that they have done tirelessly for decades," the Dodgers announced.
The decision to re-invite the anti-Catholic group has sparked outrage among Catholics and wider Christian communities nationwide.
CATHOLICVOTE LAUNCHES $1M CAMPAIGN CALLING FOR LA DODGERS BOYCOTT OVER ANTI-CATHOLIC DRAG QUEENS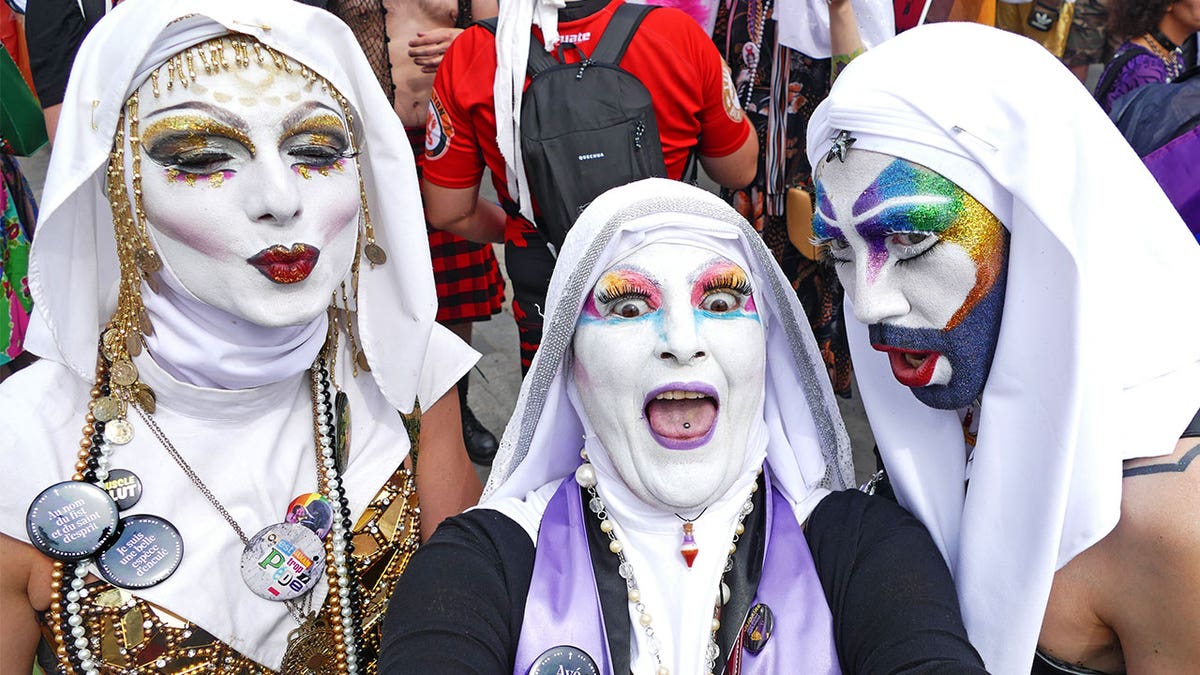 "The decision to honor a group that clearly mocks the Catholic faith and makes light of the sincere and holy vocations of our women religious who are an integral part of our Church is what has caused disappointment, concern, anger, and dismay from our Catholic community," the Catholic Archdiocese of Los Angeles wrote.
Bishop Robert Barron, who previously served as an auxiliary bishop in Los Angeles, posted a video to his social media last week lamenting the Dodgers' decision to re-invite the Sisters of Perpetual Indulgence to their upcoming "Pride Night" event.
"Look, I was an auxiliary bishop for six years in L.A. I threw out the first pitch at a Dodgers game a few years ago. But I'd encourage my friends back there — boycott the Dodgers," the prelate said.
The Dodgers' own Clayton Kershaw, a three-time Cy Young Award winner, said it was "tough" to see videos of the way the group portrayed Christianity.
EXCLUSIVE: BISHOP BARRON CALLS FOR DODGERS BOYCOTT, CITING TEAM'S SUPPORT OF ANTI-CATHOLIC DRAG QUEEN GROUP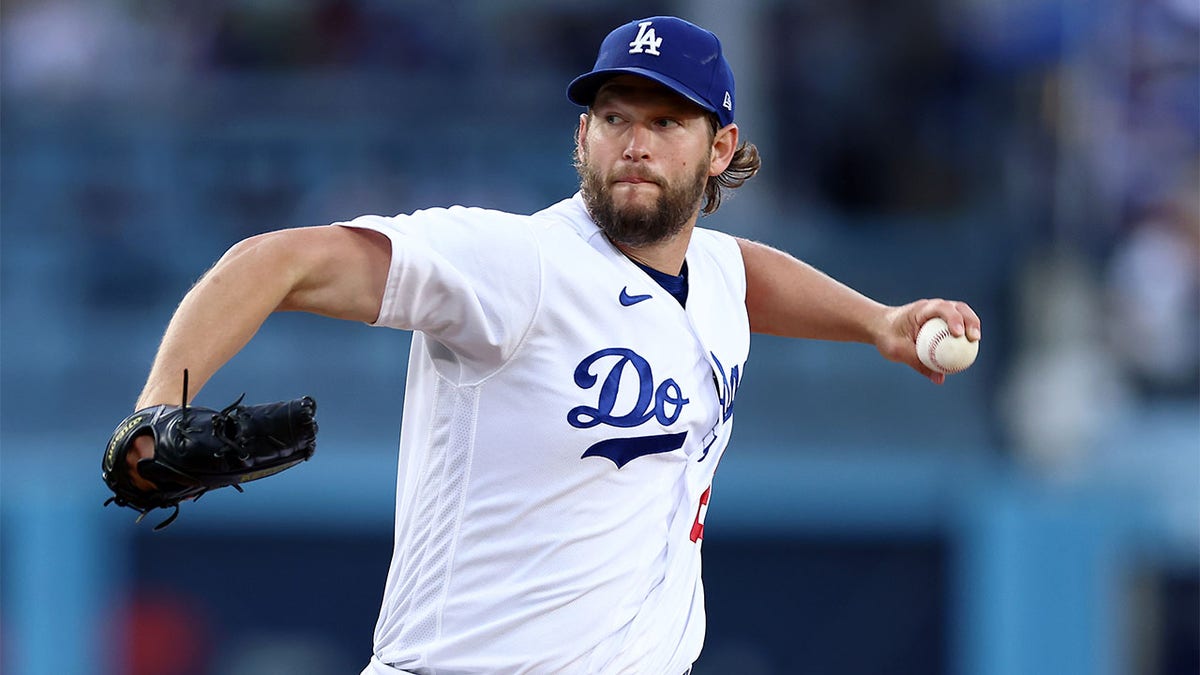 Dodgers reliever Blake Treinen also voiced upset about the decision, saying, "I am disappointed to see the [Sisters of Perpetual Indulgence] being honored as heroes at Dodger Stadium. Many of their performances are blasphemous, and their work only displays hate and mockery of Catholics and the Christian faith."
Trevor Williams, a starting pitcher for the Washington Nationals, wrote a lengthy Twitter statement on Tuesday, saying he was "deeply troubled" that the Sisters of Perpetual Indulgence has been reinvited.
"A Major League Baseball game is a place where people from all walks of life should feel welcomed, something I greatly respect and support. This is the purpose of different themed nights hosted by the organization, including Pride Night," Williams wrote.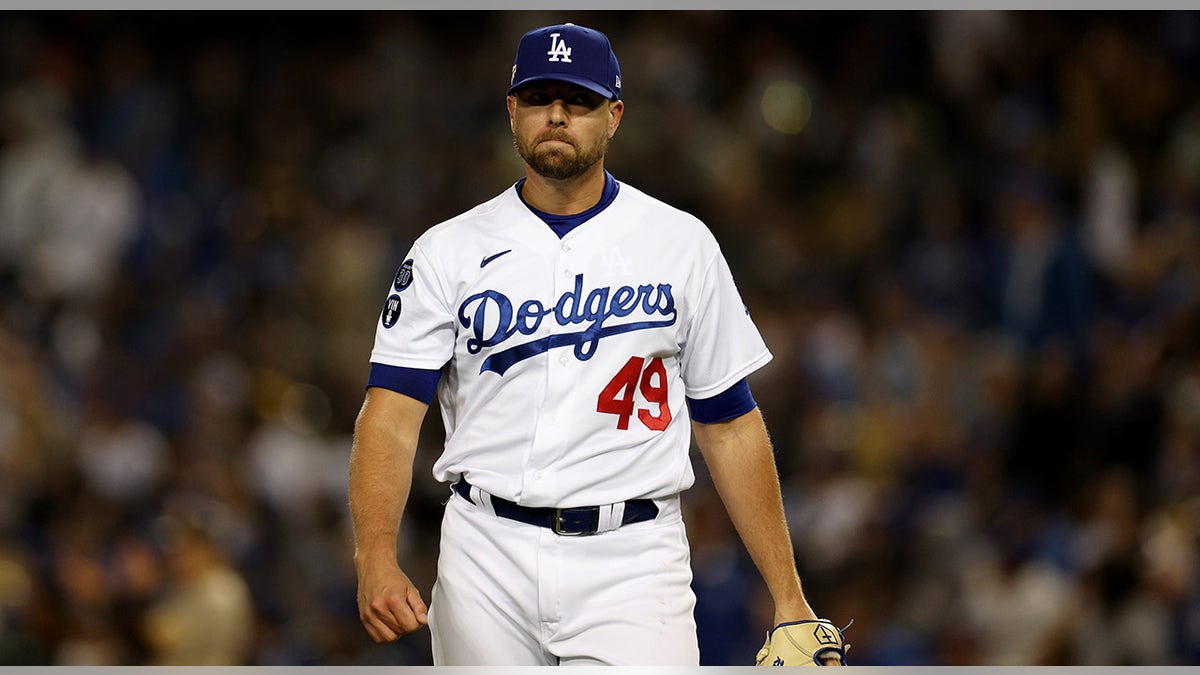 CLICK HERE TO GET THE FOX NEWS APP
"The Dodgers front office is not listening to their fans or to Christian people across the country, including now their own players," Burch said of the Dodgers' decision not to meet with Catholics regarding the decision.
He added, "They have no regard for players or fans and seem more interested in driving a radical political agenda, agenda honoring a hate group that engages in religious discrimination."