Keratin Hair: The Best $500 You're Not Spending (Yet)?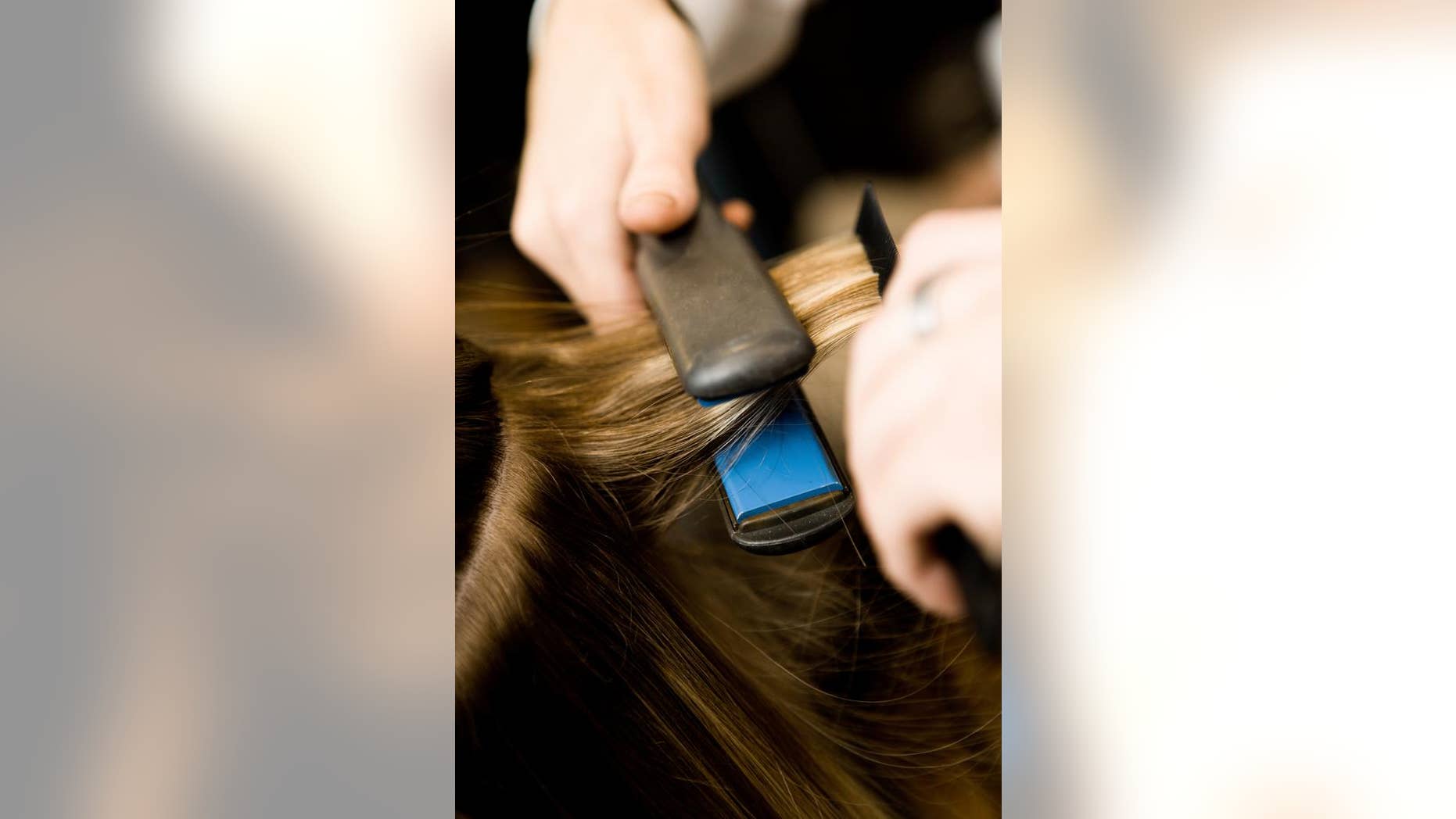 Whether it's frizzy or just plain fussy, putting unruly hair in its place can be done overnight. And many are thanking the country that brought us and the barely-there bikini.
The keratin treatment, also known as the "Brazilian Blowout," originated in Brazil around 2005 and gave women attempting to turn wild, tangled manes into more touchable tresses.
Now widely available in salons throughout the U.S., the treatment involves a stylist applying a solution with the active keratin protein onto clean hair, regardless of texture or whether it's been previously dyed. Once the hair dries, the solution is sealed with a flat iron, trapping in the moisture hair needs to stay hydrated. The result? Frizz-free, pin-straight locks that appears freshly blown out for months, rain or shine.
"Keratin treatments have become widely popular among those wanting gorgeous hair," explains Los Angeles-based celebrity stylist Julia Papworth, who has worked with actresses Cameron Diaz and Emma Roberts.
"It evens out the porosity of the hair, cutting your blow drying time in half," adds stylist Nicole Pittam of Prive Salon. "It adds shine and makes everyday styling easier. In the case of women who have a high percentage of coarse white hair, it smoothes the cuticle, taking years off your look. It brings your hair back to a similar state as when you were younger."
For women with too-hectic schedules, the keratin seems like the perfect time-saver for younger looking, runway-ready hair. But this popular treatment comes with a cost.
Unlike the usual wash and blow, which can ideally range from $25 to $50 at higher-end salons, the price tag to channel your inner Brazilian bombshell can run from $150 to a whopping $500. While the results typically last for up to several months, those wanting to maintain it will need to get it touched-up every few weeks. If the client washes her hair frequently, the results can last for lesser periods. And for those with thin, fine hair, constant use of a scorching hot iron can lead to dryness, breakage and, in worst case scenarios, hair loss.
"Some of the downsides can include at-home care that clients need to follow through to improve the longevity of their treatment," says Pittam. "It's always hard to have limitations on what shampoo you can use and it's not the easiest when you are traveling, going to a new stylist or running out of your products. You should always let the salon know when you have a keratin treatment so they can use the appropriate shampoo/conditioners on you."
Also, the Brazilian blowout is not for the impatient. It may cut down on time for daily styling, but the process itself can take anywehere from two to five hours, depending on the hair length.
And there are risks. In 2011, the U.S. Department of Labor issued an alert to salon workers about potential formaldehyde exposure from the treatment, which is classified as a lung allergen and cancer hazard.
"When keratin was first introduced to salons it was a service that was very controversial because you had to wear a mask to apply it and the fumes made not only the technician performing the service sick, but also the client," says Eric Rosado, senior stylist at Ted Gibson in New York City. "The reason why keratin is so popular now is because you can get a silky smooth mane without compromising your health. Formaldehyde free is the way to go!"
Curious about keratin? There are a few tips to keep in mind before investing in this process. For starters, it's recommend to have a consultation with a stylist who specializes in the Brazilian Blowout to find out how it will impact your hair specifically before dedicating the time and money. Also, any products being used on the actual processing day should be formaldehyde free. If you're unsure, ask the stylist to let you see the products before application.
"Anyone performing this service should always wear gloves and make sure there is a window open," says Rosado. "Make sure you also invest in the take-home products your stylist recommends to maintain the longevity in between all your hair services."
And when in doubt, consider the alternative.
"Another great way to achieve smooth hair without spending the big bucks is to get an intense conditioning masque that's keratin infused," says Rosado. "This will only last one week, but it's a great way to introduce yourself to the treatment."