Kentucky student jailed for fight over dress code protest T-shirt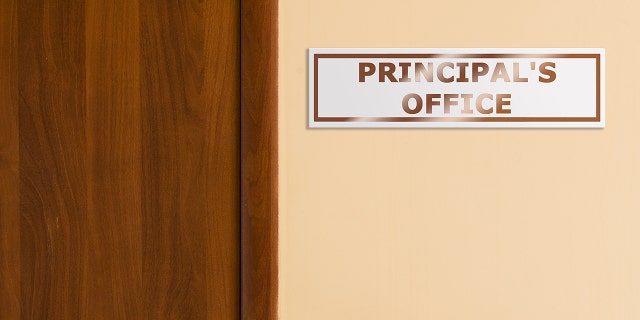 One Kentucky high school student was arrested and jailed following an altercation with her school's resource officer over a dispute sparked by her so-called dress code protest T-shirt.
On August 23, Isabella Messer wore an oversized turquoise T-shirt to Hopkinsville High School with the message "Do my shoulders turn you on?" printed across the front, the Lexington Herald Leader reports.
On the back, the shirt read, "If so, return to the 1920's."
CALIFORNIA SCHOOL DISTRICT'S 'PERMISSIVE' DRESS CODE WELCOMING TUBE TOPS, RIPPED JEANS AND PAJAMAS SPARKS DEBATE
Messer's mother, Theresa Rucks, told the outlet that parents were not informed of changes to the dress code for the 2018-2019 school year prior to the start of classes. Rucks alleges that the new rules ban "exposed shoulders" and "see-through white clothes."
According to WBKO, Messer had previously been stopped for a dress code violation for showing her shoulders. Rucks then had the T-shirt made for her daughter to boycott the new policy. According to the Herald Leader, the controversial T-shirt was a "large size" and covered the teen from "neck to elbows and to her bottom."
Sporting the protest T-shirt to school last Thursday, Messer was soon stopped by the principal and became "uncooperative" and "loud" in the lobby, according to the police report, as per the Herald Leader.
Resisting arrest by the school resource officer, she was eventually handcuffed. Taken to in-school suspension, Messer then tried to use her cell phone to call her mom, but was not allowed, the report states. When school resource officer Ronald Ingram tried to take the cell phone, Messer kicked him in the right shin.
According to Rucks, Messer is a red belt in taekwondo.
Subsequently charged with disorderly conduct, resisting arrest and third-degree assault of a law enforcement officer, Messer went in front of a local judge later that day and was transported to McCracken Regional Juvenile Detention Center. She stayed at the center until August 28 and has since been released on house arrest.
FOLLOW US ON FACEBOOK FOR MORE FOX LIFESTYLE NEWS
Moving forward, Rucks told the Herald Leader she may find a private attorney and potentially sue the school for what transpired.
"She shouldn't have been in any kind of trouble. Now it turned out to be where she's in McCracken because the assistant principal did not like what her shirt had read," Rucks told the Herald Leader. "They got her with resisting arrest for a shirt that was peaceful protesting," she said.
"I feel like the school has gone overboard. She's such a good kid," Rucks added.